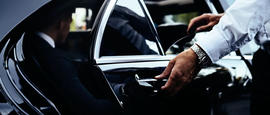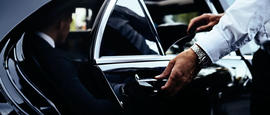 Is your Uber driver going too fast or stopping too short? The ride-hailing service says it will now be able to find out.
Uber has been conducting a test program to measure the actions of its drivers, the San Francisco-based company said in a blog post Tuesday. By checking the GPS and accelerometers in a driver's smartphone, Uber can detect overall speed and determine if the driver accelerates too quickly or slams on the brakes too hard. If a rider complains that a driver drove too fast or too dangerously, the company can analyze the smartphone data to see if the complaint is valid.
Uber, built around a smartphone app that lets riders summon drivers who use their own cars, has surged in popularity as an alternative to traditional taxis. But it faces competition from similar services such as Lyft and challenges over negative press about the behavior of some of its drivers. Monitoring driver performance is one way to give passengers some measure of control or awareness over their rides.
Down the road, Uber is looking to expand its monitoring service. For example, if the company detects that a driver is moving his smartphone around too much, a possible signal of distracted driving, Uber could provide him with a phone mount. If the company determines a driver is taking less time to reach a certain destination than other drivers, that could be a sign the driver is going too fast and needs to slow down.
The overall goal is to track and crack down on a driver's potentially risky behavior, such as speeding, distracted driving and texting or speaking on a phone while driving. But sometimes a passenger can give the driver a hard time, complaining that the ride is going too slowly or that it's taking too long. In that case, it's the driver's word against the passenger's. Checking the smartphone data can help determine which of the two is in the right.
Uber has increasingly been adding new features to appeal to passengers. Earlier this month, the company unveiled a service called Uber Trip Experiences, which customers can use to get music, news bulletins and local travel tips. Last month, the company said it was testing a feature that would let a waiting passenger recognize his driver via a windshield-mounted device called Spot that uses a specific color to bring both parties together.