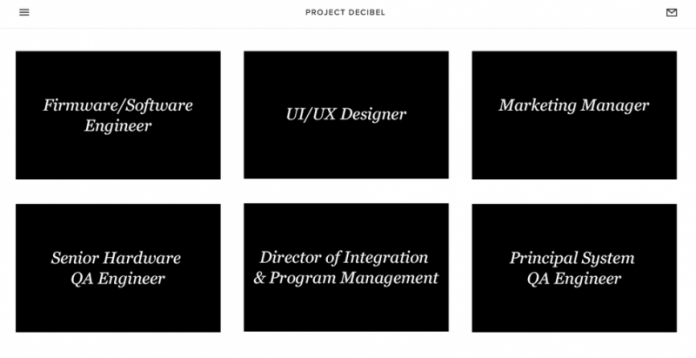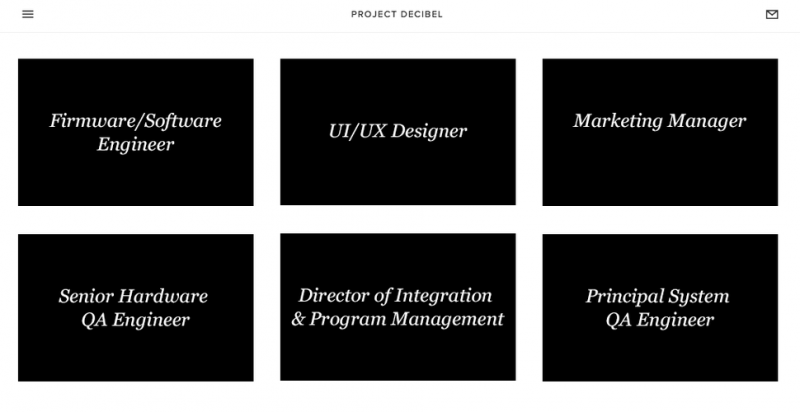 The man who nearly changed the way you watch television may be looking to shake up the wireless industry next.
Project Decibel is the company behind it all, and it's the brainchild of Chet Kanojia, founder and CEO of the now-defunct Aereo. He's teased a big reveal in New York City on January 27, bringing to light the details behind the stealthy startup.
Kanojia, of course, is no stranger to swinging for the fences. His last effort was Aereo, an innovative take on online TV that used tiny microantennas to pull in free over-the-air broadcasts which it then sold to broadband users as streaming video. However, it was based on the premise that those "free" TV broadcasts could be resold to consumers without paying a cut to the television networks in question. Those networks — including CNET owner CBS — sued, and the US Supreme Court ultimately sided with them, deeming Aereo's service illegal in June 2014. It was shuttered soon after.
Peeking behind the curtain
So, what exactly is Project Decibel? Info, so far, is elusive. A company spokesman declined to comment, reminding us that all will be revealed next week.
The Project Decibel website, meanwhile, offers a bit more info. The company is "already over 30 people strong across RF (radio frequency) engineering, hardware architecture, firmware, UX, UI, software, industrial design, marketing, branding and communications. We all share an intense desire to make something beautiful… something that makes a real dent." Not terribly specific, but it pings on hardware, firmware, user experience/user interface, software and wireless.
A few quick Google searches help flesh out those initial clues, and allows us to piece together a rough idea of what Project Decibel may be about.
Project Decibel's own job postings and employee listings on its site and on LinkedIn bolster the idea that the company has a tangible product in mind, one that you'll actually buy. Specifically, the job postings repeatedly describe "working on exciting consumer facing products and/or services" that requires firmware engineers, mechanical engineers and logistics managers, along with requirements for lots of experience with RF radios and network communication in order to design.
More evidence for hardware: the job listings cite that "we guarantee that if you love gorgeous industrial design, gadgets or geek out over the way brands like Apple, Nest, Casper or Uber communicate with their consumers-we'll be a good fit for you." The Marketing Manager post likewise lists Canary as a brand they want to emulate.
According to this job post for a UI designer, Project Decibel will have three components: a product, apps, and a website. And it sounds like Project Decibel wants to build the device soon: several of the open positions are calling for supply chain and integration experts to get the ball rolling.
So far, we could be describing any number of devices that might live around your house. But thanks to a filing at the US Patent and Trademark Office, we can probably get a bit more specific: Project Decibel recently filed a trademark for the word "Starry" in relation to wireless networking gear, specifically gear designed to provide access to the Internet.
And when you consider that Project Decibel also recently joined the Wi-Fi Alliance, the consortium of companies that certify Wi-Fi devices… let's just say it wouldn't be too surprising if Project Decibel announced a wireless router called Starry on January 27.
But the most interesting thing I discovered about Project Decibel wasn't a trademark: it was a panel discussion that the fledgling company was hoping to host at this year's South by Southwest (SXSW) expo in Austin, Texas.
Dubbed "Challenging the Monopoly: The New Broadband," the panel would have had us "[j]oin former Aereo CEO Chet Kanojia for a compelling discussion of the new technologies on the horizon that will change how we access the internet." It would have discussed why there isn't any meaningful competition between big internet service providers like AT&T and Comcast, why new competitors haven't emerged, and brought up emerging technologies that might help.
In other words, it would set Kanojia up for a fantastic sales pitch if he had such a technology to sell.
What I'd like to see
On that note, it's also probably worth mention that Project Decibel wasn't the original name for the company. Before 2015, Kanojia's new firm was known as Ether Mining, Inc.
Is it possible that the "Ether" in the name refers to Ethereum, a Bitcoin-like cryptocurrency platform that could supposedly create a new decentralized internet? I have no idea — but I'd love to think so.
Imagine if Kanojia were about to introduce a wireless router that helps create a more decentralized Internet, too. One that — instead of simply broadcasting your Comcast signal across your house using Wi-Fi — could be a node in a new peer-to-peer mesh network that could bypass Comcast altogether.
That would really be something, and far more exciting than the other recent attempts we've seen to build a easier, better-looking wireless router for your home, such as Google's OnHub.
Yes, that's total conjecture. Yes, it's a leap based on a dearth of real information. No, we have no idea if that's the idea behind Project Decibel at all.
But we're less than a week away from finding out.