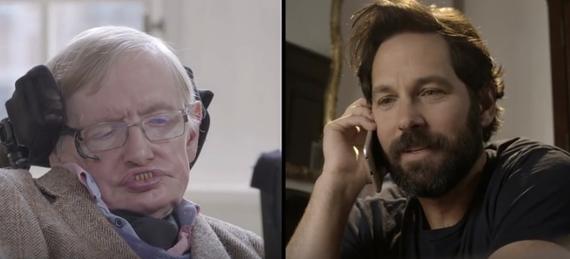 Technically Incorrect offers a slightly twisted take on the tech that's taken over our lives.
---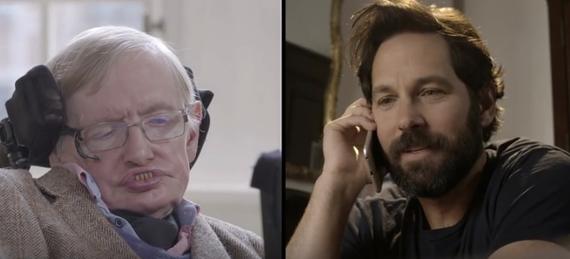 Nerds always have to complicate things.
First they had physics. That wasn't enough for them. They had to make a version called quantum physics.
Then they went and did the same with chess. As if regular chess wasn't complex enough.
Should you have never tried it, quantum chess is a game in which every piece has quantum powers. A quantum queen can move twice in a single turn. Or maybe she didn't move at all.
Now you can't wait to try it, right? So here's Stephen Hawking and Paul Rudd to quantize your appetite.
Yes, that's the vast brain famous for "A Brief History Of Time" and the tiny brain of Ant-Man.
This video was made to create hype for Tuesday's quantum physics shindig at CalTech. It was called "One Entangled Evening." Of course it was.
Rudd is an artist. He therefore has a MacBook Air and an iPhone.
More Technically Incorrect
Doctor who raged in Uber YouTube video says she's ashamed
Not recycling is more immoral than watching porn, say teens in study
Famed rapper insists world is flat
He gets a message on his MacBook from Keanu Reeves.
Reeves, having been to the other side of life and returned a different man, suggests the quantum chess game. He then narrates the story.
Rudd calls Hawking and lays down the challenge. The smack talk between them is quantum natural.
Once the game begins, Neil deGrasse Tyson, Will Ferrell and Pope Francis are among those enraptured.
Who will win? Who will fall? Who will become entangled in their own thought processes?
There could only be one victor. Hawking's overconfidence is beautifully academic.
The whole tale is vastly entertaining. For the layperson, indeed, it's a lot more entertaining than, say, quantum physics.