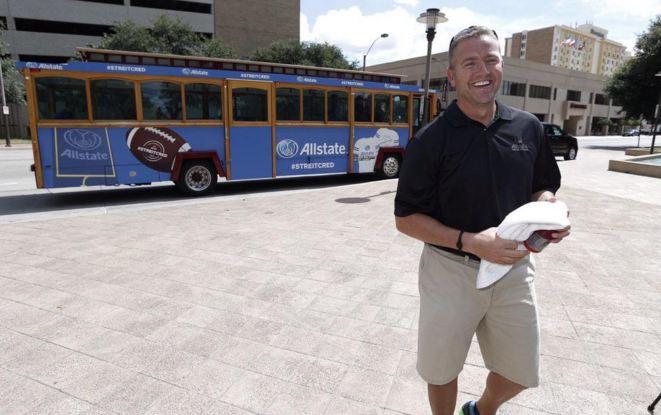 Like Snoop Dogg, ESPN's Kirk Herbstreit–the longtime voice of EA's dormant NCAA Football series–would like to see the college football franchise return. SEC Country today published an interview with Herbstreit from November, in which the college football analyst says he was "devastated" when EA made the announcement that it had canceled 2014's game and was putting the series on indefinite hiatus.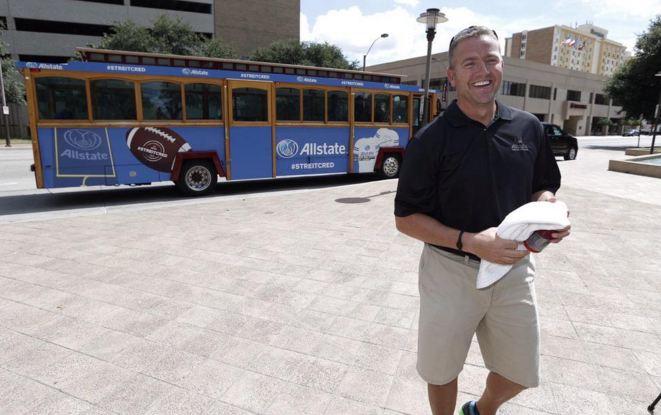 "I was probably as devastated or more devastated than anybody in the country," he said. "I'll do anything I can do to help be a part, to lead a cause, [to] bring that game back."
Herbstreit's interview is generating a bit of buzz and controversy for another reason, however. Also in the interview, Herbstreit said Ed O'Bannon, the former NCAA athlete who brought a class-action lawsuit against EA and the NCAA, is ultimately to blame for the cancellation of the NCAA Football series.
"Ed O'Bannon ruined that for all of us," he said. "And hopefully we can get that fixed."
Herbstreit added that "every single college football player" would be OK with getting a free copy of the game as compensation.
"That's the compensation that they would take," he said. "I've never met one player in college football that's like: 'They can't use my name and likeness! I need to be paid!' They're just thrilled to be on the game. They love being on the game. It's like the biggest highlight of their life, is to be on the game."
As you might have guessed, Herbstreit is catching a fair amount of flak on Twitter for these comments. After all, the issue of paying student-athletes is a heated one.
"Where else in society would we ask someone to give away likeness without fair market compensation?" someone asked Herbstreit. He responded: "Making this WAY too complicated. Players WANT TO BE IN THE GAME. They want to PLAY the GAME. That's it!!"
Herbstreit added that he just wants to see the NCAA Football series return, even if he's not involved. He also says he'd do the job for free, if it meant the franchise might come back.
"I just miss the game. I couldn't care less about being involved in it. Just like to play it again," he said.
Herbstreit was senior at Ohio St. when the first NCAA Football game was released. He played quarterback for the program, which is one of the winningest and most celebrated schools in the game.
The last NCAA Football game from EA was 2013's NCAA Football 14. Plans were in place for NCAA Football 15 in 2014, but the game was canceled as a result of a legal battle between the NCAA and student-athletes that resulted in a $60 million settlement package for the players.
Looking ahead, the future of the NCAA Football series is uncertain. The NCAA ended its relationship with EA Sports for college football games in July 2013, but that doesn't necessarily mean EA will never make another college football game. EA signed a new, three-year agreement with the Collegiate Licensing Company later in July 2013, though we haven't heard anything about new games since.
Earlier this month, EA Sports released an NCAA Football hype video, but it had nothing to do with a potential revival of the series.