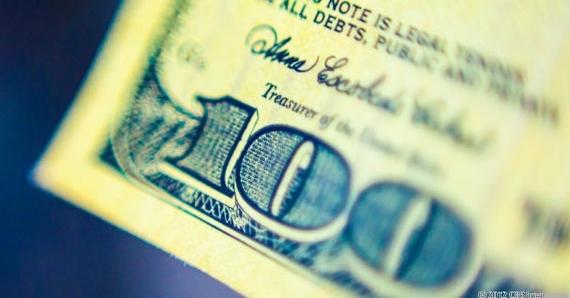 Pay day is looking pretty plumb for tech pros in the US these days.
The average annual salary for those employed in the technology industry rose last year to $96,370, up 7.7 percent over 2014 and the biggest annual increase ever, according to a survey released Tuesday by Dice, a tech job site. Employees could also expect bigger bonuses and had a greater chance of taking home a six-figure salary.
The wage increases suggest a healthy job market in which attracting and retaining valuable employees have become increasingly important to companies. Of the 16,000 respondents to the survey conducted last fall, nearly half said they were being paid more in 2015 due to a merit raise or internal promotion. Changing employers was the second most-cited reason for a higher salary at 23 percent.
"The competition for tech talent today is undeniable," Bob Melk, president of Dice, said in a statement. "Demand for skilled talent and low unemployment rates for tech professionals aren't making the hiring landscape any easier. Employers realize offering competitive pay is a necessity."
Tech workers in seven metropolitan areas also reached a milestone, with their average salary breaking the $100,000 mark for the first time in the survey's decade-long history. Newcomers joining top spot Silicon Valley on the six-figure list included the usual suspects of tech hubs. New York, Los Angeles, Boston, Seattle, Baltimore-D.C., and Portland, Oregon, were accompanied by Minneapolis, not traditionally considered a tech city, Dice noted.
They could also expect more extra cash in their wallets last year. The average bonus in 2015 was $10,194, an increase of 7 percent from the previous year. While the percentage of tech professionals receiving bonuses last year was unchanged at 37 percent from 2014, it's an increase from 24 percent in 2009. Those most likely to receive bonuses were seasoned tech pros as well as those working in the banking/financial, telecom, hardware, entertainment/media and utilities industries.
More than half of the survey's respondents said they are satisfied with their pay, but there was still healthy confidence in their marketability to other employers. More than two-thirds said they could land a new job they were happy with, while more than a third said they intend to change employers within the next year.
"Now it's time for highly skilled tech professionals to ask for more or find new jobs," Melk said. "Opportunities await."