In the context of handling the scandal dragged Vietnamese passengers off the plane last week, US airline has released financial report I quarter .
United Airlines' main company, United Continental, has reported a 57% drop in profits over the same period last year. However, the figures are even better than expected as Wall Street analysts had previously forecast a 70 percent drop, due to United's biggest two-fold increase.
Fuel prices have increased by more than 28% over the same period last year. Its labor costs also increased 7% due to expensive deals with unions. Still, its revenue rose 3% to $ 8.42 billion.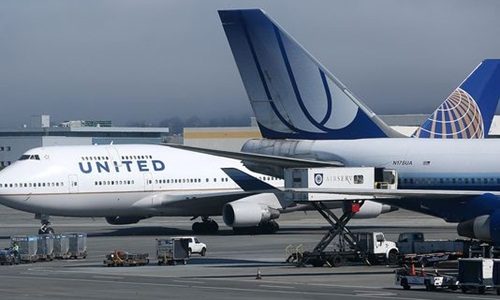 United Airlines significantly reduced interest rates because of labor costs and surged fuel. Photo: AFP
In addition, its fares were unchanged from last year. This is good news for both airlines and aviation. As many other major airline fares are declining due to excess capacity. Delta is the first US carrier to announce a 0.5 percent price cut last week. Yesterday, United Continental Holdings gained 2.4%.
Still, United is worried the current media crisis which will turn investors away from them.In this earlier week, a video shows that a passenger is being dragged off the plane which is caused United to plummet. This sometimes makes the company capitalized a billion dollars. Since then, the code has significantly recovered, but has not reached the landmark before the event.
"From the recent events, it's clear that we need to do better to serve our customers," Oscar Munoz said in a statement, "This will be a turning point for the company. Determined more than ever to put the customer centered in every case.
Munoz has been hit hard by initial claims, criticism of employees and criticism of customers, as the new incident unfolds. Then he changed his mind and took full responsibility.