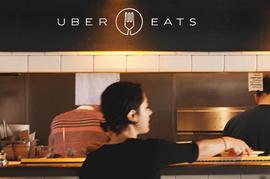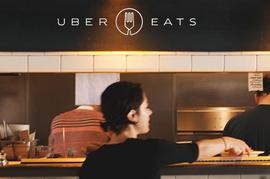 Uber could soon be your go-to choice for breakfast, lunch and dinner.
Uber plans to launch a standalone app for its UberEats food-delivery service in several major US cities. The app will let people order food from local restaurants and have it quickly delivered by an Uber driver.
"We are thrilled to expand the UberEATS app to all UberEATS cities — and more — very soon," said an Uber spokesperson. "We're very excited to work with cities' favorite restaurants for a delicious, local experience every time."
The mobile app is expected to launch by the end of March, according to the Wall Street Journal. The service will initially be available in cities including Los Angeles, New York, Chicago, Seattle, San Francisco, Atlanta, Houston, Dallas, Austin and Washington, DC.
Related stories
Uber rejoices as 'bonkers' London rules get kicked to the curb
Uber wants to pimp your ride with playlists and news bulletins
What happens when Uber and Airbnb 'hit the fan'?
The San Francisco-based ride-hailing service has often toyed around with different delivery services and special promotions. From delivering ice cream to its customers in Singapore to driving people about in Stormtrooper themed cars in New York, Uber is no stranger to experimentation. With the launch of a standalone app for its food-delivery service, Uber enters a market already flush with competitors like Grubhub, Seamless and Eat24.
Uber has been testing the standalone app in Toronto. UberEats started as a lunchtime-only option within the regular Uber app in select cities last year. This will be first new app Uber since 2011.
With the new app, the service will offer expanded food options and hours, though the number of participating restaurants and exact hours of operation may differ from city to city, according to the Journal. UberEats will charge users delivery fee of about $5.
CNET's Carrie Mihalcik contributed to this report.