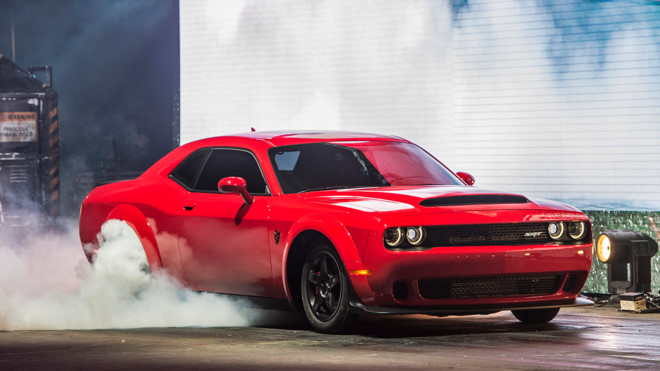 Last week, Mercedes introduced the new S-Class upgraded technology and power. Dodge launches powerful 840 horsepower Demon.
At the Shanghai Auto Show 2018, Mercedes introduced the new S-Class version with some styling changes and features. The most noticeable feature of the new S-Class is the large bump in the front bumper, similar to the new E-Class.
The S-Class 2018 is upgraded compared to the older generation. The base version of the S-Class 2018 S450. The car is powered by a 3.0L V6 engine, dual supercharger, 362hp and maximum torque of 500Nm, 4WD rear or 4WD.
The more advanced version of the S560 is equipped with 4.0L V8 engine, twin supercharged 463 horsepower and maximum torque of 700 Nm.
US Dodge car maker unveils Challenger SRT Demon, a V8 sports car, 6.2 liters, 840 horsepower, 1,043 Nm of torque capable of accelerating from 0-100 km / h in 2.3 seconds.
Challenger SRT Demon is the embodiment of the 21st century American muscle cars: strong, rebellious and not compromise.
Cars cost about $ 100,000, equivalent to the Japanese supercar like Nissan GTR or Acura NSX. Demon's acceleration is faster than the Tesla Model S P100D.
By: Anna Lee