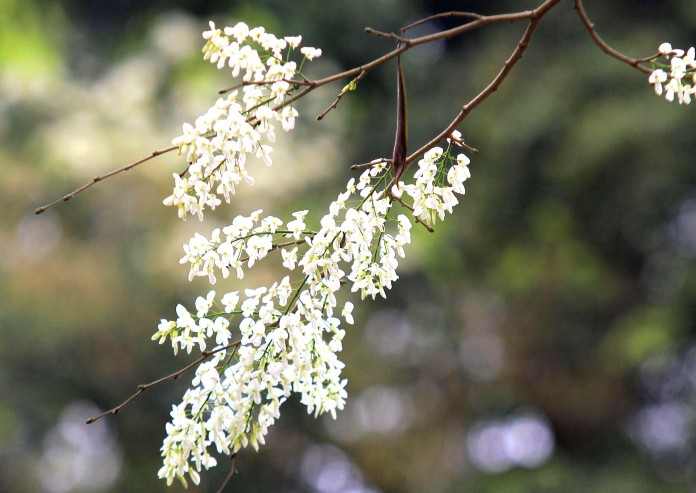 Hanoi created in 1010 is the capital of Vietnam. With its millennium treasures, Hanoi or the City for Peace, is a must see destination while travel in Vietnam.
Throughout the year, the Sua trees in Hanoi are like others, but just when the warm spring covers the city, Sua trees are awakened to give clusters of white pristine flowers.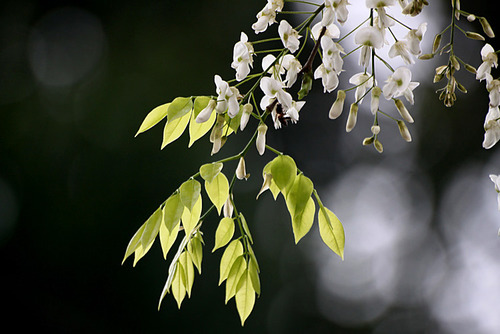 Just on arrival to March every year, when peach flower is faded, Hanoi welcomes its typical flower: Sua flower which is in clusters vibrating in the soft wind of the spring. Most Sua trees are concentrated in many streets as: Phan Dinh Phung, Hoang Hoa Tham, around Hoan Kiem Lake, Tran Hung Dao, Phan Chu Trinh and other old streets in Hanoi.
Additionally, you can also see a few Sua trees on Lang Street… Also when you are wandering in Hanoi, you will suddenly see some Sua trees scattered on its streets or nestled in a small flower garden…
Sua flower has a gentle, an elegant but a simple beauty. Throughout the year, the Sua tree are so modest, but just until warm spring comes to Hanoi, Sua tree are awakened to have clusters of white and virgin flowers. Seen from afar, Sua flowers are easy to recognize because of the pure white color, tiny form in the middle of the green buds of other plants.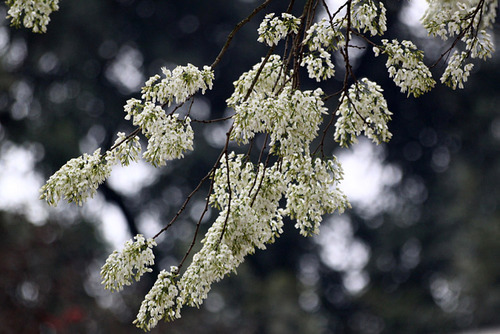 Theses small and white flowers as snowflakes bloom only for about a month. So, in the mid-spring day, the streets of Hanoi are more beautiful, charming and more memorable when the city is decorated by white color of Sua flowers.
In recent years, Sua flowers are subject of many photographers and lovers of flowers. Just after the first spring rain, many people wander in Hanoi to take pictures of the snow flowers. There are gentle aspects, pure and white color and short blooming which create the beauty of this flower in March. Don't ignore this flowering season in Hanoi when you travel in Vietnam!
Source: http://www.ethnies-mekong.com