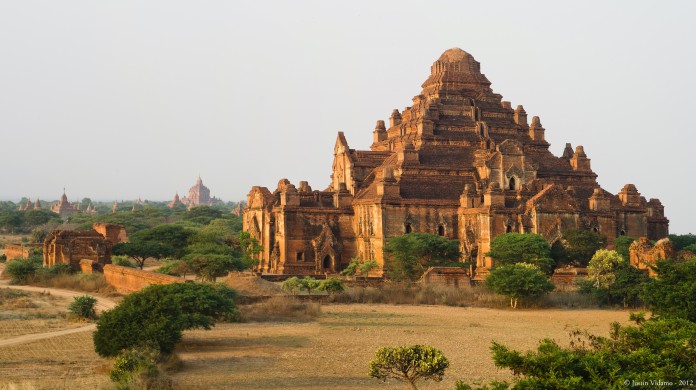 All travelers reaching Bagan during travel in Myanmar cannot miss the ruins of its ancient temples. Each temple in Bagan has it history, magical beauty…but there is the list of the most essential:
Ananda Temple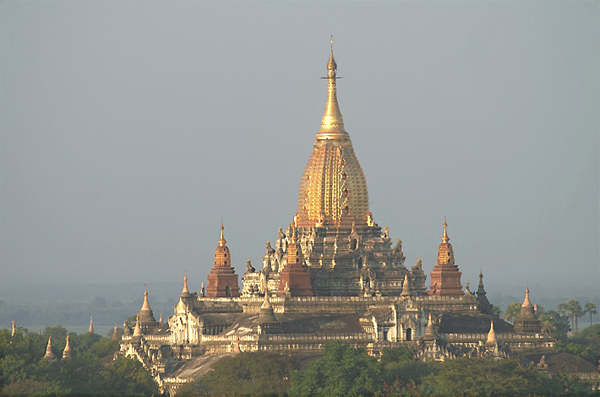 Ananda temple is the famous shrine which was built in the Bagan ancient capital of Myanmar. Despite the existence of a long historical process but this temple is almost intact until today. The temple was designed in the stupa style which impresses visitors from the first look. The Ananda temple in Myanmar is considered by local populations as the symbol of the infinite wisdom of the Buddha. With such special meanings and impressive architecture, today, the Ananda temple is one the most must see destinations when travel in Myanmar.
Thatbyinnyu Temple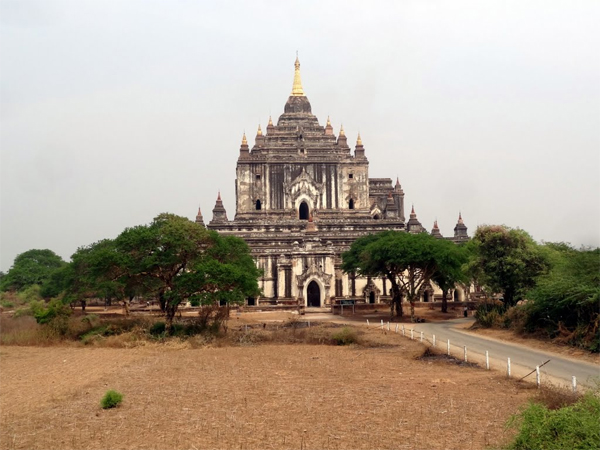 Built in the mid-12th century, this temple is considered as the highest in Bagan. While looking from the outside, Thatbyinnyu which is massive, whitewashed, looks like a Christian monastery in the European Renaissance. Inside the temple, there are long corridors, many altars with Buddha statues in many different shapes… but all gilded.
Shwesandaw Temple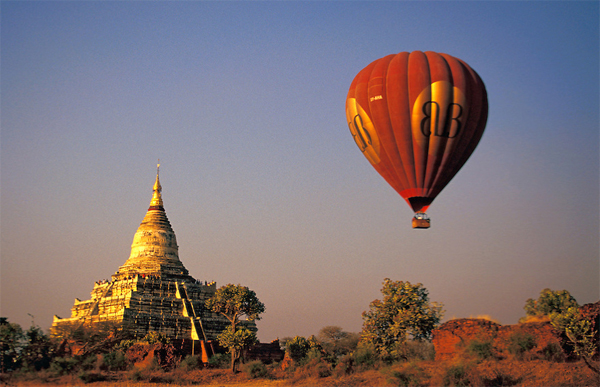 This temple which looks like a pyramid in Egypt has 4 sides, 5 floors and a stupa (tower in shape of bell) on top. According to legend, this temple was built by King Anawrahta in 1057 to keep the relic which is one of eight hairs of the Buddha brought from India in BC. A special feature is that the Shwesandaw temple has 4 brick stairs at four sides; each stair has 5 floors for travelers and pilgrims…
Dhammayangyi Temple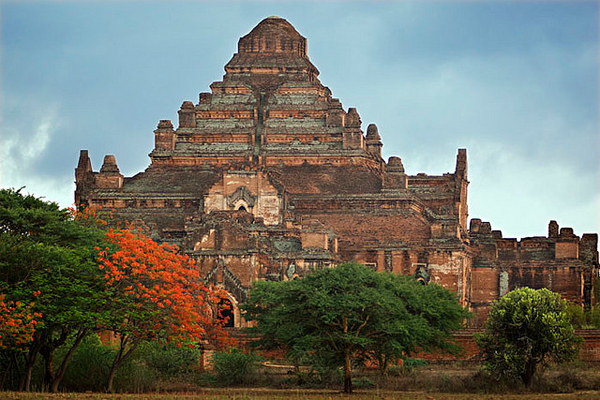 Not far from the Shwesandaw temple, the Dhammayangyi temple has its gate and walls in brick around as fence but some sections were dilapidated. Dhammayangyi is the largest temple in Bagan. According to documents, there were 6 million bricks to build the temple. Unlike other temples, Dhammayangyi has not cone on top as throughout in Myanmar. Due to the mysterious history, local residents often call it "Ghost Temple". Inside, there are many bats, crows' nests…
Sulamani Temple
The Sulamani temple which is located in the middle of an empty field, off the roads, was built by the king Sithu II in 1183. This temple preserved many ancient frescoes but unfortunately, the restoration works deleted many these ancient features of the temple. Sulamani is the only temple in Bagan which has 2 shops selling all kinds of souvenirs, mainly sand painting and wood carving statues.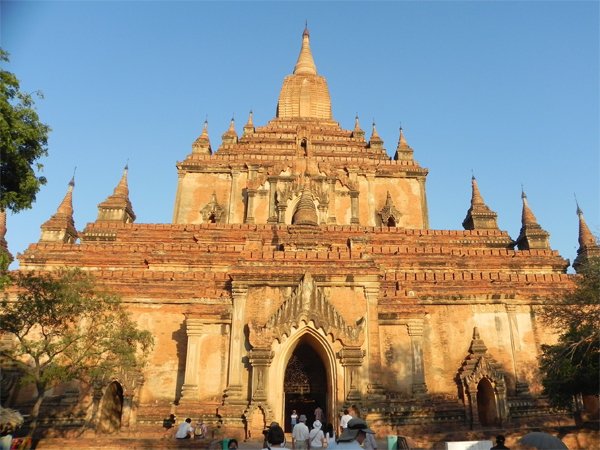 Like the Ananda temple, the Sulamani temple has also four sides overlooking four directions. These 4 sides are connected by wide corridors; each side has a shrine to worship the Buddha. Along each corridor, there are niches; each niche is a shrine to venerate the Buddha….
Of course, each temple in Bagan always gives you many strange, magical experiences. But above all, there are 5 main temples that you cannot absolutely miss during travel in Myanmar.
Source: http://www.ethnies-mekong.com