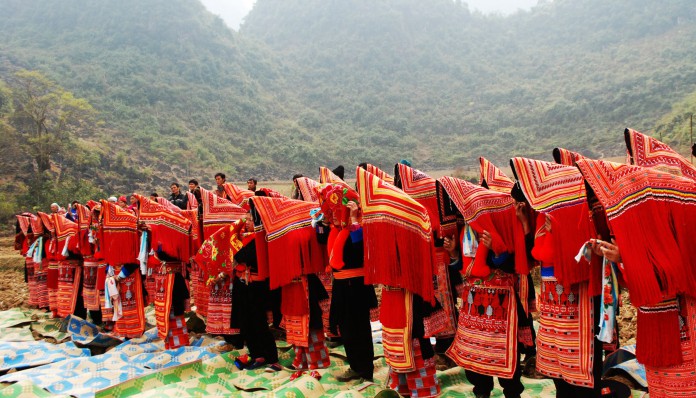 One of characteristic of Sapa is the convergence of several villages lived by different ethnic groups. So while travel in Vietnam, if you have the opportunity to go to Sapa, don't forget to visit these 5 villages.
Ma Tra – Ta Phin:
Located at about 17km from the center of Sapa town, these 2 villages spreading on a valley have a very beautiful natural landscape, the traditional cultural aspect of the Red Dao people…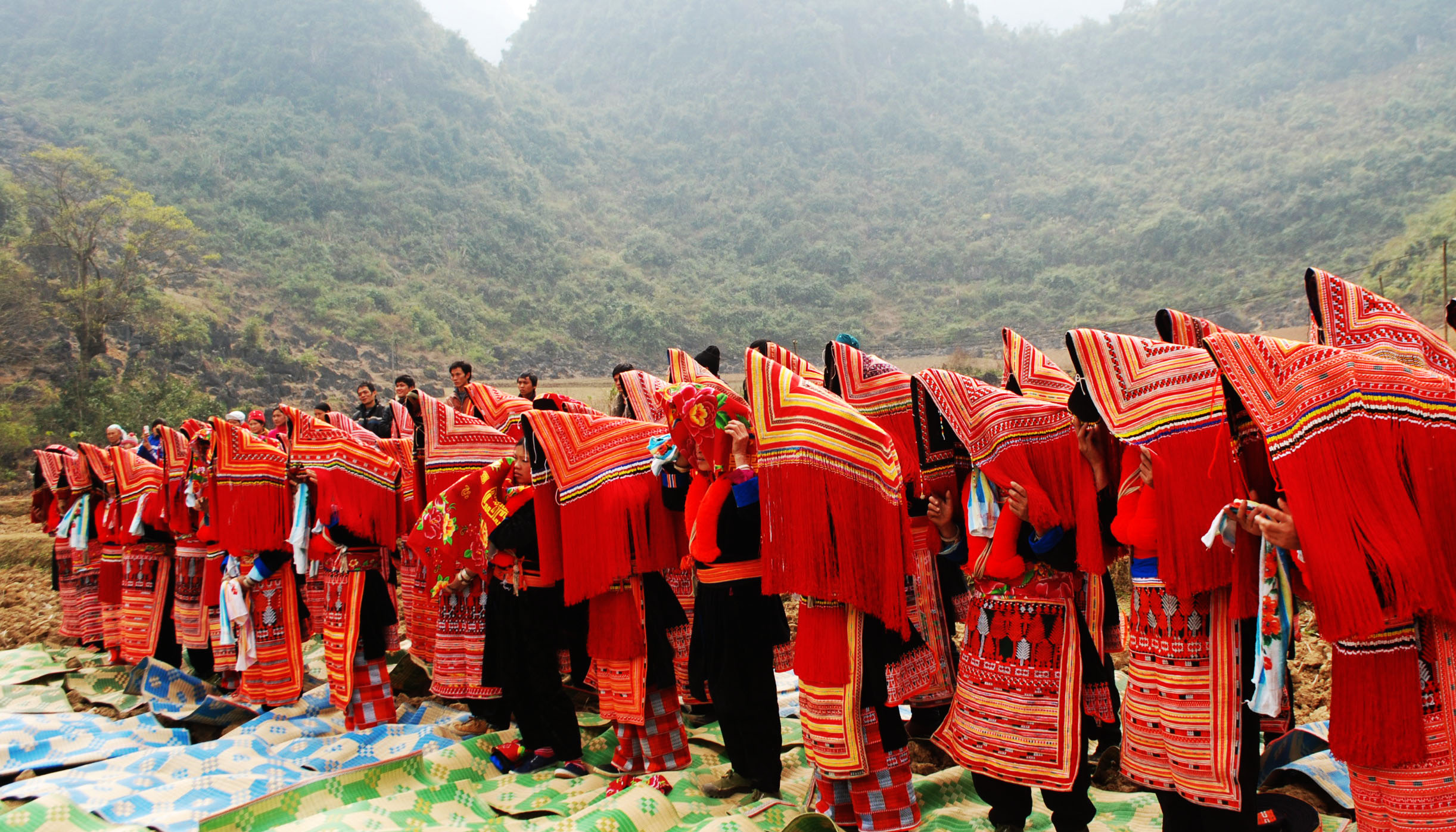 In the Ta Phin village, you have the occasion to visit a monastery built in 19th century following the Western style. Opposite the monastery, there is a great and majestic mountain chain, in the shape of giant dragon, covers an extensive area of Sapa.
Cat Cat Village: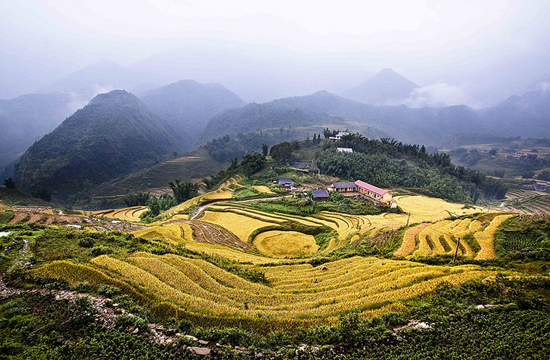 Inhabited by the Black Hmong people in traditional house, the Cat Cat Village is located at about 2 km from Sapa town. This is a fascinating and an easy attraction in Sapa.
 Lao Chai and Ta Van Villages: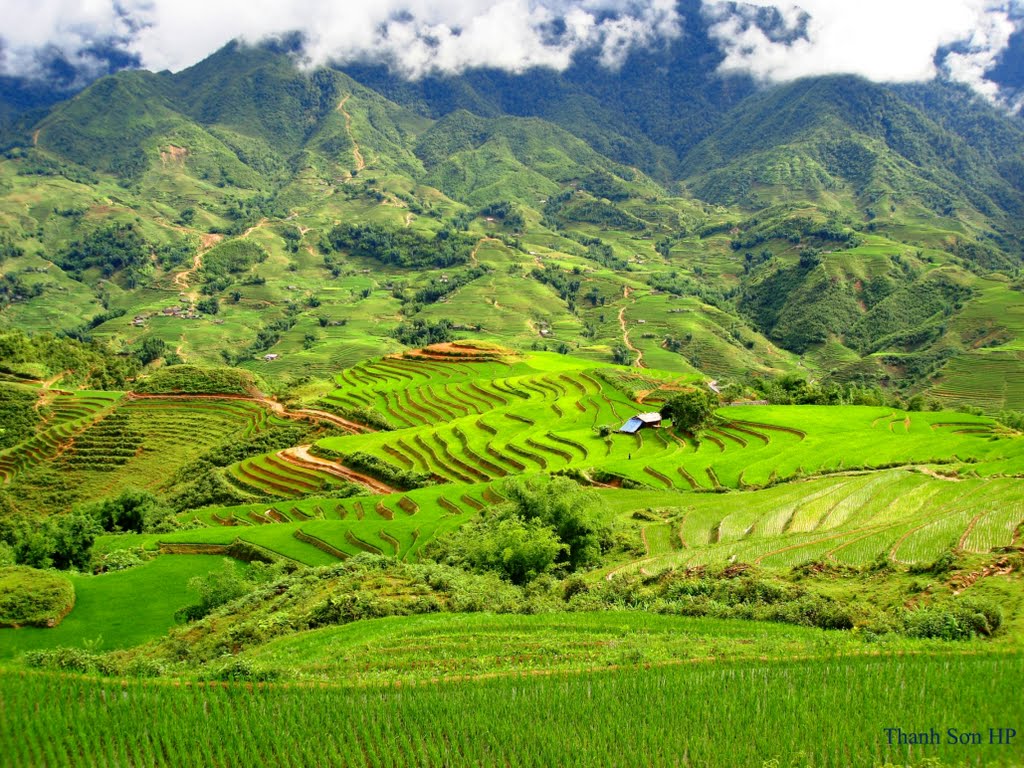 Inhabited by ethnic minorities like Black Hmong, Giay…these villages are located at about 8km from Sapa town. The traditional culture attracts many visitors.
You will have the opportunity to admire the golden rice fields in terraces like the paradise scene.
Ban Ho Village:
Road to the Ban Ho Village is really a challenge for all travelers in Sapa: in a side, there is the deep abyss, another side, this is the straight cliff. But after overcoming this obstacle, in front of you, there will be a paradise with golden terraced fields interspersing with clouds playing Hoang Lien forests.
Sin Chai Village: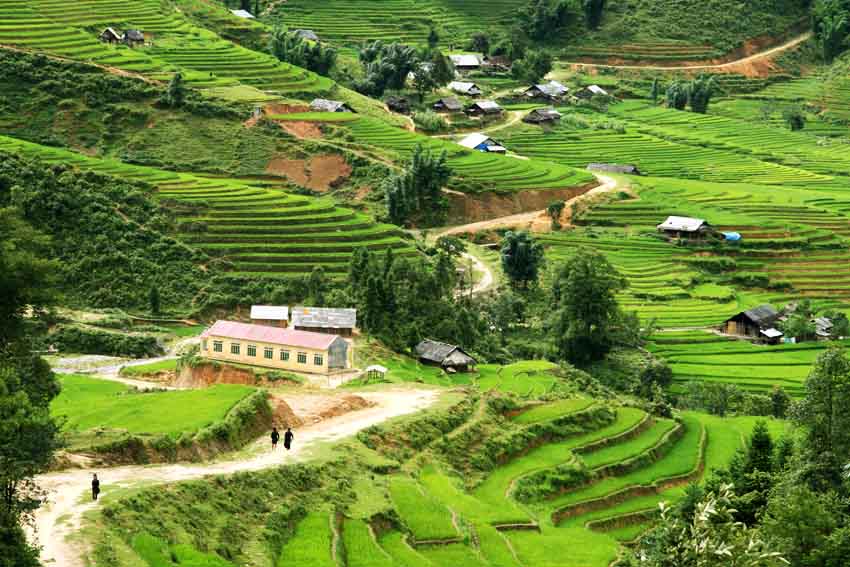 The Sin Chai belonging to San Sa Ho commune, is located on a slope of Mount Fansipan. At 4 km from Sapa town center, this village is not been exploited as much, so wild aspects are almost preserved. Here, visitors will feel the typical culture with deep identity in the northwestern mountains, a destination while travel in Vietnam to plunge into nature and culture of local population.
Source: http://www.ethnies-mekong.com