Sapa, one of essential site to discover while travel in Vietnam, was built at 1500 m altitude by French people to become a climatic station resort.
 Located in north of Vietnam, Sapa, a border town with China, is very famous for the nice and intact nature of the high mountain, the rice in terraces as ladders rising up to sky, the culture of many local hill tribes…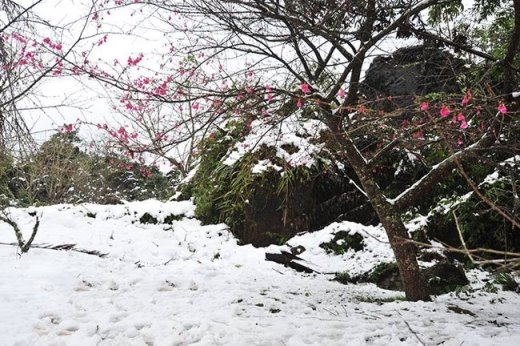 Around 11am in 15 December 2013, the snow started falling in the Sapa town. Many travelers here took advantage of this rare opportunity to play with snow.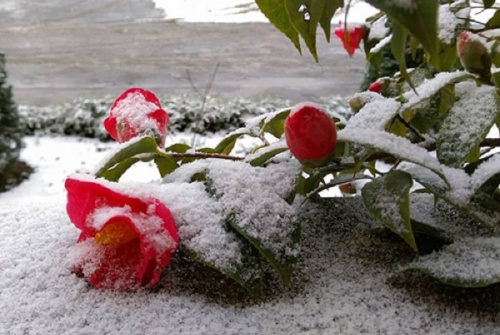 15/12 morning, snow phenomenon has appeared in the Sapa town. Unlike previous years, this was usually just the icing phenomenon snow but this time, the snow was falling and was really very thick, creating a magical scene in Sapa.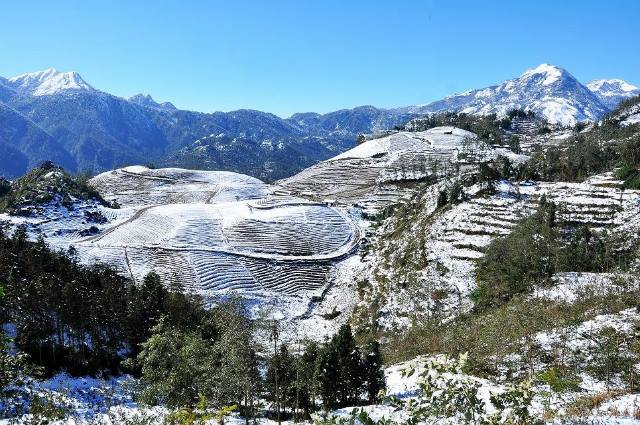 Temperature decreased. So many areas in Sapa as Thac Bac or Silver Waterfall, O Quy Ho Pass had also snow. Until noon, roads, trees, gardens and roofs were covered by white color of snow.
According to the Hydro meteorological Center of Lao Cai province, it would be possible that on 16/12, a new cold wave would come to Sapa. So the temperature continues to drop lower. As noted, the actual temperature in Sapa is -2 degrees C,
Source: http://www.ethnies-mekong.com