In the Northwest region, the rice in Sapa which is ripe earlier than elsewhere, is no strange to enthusiasts of travel in Vietnam. The moment between ripe rice and rice harvest lasts for about 3 weeks, from late August until approximately September 20.
 Distance from Sapa to Y Ty which is about 70 km long is rugged but there are so many beautiful terraces rice fields satisfying all visitors, even the most difficult.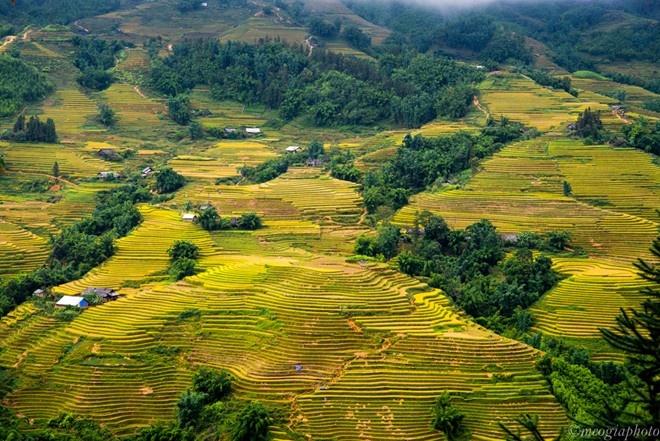 When autumn comes. The weather has light winds and yellow sunshine as honey. This is the moment that the terraced rice fields in Sapa become gold covering the hills to call traveler.
In Sapa, you can admire the magnificent terraced fields stretching in Muong Hoa valley, Ta Van…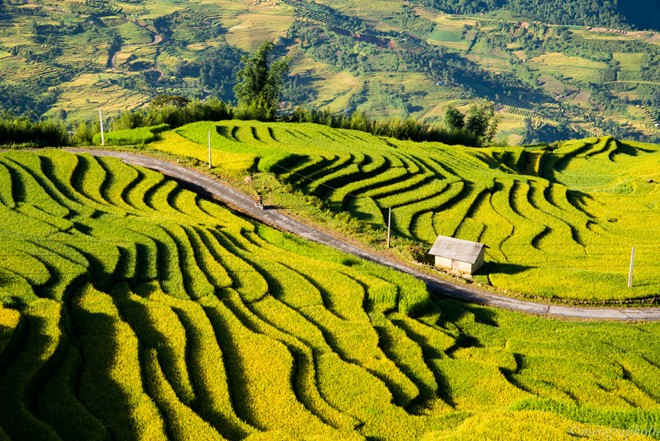 Or watching the clouds intertwined with mountain scenery in the Cat Cat Village.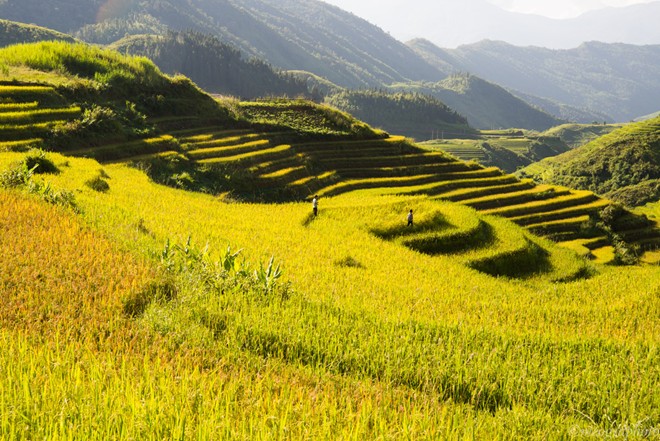 On the road from Sapa to the Y Ty Commune, you'll have the chance to admire many rice fields in terraces which are scattered at the foot of the mountain, with all forms, different colors. In Y Ty, you can also catch the overflowing sea of clouds appearing suddenly on the fields.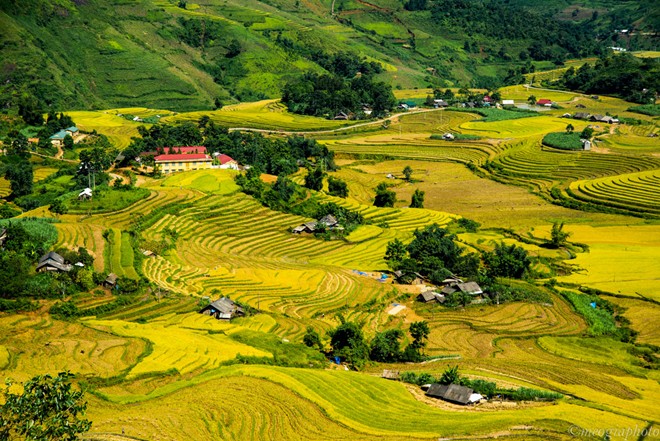 The green color on the golden yellow rice fields creates beautiful paintings.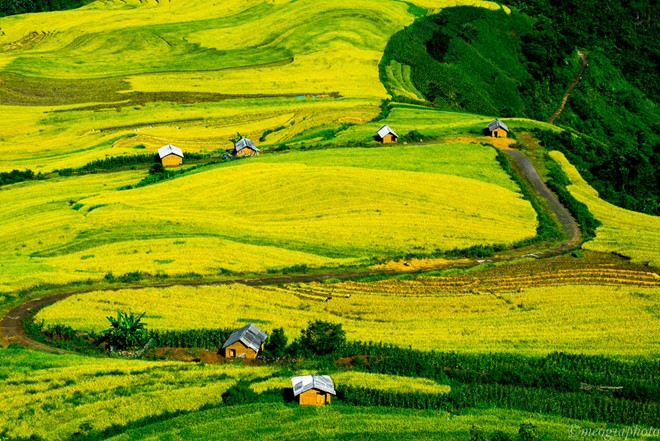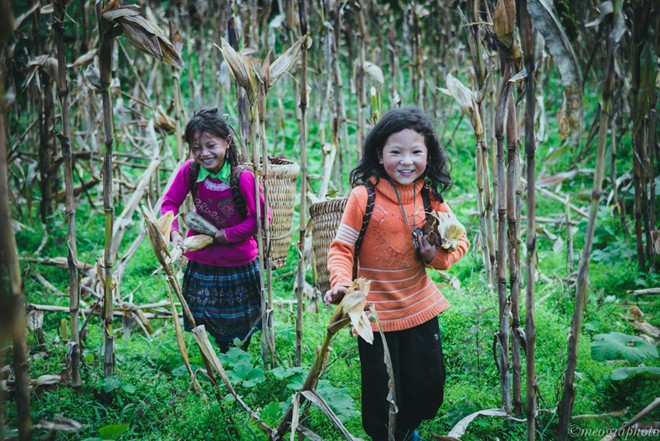 On the road through the villages of Northwest Mountain, you easily catch the cute image, gentle smiles of the children here. These meetings in Sapa are certainly one of the memorable souvenir while travel in Vietnam.
Source: http://www.ethnies-mekong.com