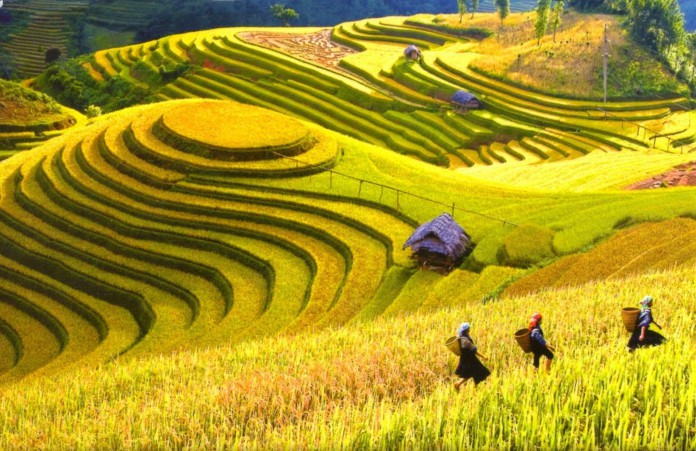 While being in Sapa during travel in Vietnam, all travelers are surprised by the marvel beauty of the magnificent terraced rice fields.
The terraced fields in Sapa like the giant ladders rising up to the heaven become the most essential attraction in Sapa, a mountain town located at 1500 m altitude near the China border gate.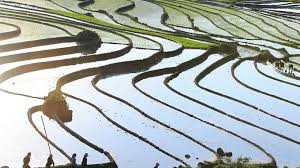 On arrival of April, when the rainy season starts, the rice fields in terrace  in Sapa are flooded to become sparkling mirrors between the heaven and earth by creating a fascinating beauty in the majestic mountain in north of Vietnam.
Terraced rice fields are a form of culture on the slopes of many different peoples in the world.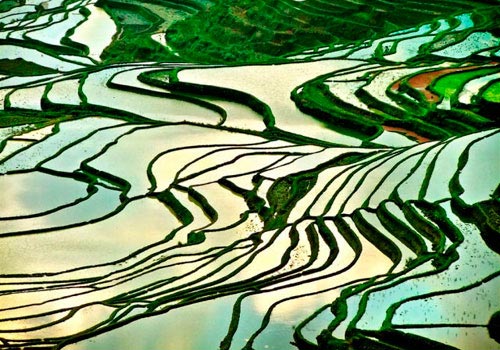 The terraced fields in Sapa were created thanks to diligence hands of local ethnic minorities such as Ha Nhi, Hmong and Dao…
The terraced fields of all shapes like a huge landscape painting was created by sacred painters with gently curving lines.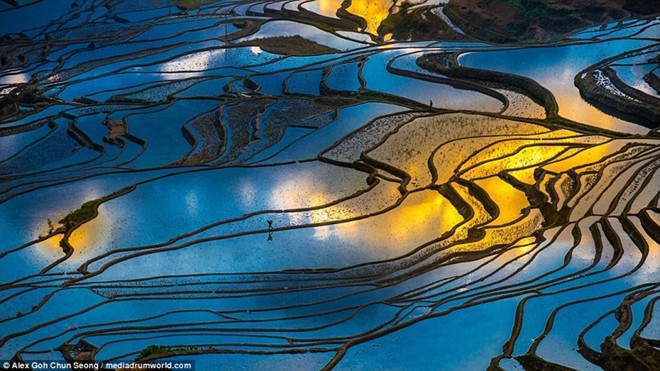 Sapa terraced fields in recent years are a unique attraction while travel Vietnam, especially after the travel magazine: Travel and Leisure (USA) voted as one of the seven most magnificent terraced rice fields in Asia and in the world.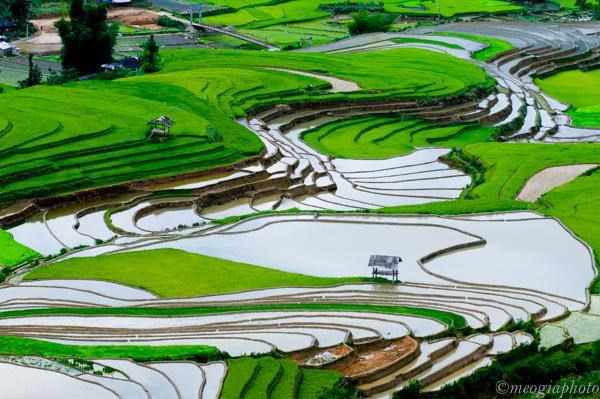 By coming to Sapa region, all travelers will be surprised by the magnificent terraced rice fields as the ladder climbing to the sky.
If you are in Sapa in April, it is watering season. The rice fields in terrace are as sparkling mirror which are extremely beautiful under the sky. Then in May, June …you will plunge into the vivid green color of the rice terraces when the rice is transplanted before being yellow in August, September when rice is ripe.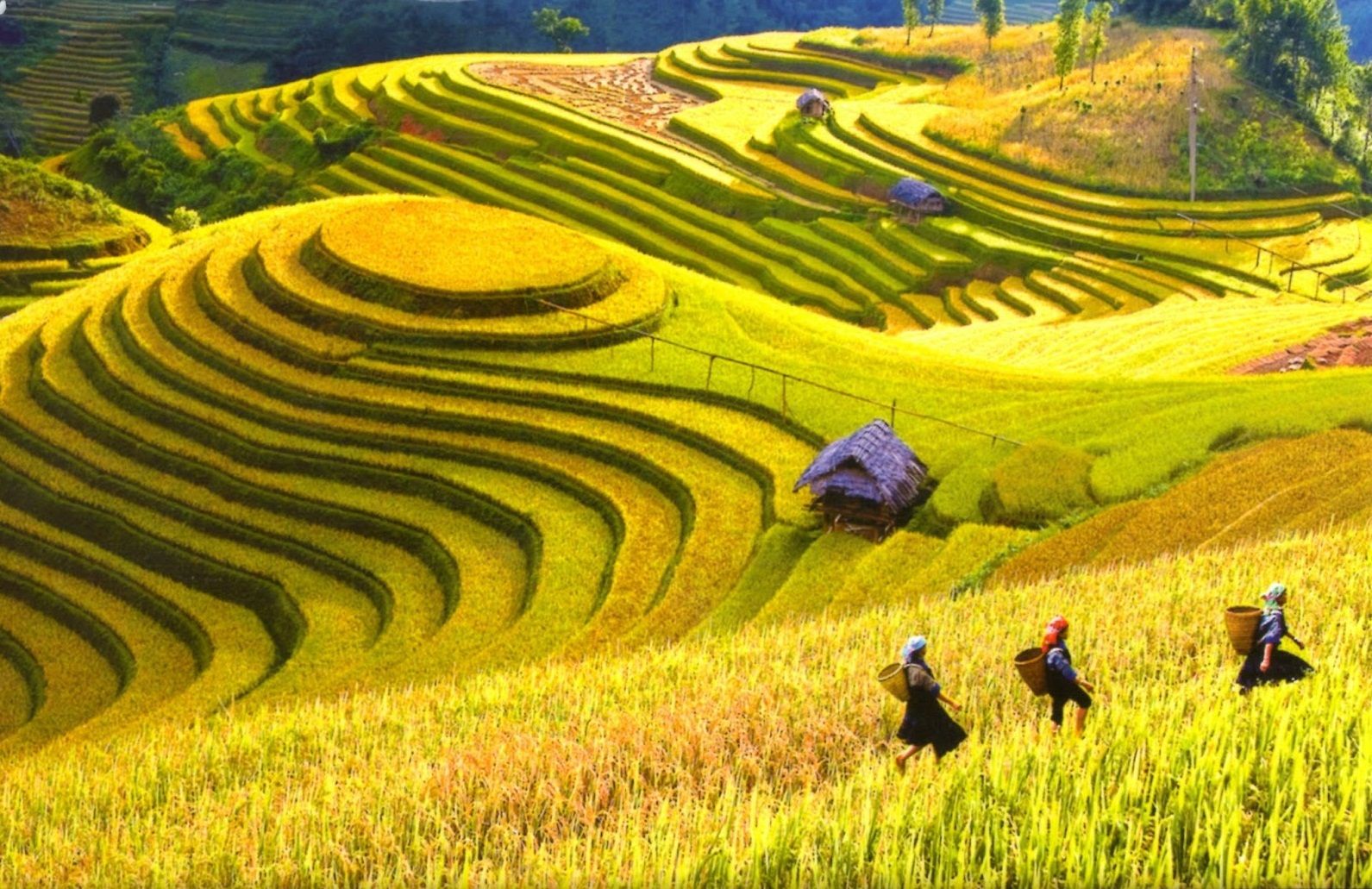 Don't forget to discover the rice fields in Sapa during travel in Vietnam to witness a real masterpiece of human being and the Creature.
Source: http://www.ethnies-mekong.com/