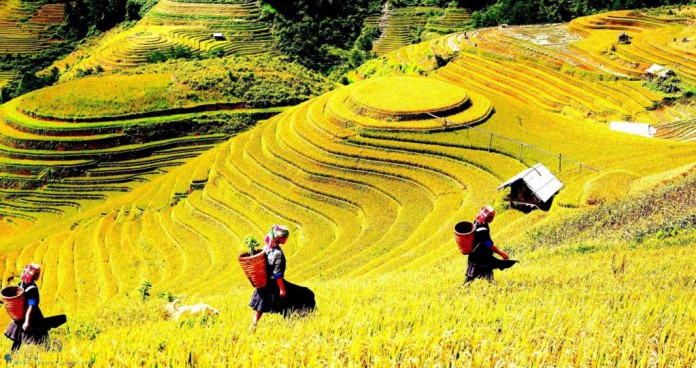 Located in the northwest of Vietnam, near the border with China, Sapa, one of the essential destination while travel in Vietnam, hides many wonders of the nature, the culture of local populations… Sapa, the City in the Clouds, attracts travelers with spectacular mountain and unique life experiences with ethnic minorities.
Sapa, a mountainous district of Lao Cai province, is a calm, peaceful, modest land but hides many wonders of the natural scene. Sapa's natural landscape is combined with human force and creativity, along with the topography of hills, green forests as the harmonious paintings to create a region with many romantic aspects. From the city center, you can reach its panoramic views of the untouched mountain peaks…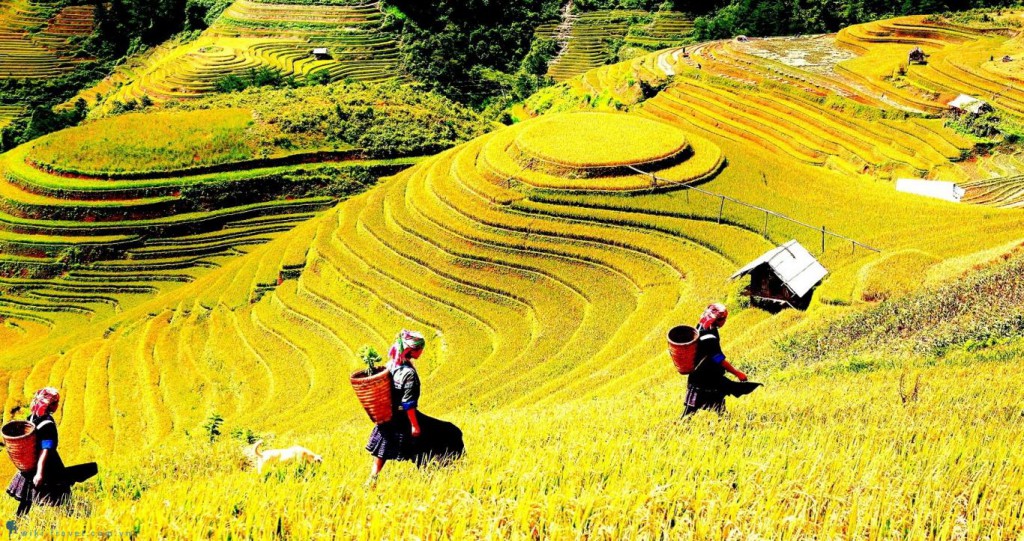 Once in Sapa during your travel in Vietnam, you will have the opportunity to conquer Fansipan peak known as the '' Roof of Indochina'', discover many villages hidden in the mist to meet local people in traditional dress…Mountain scenery covered by pastoral flowers, rice fields in terraces… certainly would delight the most difficult travelers.
 Sapa Climate: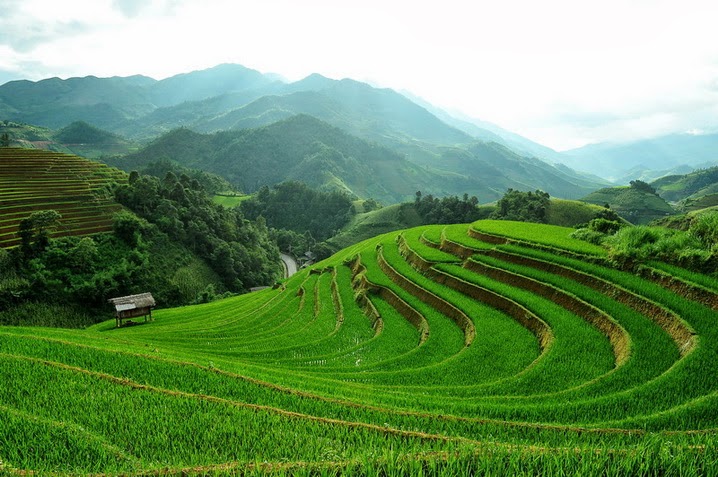 Sapa has an invaluable resource which is cool and fresh air with different nuances. Located at an average altitude of 1,500 m – 1,800 m, the climate in Sapa has temperate aspects, with an average temperature of 15-18 ° C. From May to August, there is rainy season in Sapa. At the end of year, when winter comes, the temperature in Sapa can drop below 0 degrees, sometimes with snow.
Sapa in which season?
– The best time to travel in Sapa is from September to November or from March to Mai. These moments have a stable weather, sunny days, cool nights…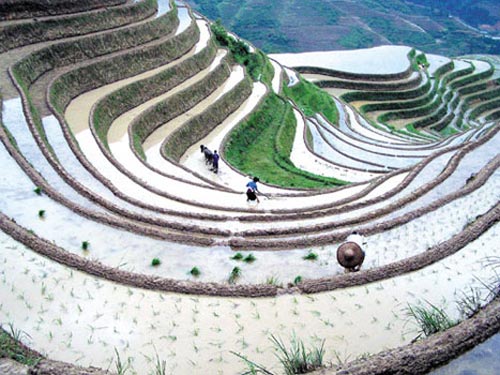 – In May, the Sapa ethnic minorities prepare their terraced fields to transplant rice. There are many nice farming works. And this is also the season of many flowers. Rice transplanting is very beautiful scene. Photo hunters like to go to Sapa in this season and when the rice is ripe to create a golden yellow color in the middle of green mountain.
– September and October:  this is the season of ripe rice. Every corner of is brilliant of golden glow. During this moment, Sapa is covered by a new color – yellow color across the hills. But you should go here in the middle or at the end of September because in October, many rice fields in terrace are harvested.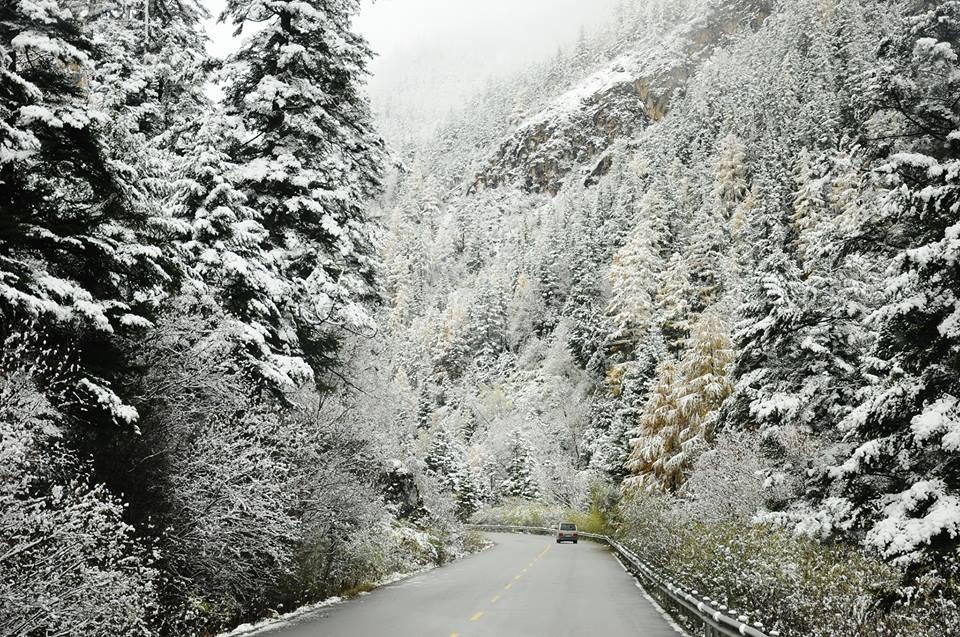 – From December to February, it is cold in Sapa. Ice can appear and snow falls occasionally. This is also the season of peach blossom. This time is very appreciated by young local travelers to see once snow in Vietnam known as a tropical country.
Source: http://www.ethnies-mekong.com