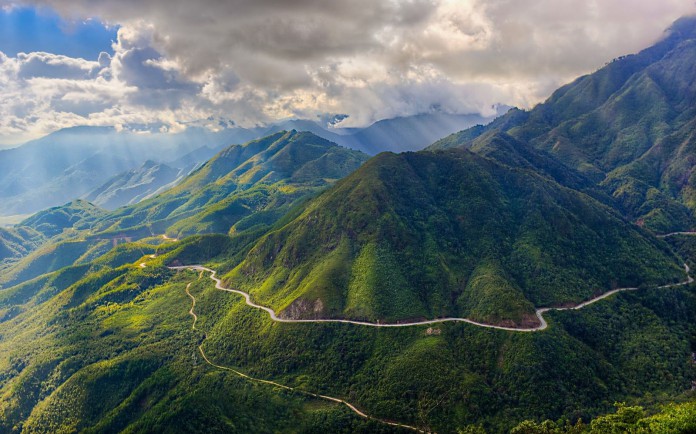 Located in 1500 m altitude, Sapa in Vietnam is one of the most essential destination while travel in Vietnam.
 With the pleasant weather, peace, human beings living together with nature, beautiful landscape of high mountain, distinctive features…, Sapa is a seductive land for all visitors for longtime.
To not miss the opportunity to explore this beautiful mountain town, we give you the list of the most attractive tourism destinations in Sapa when you prepare your travel in Vietnam.
Conquest of Mount Phanxipang – Roof of Indochina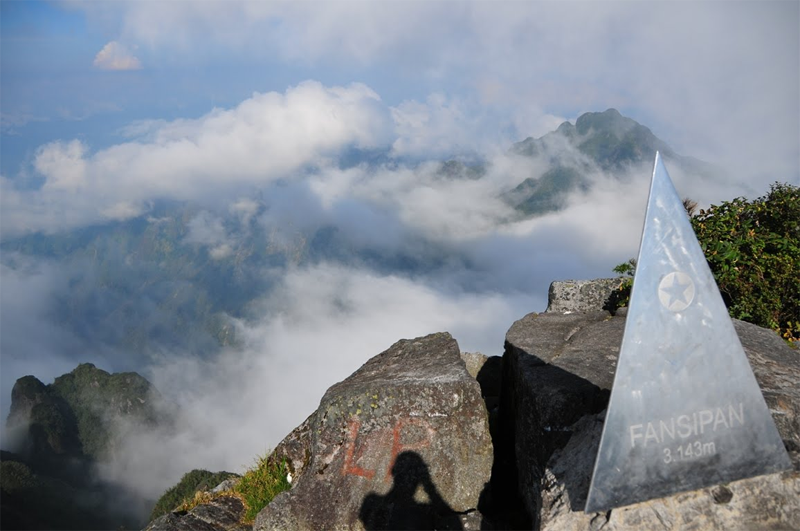 Fan Si Pan is the highest mountain in the Indochinese Peninsula (3,143 m) which is located in the center of Hoang Lien Son range. Although situated only at 9 km from Sapa town, but you have to spend at least one day to conquer this summit.  On the way up the mountain, visitors will discover the rich system of flora and fauna and the natural wonder of the Hoang Lien Son chain.
Ham Rong Mountain: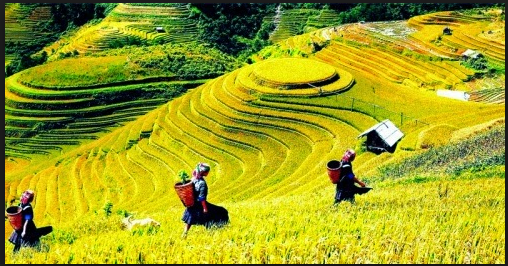 Ham Rong Mountain is located next to Sapa town. Standing on top of Ham Rong Mountain, you get a panoramic view on Sapa, Muong Hoa Valley, Ta Phin village…which are dreamy in pure nature.
Cat Cat Village: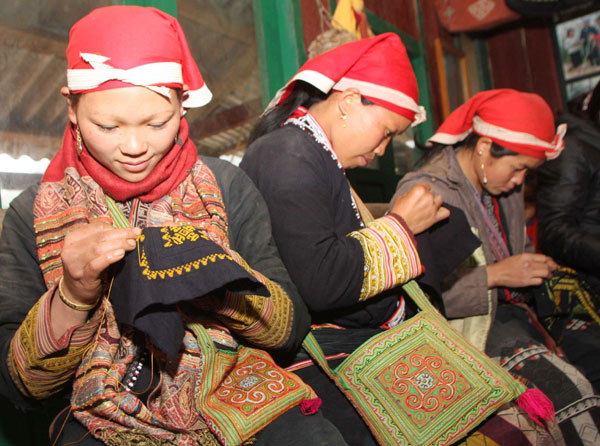 This is one of the oldest village of Hmong people which is located at 2km from the center of Sapa town. This village also preserves many traditional crafts such as cotton, flax and weaving … The Cat Cat Village is close to Sapa town so its attracts many visitors.
Ma Tra – Ta Phin Valley:
This magnificent valley is located at about 15km from Sapa town. It has a beautiful natural landscape, the typical culture identity of Red Dao people famous colorful brocade…
Muong Hoa Valley: Muong Hoa Valley is located at about 10km from Sapa town. This valley is inhabited mainly by the Black Hmong people in the middle of unique terraced rice fields.
In particular, in this valley, there are many stone blogs which were engraved with different and strange characters which are the challenge of all scientists. Today, these stones, the unique heritage of the ancient Vietnamese people, are ranked as National Monument. Muong Hoa Valley also has a beautiful river stretching about 15 km, through several communes as: Lao Chai, Ta Van, Hau Thao, Ban Ho…
Silver Waterfall: At about 12km from Sapa town, we will meet the Silver Waterfall flowing down from a height of over 200m into a stream in O Quy Ho Valley to create impressive mountains sounds.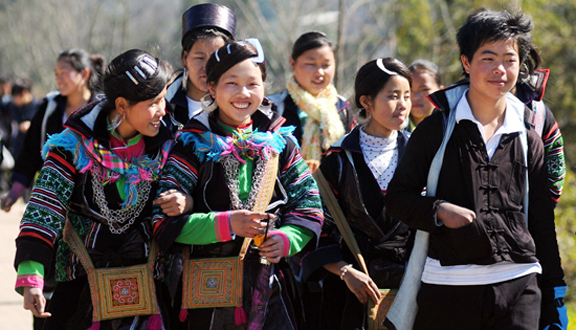 Haven Gate: At about 18km from Sapa town, we take a winding road to Heaven Gate in the middle of endless imposing mountains. The Haven Gate is on the Tram Ton Pass zigzagging in the majestic Hoang Lien Son range. From the Heaven Gate or the summit of this pass, you can have a great view on the vast valley below with the green rice fields, flower fields…From also the top, you have a panoramic view on the glorious Fan Si Pan summit in the middle of sky, deep chasms…
Source: http://www.ethnies-mekong.com