Sapa is one essential destination while travel in Vietnam. Many Hmong women in Sapa can earn hundreds of dollars per month as "tour guides" for international travelers.
 Sapa, the border town of Vietnam, is located at an altitude of 1,600 m above sea level. Sapa attracts travelers by Fansipan, the "roof of Indochina", with 3143 m high on Hoang Lien Son range, romantic surrounding terraced rice fields… The Sapa town is linked to the outside world thanks to the steep and winding path.
Dzam Bam, 29 years old, is a woman of Hmong people. She works as tour guide in Sapa since 8 years. The Diplomat reported.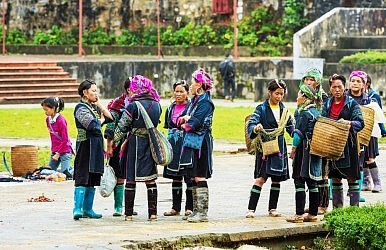 "My parents forced me to quit school and I was married when I was 15 years old. We have 3 daughters and we are farmers. 10 years ago, I started selling souvenirs objects to tourists in Sapa. Then I decided to become a tour guide. "
Hmong women are accounted for about 80% of the number of tour guide in Sapa. Bam's work is not always easy because a group of men in the Hmong community who don't accept that their women are doing this work. "They told to my husband that he should not let me to be a tour guide because I will easily fall in love with rich foreigners and then I will leave my family."
Bam is very enthusiastic in her work. She is eager to chat in English about her life and her family. Bam is also humorous with laughter and her knowledge.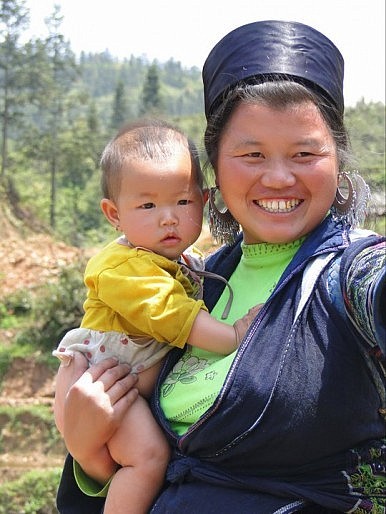 "I find that is very interesting to chat with foreigners. I did not learn English at school, but I know this is very important language…''
With language skills, flair and good relationship with local travel agents, she has many customers. Her monthly income is $ 250, a very important amount in Sapa.
To face with the situation of labor force growing in the tourism sector, the local government agreed to ensure development skills for women, such as organizing training courses for tourism in Sapa.
Source: http://www.ethnies-mekong.com