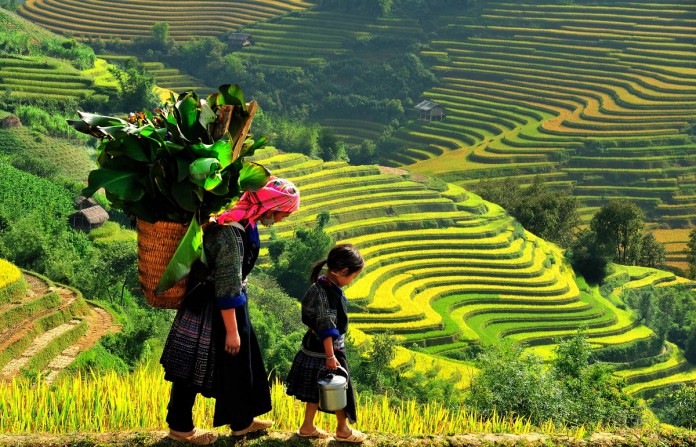 Sapa is one of the most essential destination while travel in Vietnam.  Sapa is a beautiful land which is not only famous for the nice landscape but also for the convergence of many ethnic groups living in peace together.
When travelers come here during the market day, they are going to enjoy all kinds of colorful dresses of Black H'mong, Red Dao, Tay, Giay, Xa Pho. Each group keeps differences in costume, lifestyles, practices, methods of cultivation …which are rich and mysterious cultural identity. There are 5 main ethnic groups in Sapa:
Black Hmong: Hmong is a largest ethnic groups living in Sapa or about 53% of the Sa pa population. Previously, they were specialist of irrigated rice culture by living in the regions along the Yangtze River (China). After many conflicts with Han people, they were forced to go to the south of China and divided into small groups. They are the first group settling in Sapa since about 300 years ago. Hmong people live in rugged mountains. They are lack of fertile land but with intelligence and force, they created unique rice fields in terraces which are considered as the most essential attraction in Sapa.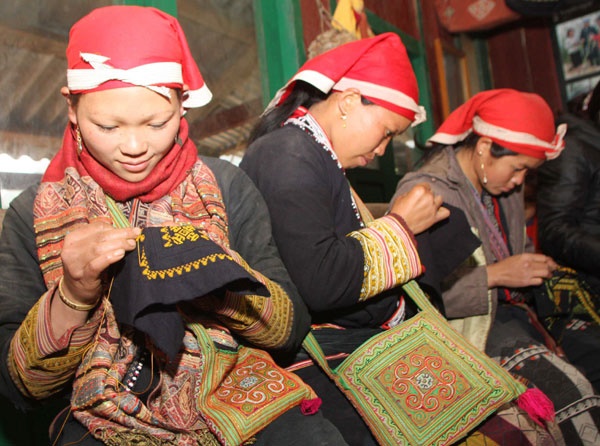 Red Dao people: In term of population, the Red Dao people are the second group in Sapa. Also originating from Yunnan – China, the Red Dao in Sapa is a small part of the Dao ethnic people who migrated into Vietnam from the 13th century to the 40s of the last century. They are concentrated in communes as: Ta Phin, Nam Cang, Thanh Kim, Suoi Thau, Trung Chai…. Dao women are famous for colorful traditional dress.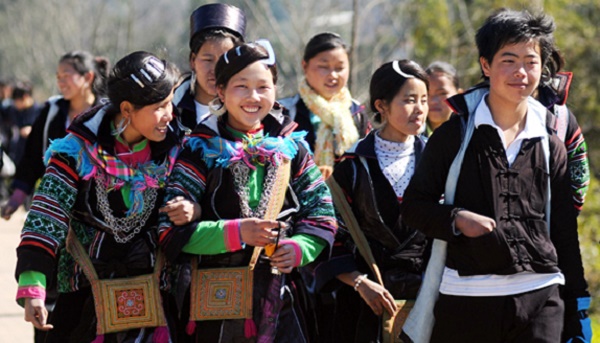 Tay people: Tay people are the third ethnic group in Sa pa, after Hmong and Dao people. Tay people were present in Vietnam since the first days BC. In Sapa, they are concentrated in some communes as: Ban Ho, Nam Sai, Thanh Phu which are fertile valleys near streams for fishing and farming.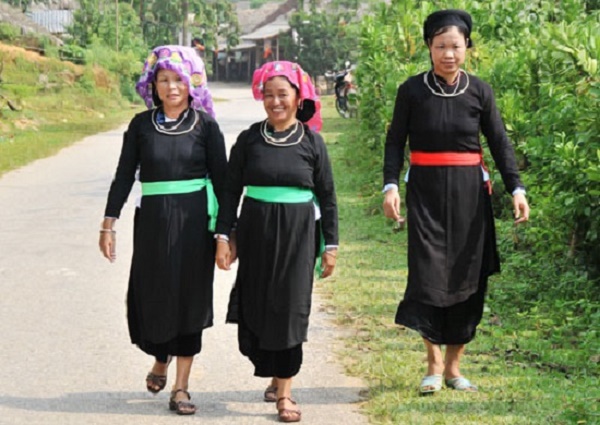 Giay people: Giay ethnic group is a branch of the Tay – Thai group. Giay people live mainly in the northern mountains of Vietnam. In Sapa, they are concentrated in the valleys around Ta Van, Lao Chai.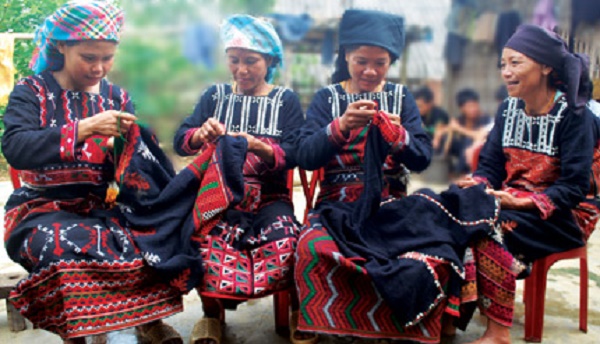 Xa Pho people: With more 4 000 inhabitants, Xa Pho people belong to the Phu La ethnic group. In Sa pa, there are only few people living in some villages of Nam Sai commune and in south or Sa pa which are very remote locations, away from roads so travel and contact with other region are difficult. Xa Pho people in Sapa keep their native language of the Tibetan – Burma family…
Source: http://www.ethnies-mekong.com/