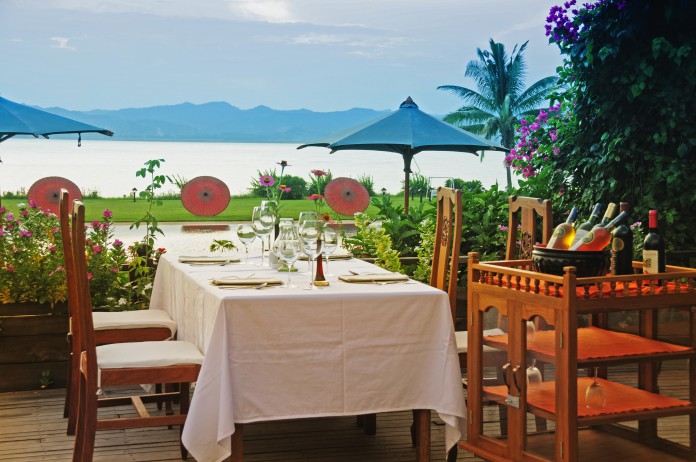 Harmony BBQ, Queen Restaurant, Golden Emperor … are the restaurants in Bagan which are well appreciated by all visitors while travel in Myanmar.
Bagan is one of the most essential destinations that all travelers want to discover during travel in Myanmar. Bagan ancient capital is magical, both familiar and really strange and mysterious. Apart from visiting temples, photographing the sunset and sunrise … many visitors can not ignore the following typical dishes.
 BBQ Harmony
BBQ Harmony, as its name, this restaurant in Bagan is best known for barbecue. There are many different kinds of dishes to select according to your taste, including pork, beef, chicken, lamb, fish, seafood, vegetables … at price from 1,000 to 3,000 kyat, Myanmar's currency: 1 USD = 1,200 Kyat.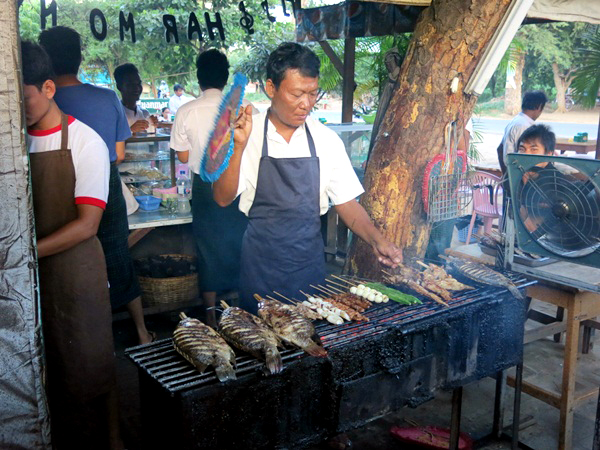 One of the features of this restaurant is that its staff is young, very friendly and witty. After choice, your dish will be grilled on-site and you can order rice to eat together with a kind of tasty sauce which can adapt to taste of all travelers.
Queen Restaurant
Very well known in Bagan, the Queen Restaurant serves a menu including dishes from Asia – Europe such as China, Italy, Thailand and Myanmar. The food here is rapidly processed which is always good and hot. The menu of the restaurant is quite diverse with many typical dishes from many countries such as China duck, pasta and pizza, Tom Yum soup from Thailand or barbecue dishes … The space is spacious, airy and clean.
You can try some following dishes: Traditional tea leaf salad of Myanmar, fried chicken, duck, tomato ketchup pizza with cheese, Carbonara Spaghetti, 4,000 kyat, beef steak, Myanmar beer…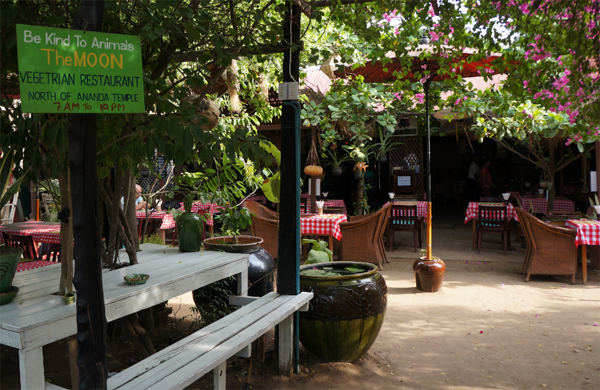 Golden Emperor
Golden Emperor is adjacent to BBQ Harmony which also serves similar dishes as in Queen Restaurant, but has several vegetarian dishes. Golden Emperor is also one of the restaurants in Bagan certified by the TripAdvisor global travel website.
Golden Myanmar (Myanmar Food House)
This restaurant is located right near the Ananda or the famous temple in Bagan. Here, you can enjoy a traditional Myanmar buffet at about 4000 – 5000 Kyat / person. A Myanmar buffet has traditional dishes made from pork, beef, soup, salad… Myanmar food tastes are similar to Vietnamese food, but have several curries.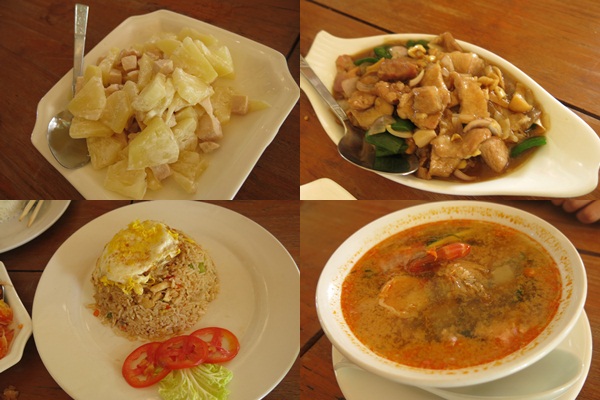 The Moon
The Moon was ranked in 2th position in Bagan by Tripadvisor and the main customers of this restaurant come from Europe.
Food here is mostly vegetarian which is skillfully prepared and appetizing to many different tastes. The space is a garden with shady plants, trees. Even in the hot summer, you do not feel uncomfortable. Don't forger its dessert with ice cream which is made here with a special recipe. This restaurant is located very close to the Ananda famous temple in Bagan and to the Golden Myanmar.
In the world in general and in Myanmar in particular, the culinary culture hides several values ​​and while enjoying it, visitors can explore, feel profoundly local culture.
Besides all Bagan magical temples which can satisfy the most difficult customers, the culinary tour contributes significantly to increase value of this destination. Also, in addition to attraction, Bagan cuisine makes the travel in Myanmar completely different from others countries.
Source: http://www.ethnies-mekong.com/