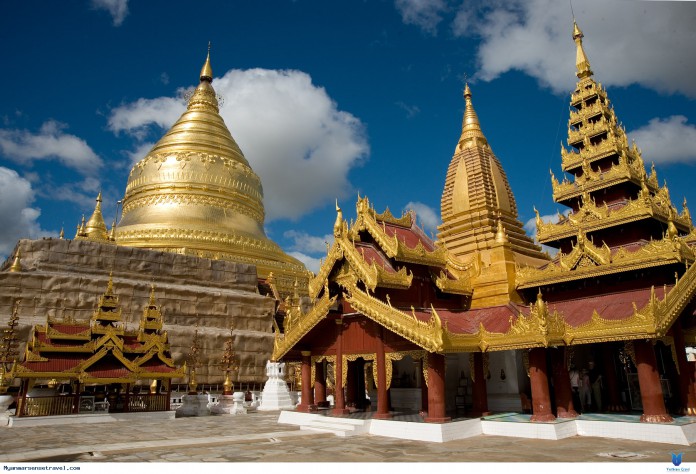 It would be not perfect if you don't visit Mahabodhi temple and Shwezigon golden pagoda in Bagan while travel in Myanmar.
 According to legend, Buddha Shakyamuni had 49 days and nights meditating under a Bodhi tree, a kind of banyan tree. In his meditation place, in the year 250 BC, the king Ashoka (Asoka) of the Maurya dynasty had built a four sides stupa in honor of this event. This stupa of king Asoka was renovated several times and the sacred Bodhi tree in this shrine called Bodhgaya which is the heart of the world's Buddhist culture.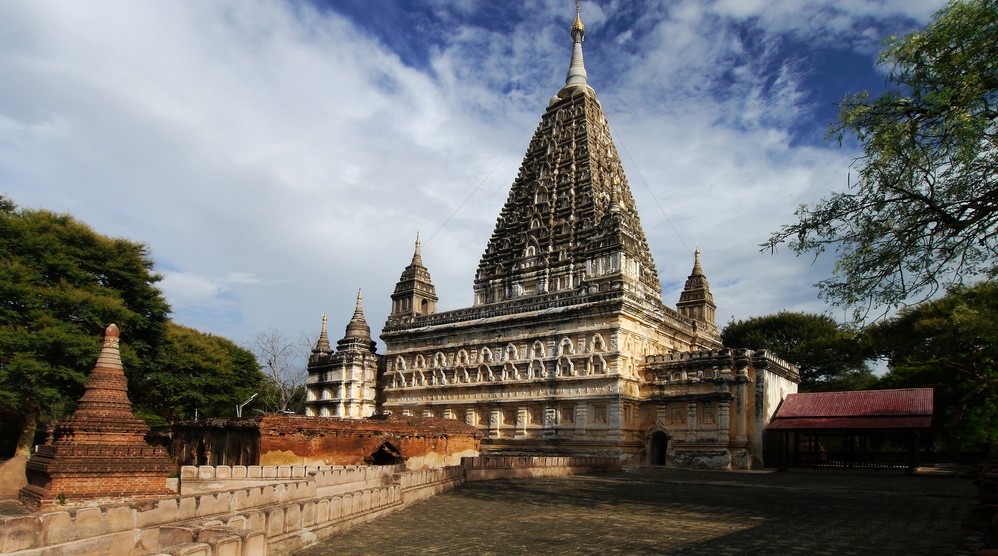 Bodhigaya in Bihar, India was devastated by Turkish troops in 12th century and Bagan sent its artisans group to help Indian people to rebuild it. After returning to Myanmar, in 1215, under the reign of king Nadaungmya (1211-1234), these artists have built the Mahabodhi temple according to the prototype of Bodhigaya temple.
In terms of architecture and location, Mahabodhi in Bagan is completely different from the other Buddhist temples: it is not located in the Bagan fields but in the imperial city or the citadel, next to the palace of the kings. This citadel is a large area which was surrounded by a high and thick brick walls, like Hue Forbidden City in Vietnam.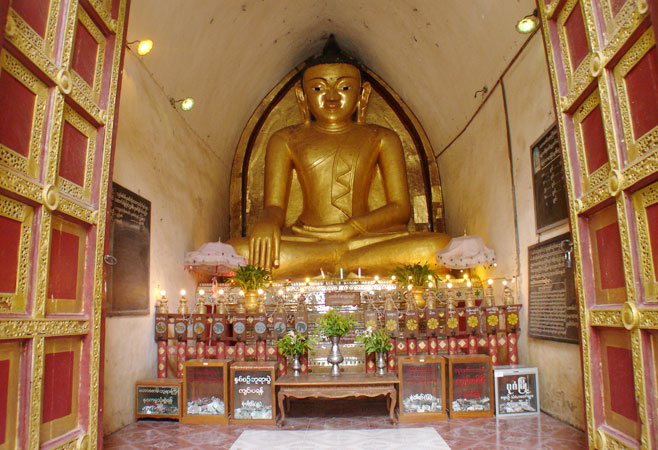 Currently, the walls had collapsed, leaving only several mounds, but with the last remnants of the wall at the Thiraba gate, we can imagine the dimension of this massive citadel.
Mahabodhi in Bagan has two floors, one podium and one-story tower with 42.6 meters as the total height. Inside the podium, there is a wide space to worship Buddha, but unlike all the remaining temples, this shrine has a gilded door and is locked with a steel padlock created only for the Queen Victoria of England. Around the temple, there are many small niches; each niche has a Buddha statue with the total of 465 Buddha statues in various forms…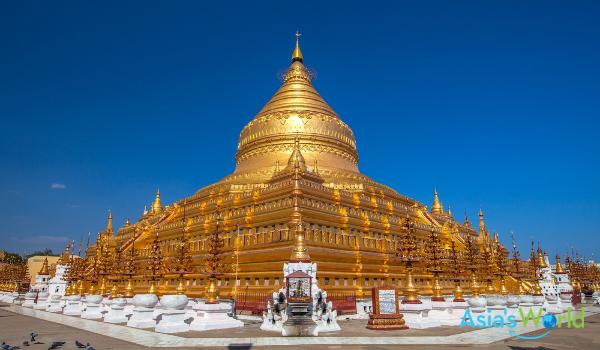 Like the Mahabodhi temple, the Shwedagon golden pagoda is also an 'exception' in Bagan because this pagoda is covered by gold from the foot to the top. So it looks like the famous Shwedagon golden temple in Yangon or the capital of Myanmar. At night, headlights reflected from the temple illuminate a region. The Shwezigon pagoda is not located in the ancient city as Mahabodhi, but near the Nyang-U bus station of Bagan. If all other temples were devastated, the Shwezigon temple is completely intact, although it was built in 1102, under the reign of Kings Anawrahta and Kyansittha.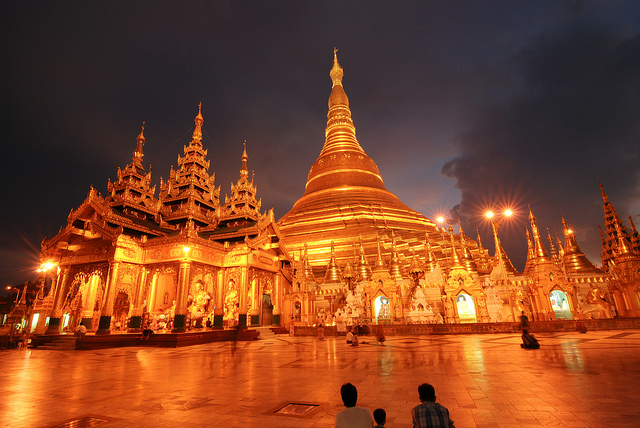 Today, the Shwedagon temple is a large complex with dozens of hectares surrounded by high walls. In the center of the complex, there is huge golden shrine, surrounded by dozens of smaller temples with many large rooms reserved to Buddhist pilgrims, the preparation of offerings…
You can visit: http://www.ethnies-mekong.com for more detailed information about Bagan to prepare from you home the travel in Myanmar.