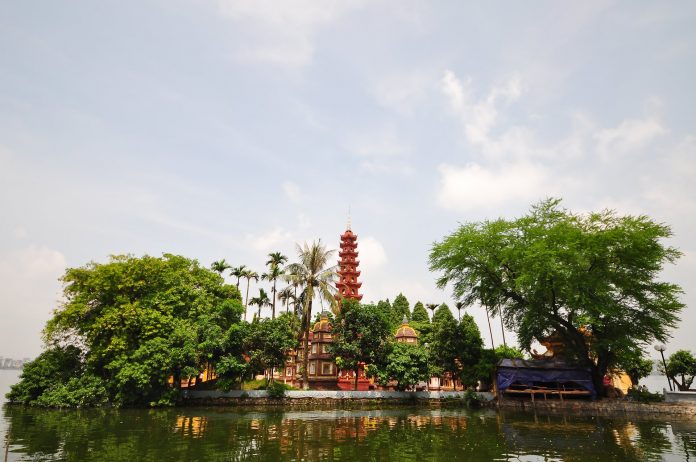 Tran Quoc Pagoda is located on an island of the Westlake which is the biggest of Hanoi or the capital of Vietnam. Tran Quoc Pagoda has a history of 1500 years which is considered as the oldest in Thang Long – Hanoi.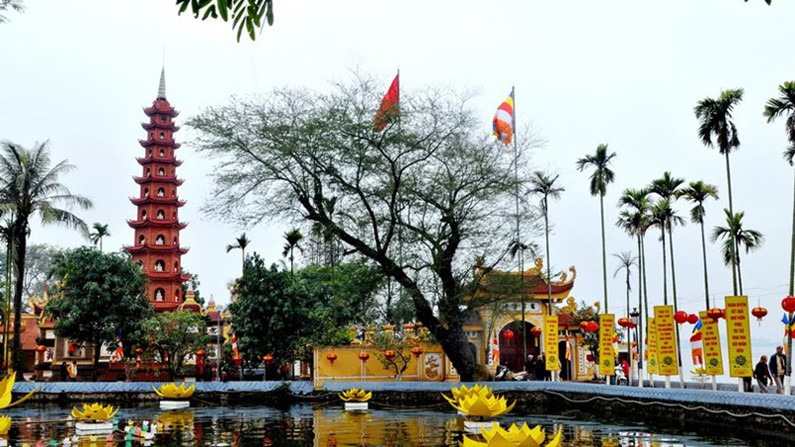 The architecture of Tran Quoc is harmonious combination between majestic, tranquil and ancient landscapes with the elegance of a vast lake. Tran Quoc Pagoda is the Buddhism center in Hanoi from the Ly dynasty (11th century) and Tran dynasty (from 13th century). With the value of the history and architecture, Tran Quoc Pagoda is famous sacred place of Buddhism, attracting a lot of Buddhist followers and tourists from all over the world.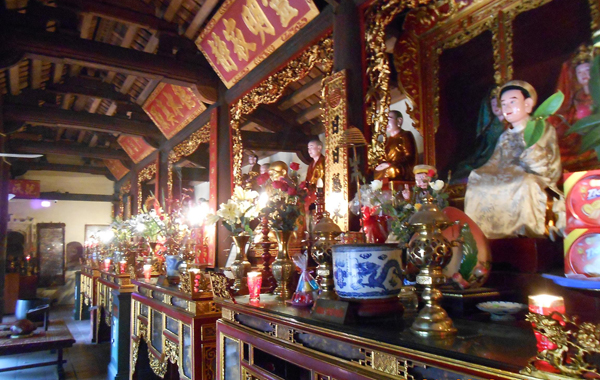 According to the dictionary of cultural relics in Vietnam (Hanoi, 1993), the former Tran Quoc Pagoda was originally the Khai Quoc Pagoda, built from the Tien Ly dynasty (Ly Nam De, 541-547) in Y Hoa village, near the banks of the Red River. In 1615, the pagoda was moved into place today.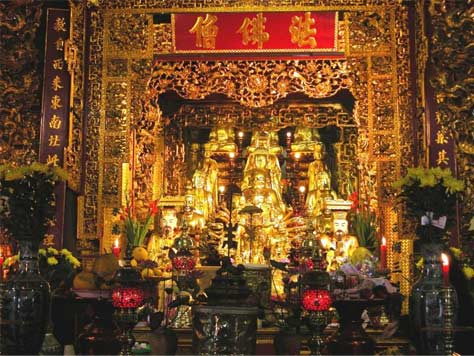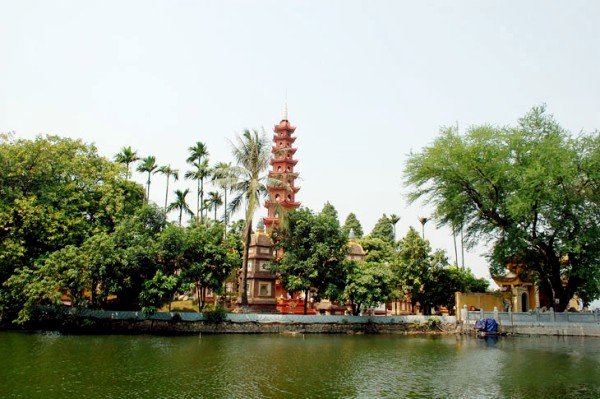 Tran Quoc Pagoda is located on an island of the biggest freshwater lake in Hanoi. There is a 9 floors lotus stupa which was built in 1998. The 11-story stupa has 15m high. Each floor has 6 doorways, in each door, there is a statue of Buddha Amitabha in precious stone. The top of stupa is also made of precious stones. This stupa was built in front of a huge bodhi tree donated by the Indian president when he visited Hanoi in 1959. With its values, Tran Quoc Pagoda in Hanoi was recognized as National Historic Cultural Heritage in 1989.
Ethnies Mekong Travel
Email: [email protected]
Telephone: 0084 982 049 409
Skype: long.guideduvietnam
Website: www.ethnies-mekong.com
Add: 57/13 Mieu Nha 01, Tay Mo, Tu Liem, Ha Noi, Vietnam