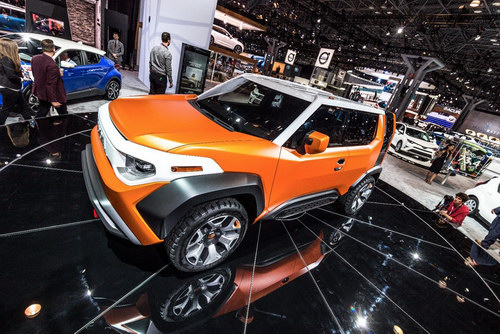 Toyota FT-4X, the latest concept car of Toyota shows the vision of the next generation of C-HR, even the FJ Cruiser …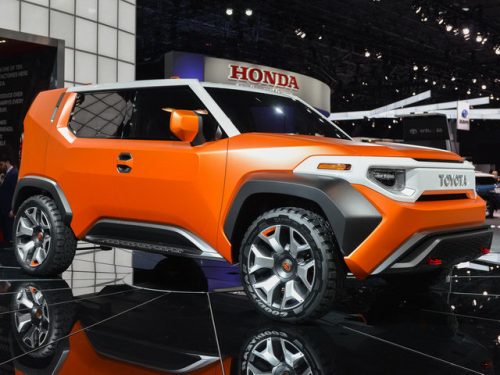 Toyota debuted the most cutting-edge car in the history of the company called FT-4X Concept. This car is designed with the aim of young people, expressing the idea of Toyota and is expected to go into actual production in the near future.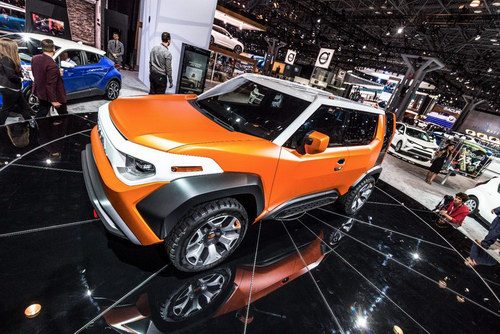 As a product of Calty Design Research Center in California, USA, FT-4X uses the Toyota New Global Architecture (TNGA) platform for C-class vehicles – currently used by Toyota for Camry and CH-R vehicles. . This car is about the size of CH-R; Specifically, the vehicle is 4,249 mm long, 1,821 mm wide and 1,623mm high.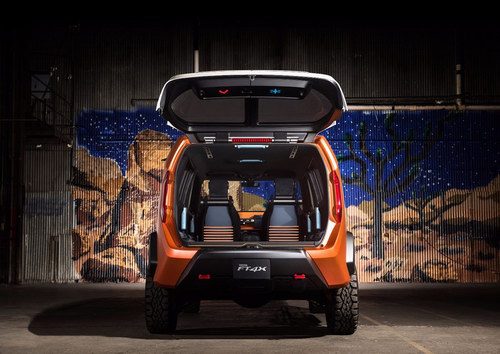 The concept is a nostalgic style, square box shape. In contrast to the brilliant orange paint, there are white details like grille, column A, roof and tail. The design of the FT-4X headlamps is slightly more modern and angular than the traditional circular headlights. Japanese car company called it a versatile hatchback.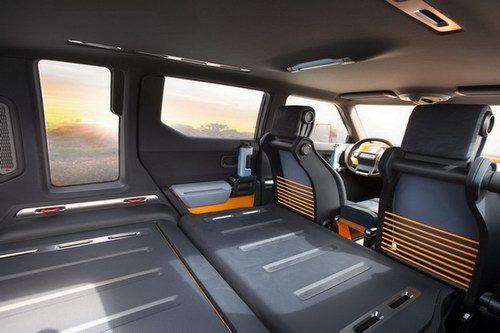 The highlight of the car design is that the luggage compartment door can be opened up, or split into 2 horizontal openings to match the circumstances. In addition, the central pedestal has a convenient sleeping bag for picnics. That is not to mention the window can be changed according to the wishes of users and GoPro camera integrated into the exterior mirror. The cabinets around the cabin and the detachable radio in the car are interesting gadgets of the FT-4X.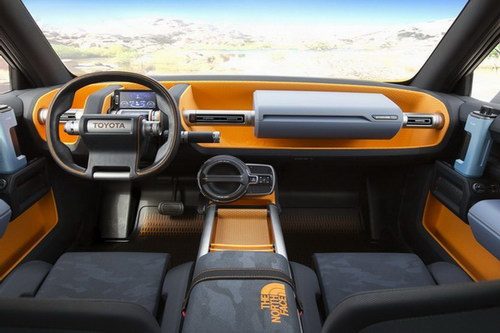 Because the FT-4X is only a concept car, Toyota does not mention the powertrain. The company introduced simply a car using a small petrol engine, combined with a gearbox CVT, but will be accompanied by 4-wheel drive AWD.
"As designers, we're investing deep thought into the emotional connection with our cars," said Calty President, Kevin Hunter. "The Toyota FT-4X is not simply a concept where style meets function; it is a thoughtful, charming and engaging experience that adds real pleasure and convenience to the journey. We focused on how a crossover vehicle can add fun and value to casual adventures both in and out of the city, thinking about how someone would use it, and what they would love to do with it."