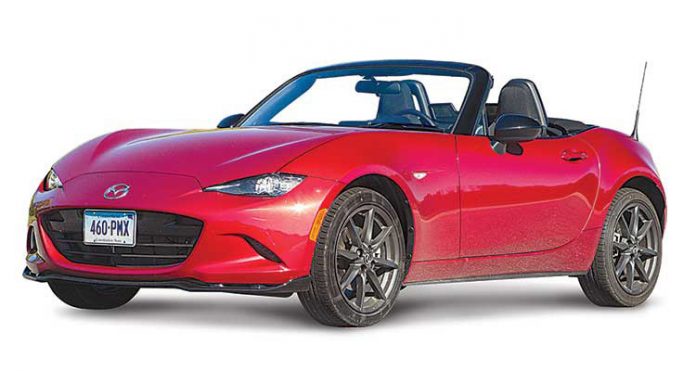 Chevrolet Cruze is rated highest in C sedan segment. Meanwhile, the Audi Q7 was voted the best luxury SUV by users.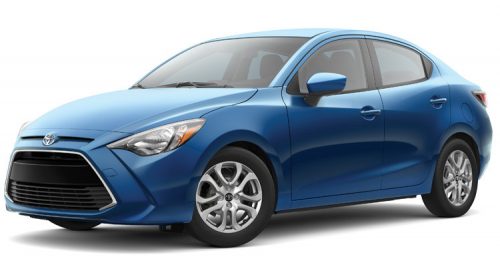 Class B sedan: The Yaris iA is a Class A sedan that is completely different from the Toyota Yaris hatchback in the same segment with a smooth 4-cylinder engine and 6-speed automatic transmission. Besides full-featured entertainment system, the Yaris iA is also equipped with a low-speed automatic emergency brake system. The Yaris iA is the most affordable sedan in the segment. Price: 17,570 USD. Fuel Consumption: 8.1 liters / 100 km. Score: 60.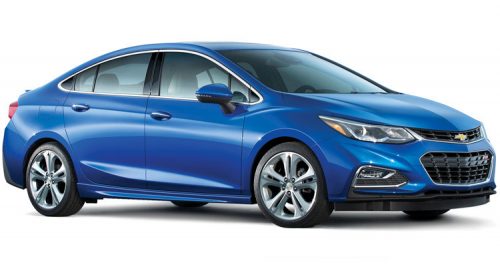 Class C Sedan: The Cruze is a sedan that delivers a smooth driving experience with plenty of space. The car features 4-cylinder turbocharged engine which is powerful but economical. Through tests, cruzers generally consume 9.4 liters per 100 kilometers on the street and 6 liters per 100 kilometers on the highway. There is no better result for such a diesel engine. Price: 23,145 USD. Score: 77. Fuel Consumption: 9.4 liters / 100 km.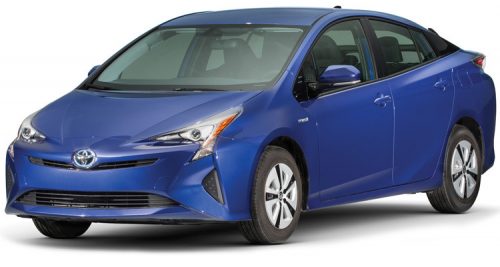 Small Hybrid Cars: The Toyota Prius is a pioneer for hybrid and has confirmed its fuel economy for all four generations. The fuel economy of the tests reached an astounding 5.4 liters per 100 kilometers – a record number of vehicles in the same segment. The Prius delivers great reliability with a complex hybrid engine. The Prius has recently improved in terms of design, reduced cabin noise, improved driving feel for better handling. The new Prius meets standard with more advanced safety features. Price: 27,233 USD. Score: 75. Fuel Consumption: 5.4 liters / 100 km.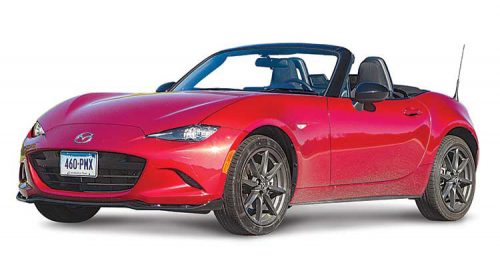 Sports car: The Mazda MX-5 Miata embodies the "pleasure behind steering wheel". The heart of the Mazda MX-5 Miata is a four-cylinder engine, rear-wheel drive, light weight. What is worth mentioning here is the extremely responsive feedback of the steering wheel. The modest power of the car is exploited to great effect with a manual shift box and short transmission ratio. Miata really comes alive on the winding roads, with fast reactions and balance that will delight the user. On top of that, it impresses with its capability of saving fuel. Because of the pleasures of driving and significant savings, Miata captivates millions of customers. Price: 29.905 USD. Score: 80. Fuel Consumption: 8.3 liters / 100 km.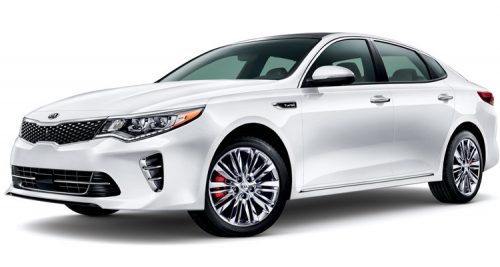 Class D: Passing Honda Accord and Toyota Camry, Kia Optima is highly rated in the mid-size sedan segment. This is a sedan for the family thanks to spacious space, good driving feeling, smooth transmission system. Large disc brakes on all four wheels provide short stopping distance. It offers easy features to use and spacious back seat. Optima is a car that has all the advantages of price, style is often found on expensive cars. Price: 25,860 USD. Score: 86. Fuel Consumption: 10.1 liters / 100 km.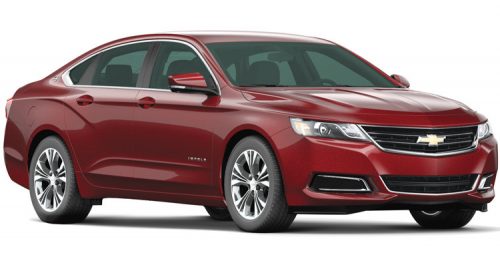 Large Sedan: The Chevrolet Impala continues to dominate the large sedan segment. Spacious couches help you sit comfortably. Despite its size, Impala are easy to controls and safe to handle. Smuggled cars behave like luxury sedans. The rear seat is spacious enough for three adults, a large trunk that can hold all the family's luggage easily. Price: 39,110 USD. Score: 91. Fuel Consumption: 12.8 liters / 100 km.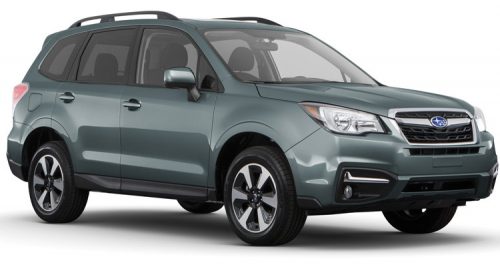 Small SUV: Subaru Forester sets the standard for small SUVs. The highlights of the car are large space, good ability to save fuel, high reliability. The large windows and a frame box optimize the space for the user. Performance in line with the standard 4-cylinder 2.5L engine. Finally, safety technologies such as emergency alerts, emergency brake assist systems are all over, except for the low-end models. Price: 27,145 USD. Score: 85. Fuel Consumption: 10.9 liters / 100 km.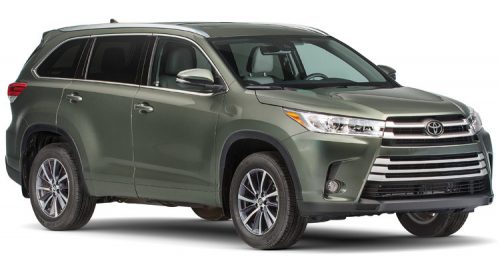 Mid-size SUV: In this competitive segment, no one can outperform the Toyota Highlander. The car is suitable for customers looking for family-friendly features, the ability to grip the road in all weather and wide space for goods. Thanks to its good performance, fuel efficiency and long-term reliability, the Highlander is a really attractive car. The 2017 adds a dynamic 25-horsepower V6, 2-speed gearbox, and advanced safety equipment. Price: 41,169 USD. Score: 84. Consumption: 14.1 liters / 100 km.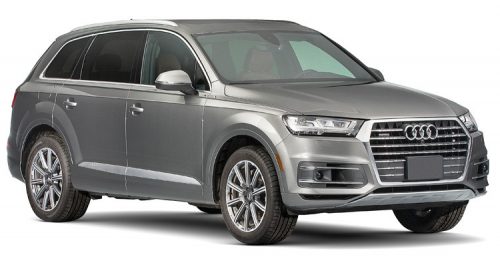 Luxury SUV: Audi Q7 is the 7 seat car received the highest rating from customers. With its splendor, it's more like a luxury sedan than an SUV. The interior is discreet, graceful, elegant decorations, soft seating with long trips. The entertainment information system connects easily to phones, audio and other functions. Despite its large size, the Q7 remains lightweight, with excellent stability and excellent braking performance. Of course, it's expensive, but it's worth it. Price: 68.695 USD. Score: 96. Consumption: 14.1 liters / 100 km.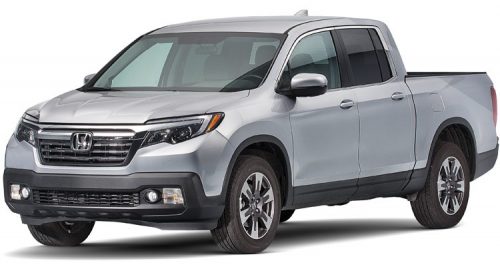 Small Pickup: Honda Ridgeline is a subtle, flexible pickup truck. The Riggeline goes like a sedan. Ridgeline is not the vehicle with the strongest traction or ability to cross terrain. This car is dominated by other benefits. Many consumers dream of having a big, rugged car, but Riggeline is loved for the subtlety that ordinary pickups cannot have. Price: 36,480 USD. Score: 80. Fuel Consumption: 14.1 liters / 100 km.