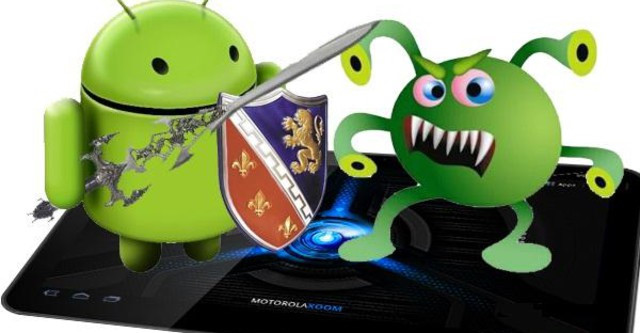 Mobile devices often contain sensitive information such as messages, videos, pictures, etc., and are prone to leak. Here are tips to help users improve their security.
Upgrading system software: Users should update their system software regularly to fix security vulnerabilities as well as any outstanding bugs on the device. Encourage updates via OTA (Over the Air).
No jailbreak (iOS) and root (Android): Devices jailbroken and root are safe, easy to penetrate malicious code. Therefore, manufacturers often advise users not to interfere too deeply with system software to minimize security risks.
Do not install strange apps: Many Android or iOS users install software outside the official source (CH Play and App Store). However, this action will provide the opportunity for viruses, malware and countless other malicious code can thereby destroy and steal information on the device.
Use security programs: Software such as Norton Mobile Security, McAfee WaveSecure, and Kaspersky Mobile Security will make your device safer and less likely to steal information.
Do Not Login Unencrypted Wi-Fi: Logging in to unencrypted public Wi-Fi (cafes, eateries) increases the risk of information on the device being stolen. Users should minimize their use.
Improve password, PIN code:Passwords or PIN too easy to remember such as password, 1234, date of birth will help bad guys easy to peek and steal information on the device. Moreover, users should not set the same password for mobile devices and other accounts.
Email and phishing sites: Users must be careful when receiving strange files attached to email and have to think before considering hitting a link on the web to avoid stealing information from bad guys.
Private chat mode: Use instant messenger Facebook Messenger (instant messenger) or self-destructive Snapchat message to keep private messages and personal information private.
Set up two-layer security: The first level password is easy to steal and change. So important accounts such as email, iCloud, need to be set up with two layers of security to increase security, ease of recovery and change when lost.
Passcode: This feature is provided by Apple for iOS devices are used by many people because of the convenience and safety is quite high. Encourage the use of 6-character passcode instead of 4 characters as before to enhance the security of sensitive information.
By: Anna Lee