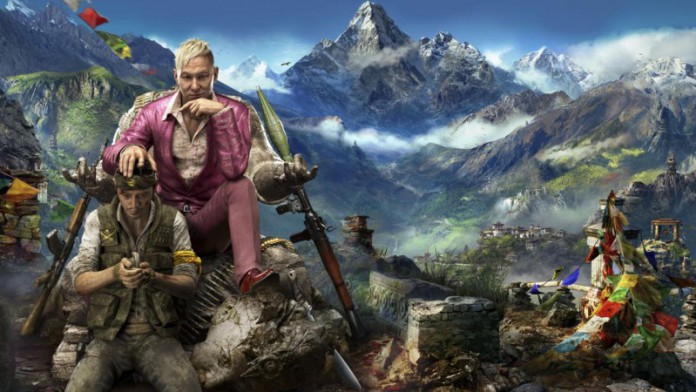 The PlayStation Blog has unveiled the weekly sales for the PlayStation 4, PlayStation 3, Vita, and PSP. There's a number of sales and price changes for anyone owning a PlayStation console or handheld.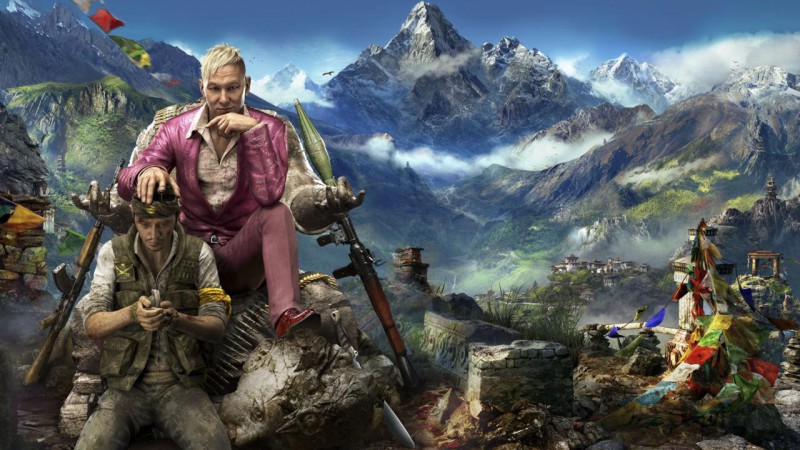 The PS4 sees Tomb Raider: Definitive Edition ($7.50), Sleeping Dogs: Definitive Edition ($10), and Far Cry 4 ($19.80) discounted this week. If you're a PlayStation Plus member, you get additional deals on games like Just Cause 3 ($44.99), Rock Band 4 ($41.99), and Rainbow Six Siege – Gold Edition ($67.49).
The PS3, Vita, and PSP get sales on Final Fantasy games such as Final Fantasy X / X-2 HD Remaster Bundle ($15), Final Fantasy Tactics: War of the Lions ($5), and a number of PlayStation One classics.
Several price changes have also been made on games like Batman: Arkham Knight ($39.99), Dying Light ($29.99), and Middle-earth: Shadow of Mordor ($19.99).
You can check out all of the sales listed below:
Sales
| Platform | Product Name | Sale Price | Original Price |
| --- | --- | --- | --- |
| PS4 | Assassin's Creed Syndicate – Helix Credit Extra-Large Pack | $25.00 | $49.99 |
| PS4 | Assassin's Creed Syndicate – Helix Credit Large Pack | $17.99 | $29.99 |
| PS4 | Assassin's Creed Syndicate – Helix Credit Medium Pack | $14.99 | $19.99 |
| PS4 | Back To Bed Game & Dynamic Theme Bundle | $11.24 | $14.99 |
| PS4 | Dead Or Alive 5 Last Round – Core Fighters 30 Character Set | $28.04 | $50.99 |
| PS4 | Dead Or Alive 5 Last Round – Season Pass 1 | $55.79 | $92.99 |
| PS4 | Dead Or Alive 5 Last Round Story Mode | $8.95 | $13.99 |
| PS4 | Far Cry 4 | $19.80 | $59.99 |
| PS4 | Far Cry 4 Gold Edition | $27.00 | $89.99 |
| PS4 | Far Cry 4 Season Pass | $15.00 | $29.99 |
| PS4 | Far Cry 4: Valley Of The Yetis (Free with Season Pass) | $7.50 | $14.99 |
| PS4 | Final Fantasy XIV: A Realm Reborn: Collectors Edition (bundle) | $20.00 | $39.99 |
| PS4 | Final Fantasy XIV: A Realm Reborn: Standard Edition Bundle | $10.00 | $19.99 |
| PS4 | Minutes (Cross-Buy) | $5.59 | $7.99 |
| PS4 | Murdered: Soul Suspect | $7.50 | $29.99 |
| PS4 | Sleeping Dogs: Definitive Edition | $10.00 | $39.99 |
| PS4 | Thief – Digital Bundle | $7.50 | $29.99 |
| PS4 | Tomb Raider: Definitive Edition | $7.50 | $29.99 |
| PS4 | Whispering Willows (Game and PS4 Theme) (Cross-Buy) | $9.36 | $12.49 |
| PS3 | Ace Combat Infinity Stocked Fuel (10 Units + 1 Free Unit) | $7.55 | $8.99 |
| PS3 | Ace Combat Infinity Stocked Fuel (50 Units + 10 Free Units) | $35.99 | $44.99 |
| PS3 | Crystal Defenders | $5.00 | $9.99 |
| PS3 | Dead Or Alive 5 Last Round – Story Mode | $8.99 | $14.99 |
| PS3 | Drakengard 3 | $20.00 | $39.99 |
| PS3 | Far Cry 2 Ultimate Edition | $5.25 | $20.99 |
| PS3 | Far Cry 3 | $10.00 | $19.99 |
| PS3 | Far Cry 3: Blood Dragon | $3.75 | $14.99 |
| PS3 | Far Cry 3: Far Cry 3 Ultimate Edition | $12.50 | $24.99 |
| PS3 | Far Cry 4 | $19.80 | $59.99 |
| PS3 | Far Cry 4 Gold Edition | $27.00 | $89.99 |
| PS3 | Far Cry 4 Season Pass | $15.00 | $29.99 |
| PS3 | Far Cry 4: Valley Of The Yetis (Free with Season Pass) | $7.50 | $14.99 |
| PS3 | Far Cry Classic | $2.50 | $9.99 |
| PS3 | Final Fantasy IX (PSOne Classic) | $5.00 | $9.99 |
| PS3 | Final Fantasy Origins (PSOne Classic) | $5.00 | $9.99 |
| PS3 | Final Fantasy V (PSOne Classic) | $5.00 | $9.99 |
| PS3 | Final Fantasy VI (PSOne Classic) | $5.00 | $9.99 |
| PS3 | Final Fantasy VII (PSOne Classic) | $5.00 | $9.99 |
| PS3 | Final Fantasy VIII (PSOne Classic) | $5.00 | $9.99 |
| PS3 | Final Fantasy X/X-2 HD Remaster Digital | $15.00 | $29.99 |
| PS3 | Final Fantasy XIII-2 | $10.00 | $19.99 |
| PS3 | Front Mission 3 (PSOne Classic) | $3.00 | $5.99 |
| PS3 | Legend Of Mana (PSOne Classic) | $3.00 | $5.99 |
| PS3 | Lightning Returns: Final Fantasy XIII | $15.00 | $29.99 |
| PS3 | Lord Of Arcana | $10.00 | $19.99 |
| PS3 | Parasite Eve II (PSOne Classic) | $3.00 | $5.99 |
| PS3 | Space Invaders Infinity Gene | $5.00 | $9.99 |
| PS3 | Vagrant Story (PSOne Classic) | $3.00 | $5.99 |
| PS Vita | Final Fantasy X/X-2 HD Remaster Bundle | $15.00 | $29.99 |
| PS Vita | Minutes (Cross-Buy) | $5.59 | $7.99 |
| PS Vita | Whispering Willows (Game and PS4 Theme) (Cross-Buy) | $9.37 | $12.49 |
| PSP | Crystal Defenders | $5.00 | $9.99 |
| PSP | Dissidia Duodecim Final Fantasy | $10.00 | $19.99 |
| PSP | Dissidia Final Fantasy | $10.00 | $19.99 |
| PSP | Final Fantasy III | $10.00 | $19.99 |
| PSP | Final Fantasy IV: The Complete Collection | $10.00 | $19.99 |
| PSP | Final Fantasy Tactics: The War Of The Lions | $5.00 | $9.99 |
| PSP | Shin Megami Tensei: Persona | $14.99 | $19.99 |
| PSP | Shin Megami Tensei: Persona 2: Innocent Sin | $14.99 | $19.99 |
| PSP | Shin Megami Tensei: Persona 3 Portable | $14.99 | $19.99 |
| PSP | Tactics Ogre: Let Us Cling Together | $10.00 | $19.99 |
| PSP | The 3rd Birthday | $10.00 | $19.99 |
PlayStation Plus Sales
| Platform | Product Name | Sale Price | Original Price |
| --- | --- | --- | --- |
| PS4 | Air Conflicts: Pacific Carriers | $27.99 | $39.99 |
| PS4 | Back To Bed Game & Dynamic Theme Bundle | $9.74 | $14.99 |
| PS4 | Dariusburst Chronicle Saviours | $41.99 | $59.99 |
| PS4 | Disgaea 5: Alliance Of Vengeance | $41.99 | $59.99 |
| PS4 | Dragon Quest Heroes: The World Tree's Woe And The Blight Below | $41.99 | $59.99 |
| PS4 | Grand Ages: Medieval | $41.99 | $59.99 |
| PS4 | Jumpjet Rex Dynamic Theme | $2.00 | $3.99 |
| PS4 | Just Cause 3 | $44.99 | $59.99 |
| PS4 | Just Cause 3 XL Edition | $63.37 | $84.49 |
| PS4 | Kung Fu Panda: Showdown Of Legendary Legends | $39.99 | $49.99 |
| PS4 | Minutes (Cross-Buy) | $3.99 | $7.99 |
| PS4 | Rock Band 4 | $41.99 | $59.99 |
| PS4 | Tom Clancy's Rainbow Six Siege Gold Edition | $67.49 | $89.99 |
| PS4 | Wasteland 2: Director's Cut | $27.99 | $39.99 |
| PS4 | Whispering Willows (Game and PS4 Theme) (Cross-Buy) | $8.12 | $12.49 |
| PS4 | WRC 5 FIA World Rally Championship | $34.99 | $49.99 |
| PS3 | Kung Fu Panda: Showdown Of Legendary Legends | $31.99 | $39.99 |
| PS3 | WRC 5 FIA World Rally Championship | $27.99 | $39.99 |
| PS Vita | Corpse Party: Blood Drive | $27.99 | $39.99 |
| PS Vita | Danganronpa Another Episode: Ultra Despair Girls | $27.99 | $39.99 |
| PS Vita | Dariusburst Chronicle Saviours | $27.99 | $39.99 |
| PS Vita | Dynasty Warriors 8 Empires | $31.99 | $39.99 |
| PS Vita | Minutes (Cross-Buy) | $3.99 | $7.99 |
| PS Vita | Superbeat Xonic | $27.99 | $39.99 |
| PS Vita | Whispering Willows (Game and PS4 Theme) (Cross-Buy) | $8.11 | $12.49 |
| PS Vita | WRC 5 FIA World Rally Championship | $20.99 | $29.99 |
Price Changes
| Platform | Title | New Price | Original Price |
| --- | --- | --- | --- |
| PS4 | Batman Arkham Knight | $39.99 | $49.99 |
| PS4 | Batman: Arkham Knight Season Pass | $29.99 | $39.99 |
| PS4 | Batman: Arkham Knight Premium Edition | $69.99 | $89.99 |
| PS4 | Dying Light | $29.99 | $49.99 |
| PS4 | Mad Max | $49.99 | $59.99 |
| PS4 | Middle-Earth: Shadow Of Mordor | $19.99 | $29.99 |
| PS4 | Middle-Earth: Shadow Of Mordor – Game Of The Year Edition | $29.99 | $39.99 |
| PS4 | WRC 5 FIA World Rally Championship – Concept Car Esports Edition | $2.99 | $7.99 |
| PS3 | Steinsgate | $24.99 | $39.99 |
| PS Vita | Steinsgate | $29.99 | $39.99 |