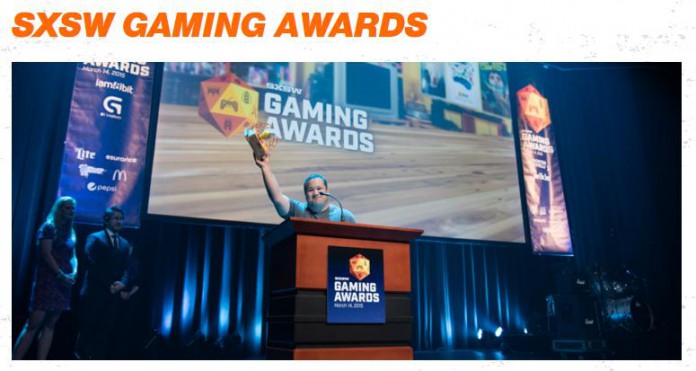 The Witcher 3: Wild Hunt won GameSpot's Game of the Year for 2015 and People's Choice Award. And now, it's up for another. This time, it's at the SXSW Gaming Awards alongside Bloodborne, Fallout 4, Metal Gear Solid V: The Phantom Pain, and Undertale.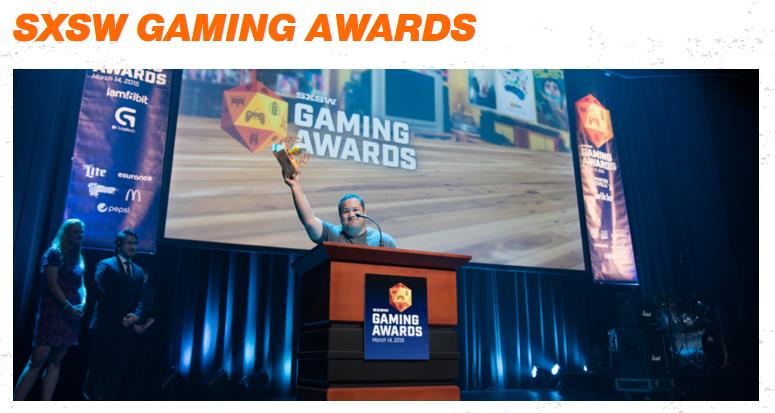 The 2016 SXSW Gaming Awards finalists have been announced and some of the awards available include Most Valuable Esports Team, Most Fulfilling Crowdfunded Game, and the Tabletop Game of the Year. There are also more traditional categories like Excellence in Gameplay, Excellence in Art, and Excellence in Multiplayer.
The event will take place in Austin, Texas on March 19. It will be hosted by esports host Rachel "Seltzer" Quirico and YouTuber Sean "Jacksepticeye" William McLoughlin.
Here is the full list of awards. For more, including each award's description, you can visit SXSW's website:
Game of the Year
Bloodborne – Sony Computer Entertainment / From Software
Fallout 4 – Bethesda Softworks / Bethesda Game Studios
Metal Gear Solid V: The Phantom Pain – Konami / Kojima Productions
The Witcher 3: Wild Hunt – CD Projekt / CD Projekt RED
Undertale – Toby Fox / Toby Fox
Tabletop Game of the Year
Above and Below – Red Raven Games
Blood Rage – CoolMiniOrNot
Codenames – Czech Games
Lanterns: The Harvest Festival – Renegade Game Studios
Pandemic Legacy – Z-Man Games
Mobile Game of the Year
Downwell – Devolver Digital / Moppin
Fallout Shelter- Bethesda Softworks / Bethesda Game Studios
Her Story – Sam Barlow / Sam Barlow
Lara Croft GO – Square Enix / Square Enix Montreal
SteamWorld Heist – Image and Form International AB / Image and Form International AB
Excellence in Gameplay
Bloodborne – Sony Computer Entertainment / FromSoftware
Metal Gear Solid V: The Phantom Pain – Konami / Kojima Productions
Rocket League – Psyonix / Psyonix
The Witcher 3: Wild Hunt – CD Projekt / CD Projekt RED
Undertale – Toby Fox / Toby Fox
Excellence in Art
Assassin's Creed Syndicate – Ubisoft / Ubisoft Quebec
Bloodborne – Sony Computer Entertainment / FromSoftware
Ori & the Blind Forest – Microsoft Studios / Moon Studios
The Witcher 3: Wild Hunt – CD Projekt / CD Projekt RED
Yoshi's Woolly World – Nintendo / Good-Feel
Excellence in Animation
Assassin's Creed Syndicate – Ubisoft / Ubisoft Quebec
Batman: Arkham Knight – Warner Bros. Interactive Entertainment / Rocksteady Studios
Ori & the Blind Forest – Microsoft Studios / Moon Studios
Rise of the Tomb Raider – Square Enix / Crystal Dynamics
The Order: 1886 – Sony Computer Entertainment / Ready at Dawn
Excellence in Technical Achievement
Fallout 4 – Bethesda Softworks / Bethesda Game Studios
Just Cause 3 – Square Enix / Avalanche Studios
Metal Gear Solid V: The Phantom Pain – Konami / Kojima Productions
The Witcher 3: Wild Hunt – CD Projekt / CD Projekt RED
Until Dawn – Sony Computer Entertainment / Supermassive Games
Excellence in Visual Achievement
Everybody's Gone to the Rapture – Sony Computer Entertainment / The Chinese Room
Rise of the Tomb Raider – Square Enix / Crystal Dynamics
Star Wars Battlefront – Electronic Arts / EA DICE
The Order: 1886 – Sony Computer Entertainment / Ready at Dawn
The Witcher 3: Wild Hunt – CD Projekt / CD Projekt RED
Excellence in Narrative
Her Story – Sam Barlow / Sam Barlow
Life Is Strange – Square Enix / Dontnod Entertainment
SOMA – Frictional Games / Frictional Games
Tales from the Borderlands – Telltale Games / Telltale Games
The Witcher 3: Wild Hunt – CD Projekt / CD Projekt RED
Excellence in Design
Bloodborne – Sony Computer Entertainment / FromSoftware
Fallout 4 – Bethesda Softworks / Bethesda Game Studios
Metal Gear Solid V: The Phantom Pain – Konami / Kojima Productions
Rocket League – Psyonix / Psyonix
Super Mario Maker – Nintendo / Nintendo
Excellence in SFX
Bloodborne – Sony Computer Entertainment / FromSoftware
Rise of the Tomb Raider – Square Enix / Crystal Dynamics
Star Wars Battlefront – Electronic Arts / EA DICE
The Order: 1886 – Sony Computer Entertainment / Ready at Dawn
Tom Clancy's Rainbow Six Siege – Ubisoft / Ubisoft Montreal
Excellence in Musical Score
Crypt of the NecroDancer – Klei Entertainment / Brace Yourself Games
Everybody's Gone to the Rapture – Sony Computer Entertainment / The Chinese Room
Metal Gear Solid V: The Phantom Pain – Konami / Kojima Productions
Ori & the Blind Forest – Microsoft Studios / Moon Studios
The Witcher 3: Wild Hunt – CD Projekt / CD Projekt RED
Excellence in Multiplayer
Call of Duty: Black Ops III – Activision / Treyarch
Halo 5: Guardians – Microsoft Studios / 343 Industries
Lovers in a Dangerous Spacetime – Asteroid Base / Asteroid Base
Rocket League – Psyonix / Psyonix
Splatoon – Nintendo / Nintendo
Excellence in Convergence
Batman: Arkham Knight – Warner Bros. Interactive Entertainment / Rocksteady Studios
Disney Infinity 3.0 Edition – Disney Interactive Studios / Avalanche Software
Guitar Hero Live – Activision – FreeStyle Games
Rock Band 4 – Mad Catz / Harmonix
Star Wars Battlefront – Electronic Arts / EA DICE
Most Enduring Character
Geralt – The Witcher 3: Wild Hunt
Hannah Smith – Her Story
Joker – Batman: Arkham Knight
Lara Croft – Rise of the Tomb Raider
Ori – Ori & the Blind Forest
Most Valuable Esports Team
Cloud9
Counter Logic
Evil Geniuses
Team Archon
Team EnVyUs
Most Entertaining Online Personality
Angry Joe – The Angry Joe Show
Greg Miller – Kinda Funny
Markiplier
PewDiePie
Tim Schafer – Double Fine Adventure Documentary Series
Most Fulfilling Crowdfunded Game
Broken Age – Double Fine Productions / Double Fine Productions
Kerbal Space Program – Squad / Squad
Kingdom Death: Monster – Kingdom Death
Pillars of Eternity – Paradox Interactive / Obsidian Entertainment
Undertale – Toby Fox / Toby Fox
Most Promising New Intellectual Property
Bloodborne – Sony Computer Entertainment / FromSoftware
Life Is Strange – Square Enix / Dontnod Entertainment
Ori & the Blind Forest – Microsoft Studios / Moon Studios
Splatoon – Nintendo / Nintendo
Undertale – Toby Fox / Toby Fox
Matthew Crump Cultural Innovation Award
Emily is Away – Kyle Seeley / Kyle Seeley
Everybody's Gone to the Rapture – The Chinese Room / Sony Computer Entertainment
Her Story – Sam Barlow / Sam Barlow
Life Is Strange – Square Enix / Dontnod Entertainment
Undertale – Toby Fox / Toby Fox