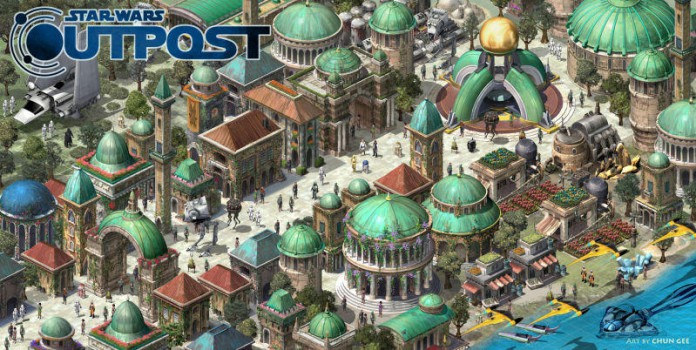 When Disney bought everything Star Wars and shut down LucasArts, it also spelled the end for Star Wars: 1313. However, prior to the studio's closure, it cancelled a game called Star Wars Outpost, and today we've learned more about what that game was supposed to be.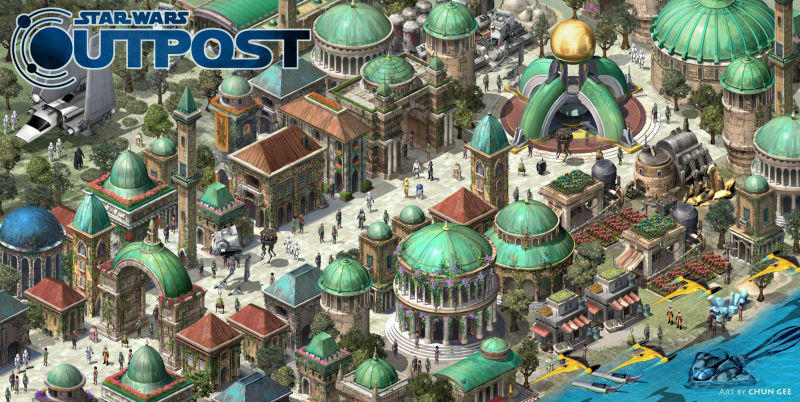 Kotaku posted an article today that revealed more details about the cancelled Star Wars game, Outpost, stemming from details provided by a tipster. Some new concept art features potential outposts in Naboo and Tatooine, a mock-up of the social aspects, and structures that one might have found in the final game.
The social mockup looks like something you might find in a Facebook game like FarmVille, but Kotaku's tipster insists that it was going to be a "very hardcore game." It was apparently inspired by games like EVE Online and Settlers of Catan.
The source told Kotaku that Star Wars Outpost would have consisted of managing outposts, trading resources, betraying other players, and siding with either the Rebels or the Empire. The game would be running in real-time like an MMO. And yes, there were going to be microtransactions, though the source says you wouldn't have been able to "pay to win."
You can go over to Kotaku to check out more images and details on the game.
This isn't the first Star Wars game that never saw the light of day. Star Wars: First Assault was a downloadable multiplayer shooter that got lost in the Disney acquisition. It was thought to be a lead-in to a new Battlefront game. New footage of First Assault gameplay was revealed last year.