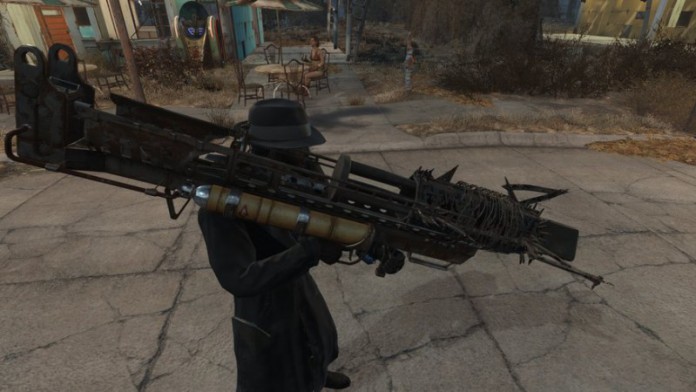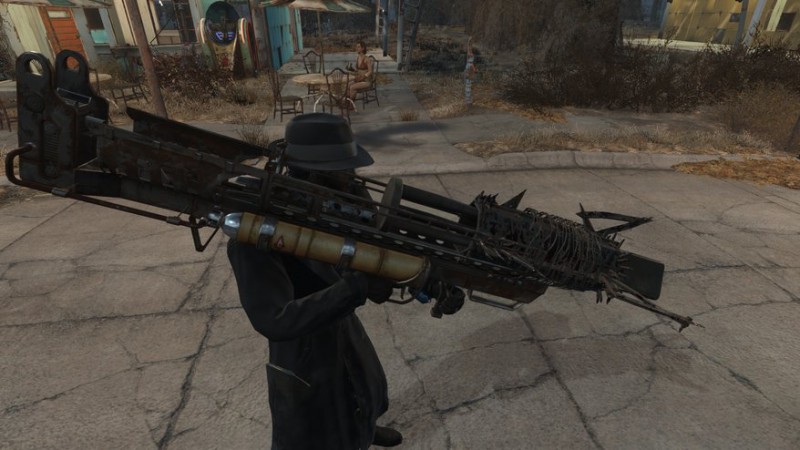 Official mod tools for Fallout 4 haven't arrived yet, but that hasn't stopped creative modders from reshaping Bethesda's latest RPG. Here are the best mods we've seen so far, and we'll be updating these pages as more mods arrive.
First, a few words of warning. Some of the utilities used to create these mods, like FO4edit and FalloutSnip, have been linked to corrupted saved games and crashes. Mods can also become disabled when the game receives official patches. In other other words, be very careful modding Fallout 4, and read all of the instructions on the mod pages carefully before installing.
Let's start with some settling and crafting mods, then move on to visual tweaks, gameplay enhancements, and finally tools and utilities. For more, check out our list of Fallout 4 console commands as well.
OCDecorator
Download link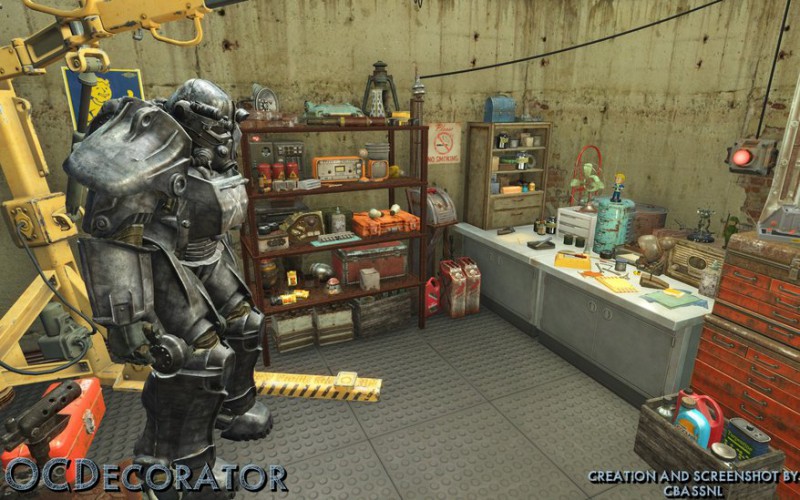 Decorating your settlement can be irksome, and even after carefully placing loot items on shelves or tables they can and probably will be knocked over later by some clumsy settler or companion (or you). This mod not only makes placement of items easier (loot items are now movable just like static objects when using the workshop menu), but lets you lock them in place so they can't be toppled. Perfect.
Robot Home Defence
Download link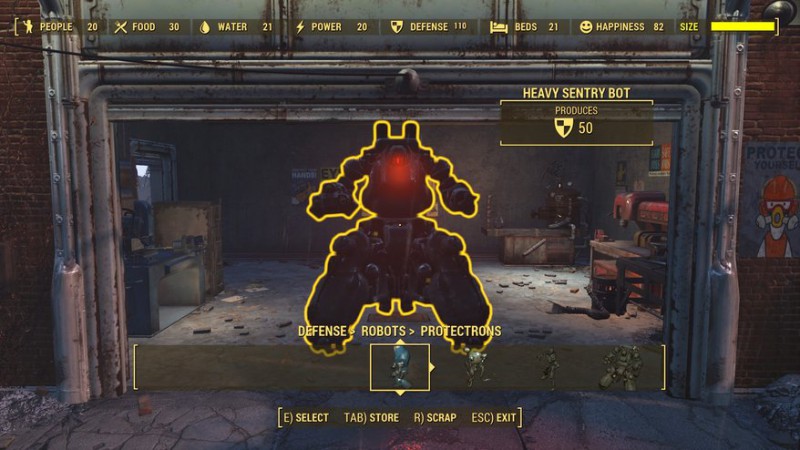 You can already craft turrets, guns, and generators, so why not build your own robots? With this mod and a few ranks in your Robotic Expert perk, now you can. Craft Protectrons, Securitrons, Assaultrons, and more to defend your settlements. They don't count toward your population cap, so you can build as many as you like, and you can even take them along on your adventures.
Spring Cleaning
Download link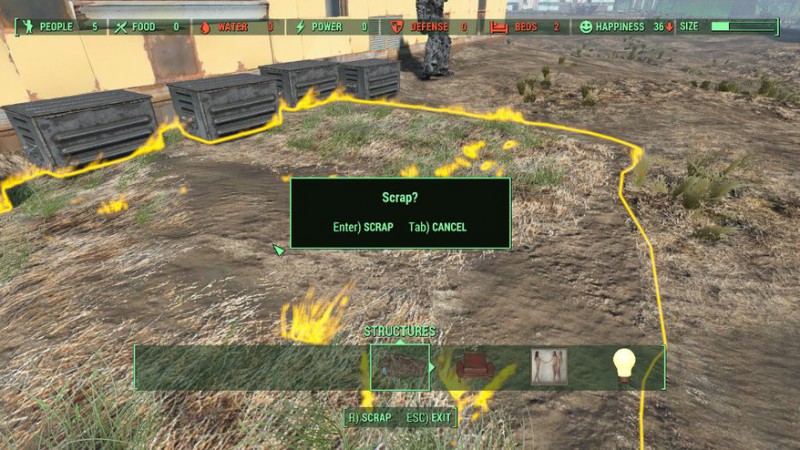 Even when you've scrapped every piece of junk in your settlement, it still pretty much looks like a dump, right? That's because there's all sorts of things you can't remove: mounds of dirt, piles of rubble, and weeds poking through concrete. Spring Cleaning makes all those eyesores removable, letting you really tidy up your town.
Any Mod Any Weapon
Download link
If you want to take wasteland warfare to a whole new level, this mod will let you build the weapon of your fever dreams. It allows you to put any weapon attachment on any weapon, so you can electrify a triple-barreled minigun, splice a Fat Man onto an alien laser pistol, or build just about any Frankenstein-esque weapon you can imagine. The video above by Tyrannicon shows you just a few of the possibilities.
Higher Settlement Budget
Download link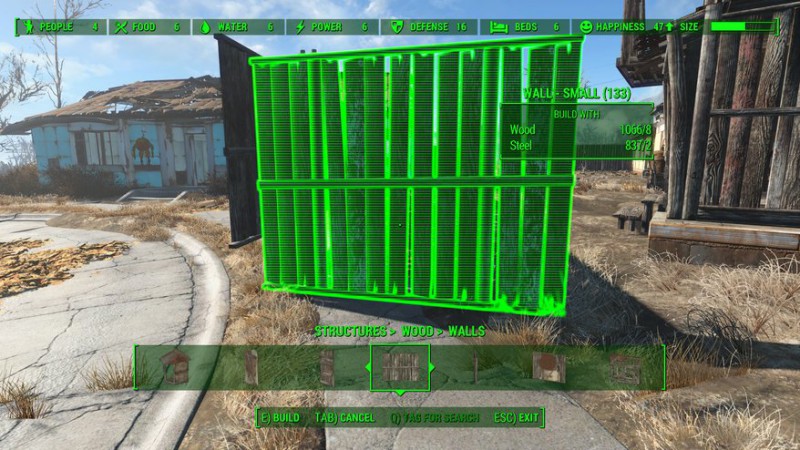 The size of your Fallout 4 settlements is pretty severely restricted: they can only get so big and use so many objects. That stinks, though, if you're building a big 'ol base and suddenly have to stop. The Higher Settlement Budget mod fixes this, though keep in mind adding more object may lessen performance or even crash your game.
Craftable Ammunition
Download link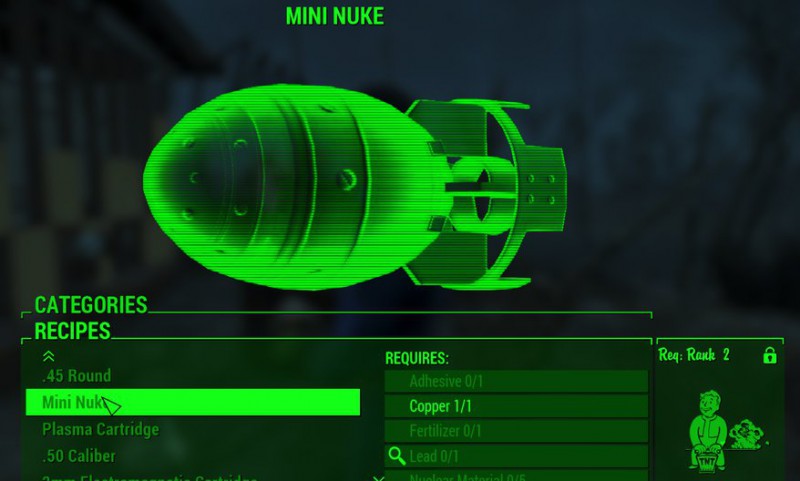 You can build a lot at your workstations, everything from weapon mods to medical items to grenades. Why not ammo? This mod lets you craft every single type of ammo in the game at your chemistry stations: shotgun shells, flares, mini nukes, flamer fuel, fusion cells… you name it, you can craft it (unless you're naming made-up ammo that doesn't exist, like moon-piercing tomato bullets). You'll still need higher level Gun Nut, Science, and Demolition perks to be able to craft the really powerful stuff.
Settlement Supplies Expanded
Download link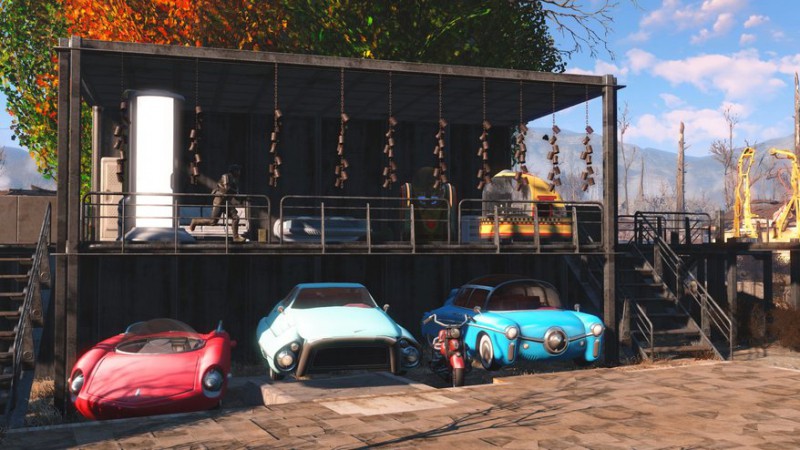 This mod was recently reworked (it originally used FalloutSnip) to lessen the chances of save corruption or crashes. It adds a ton of new items for inclusion in your settlements, like cars and military vehicles, furniture and decorations, and all sorts of other things that probably should have been available to builders in the first place.
Homemaker
Download link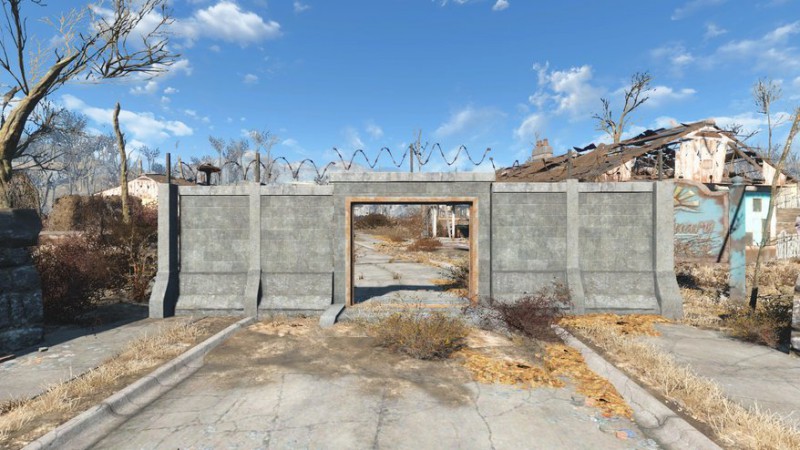 In the same vein, the Homemaker mod gives you more options for your settlements. It includes two new plantable crops, more walls and fences, 30 new types of lights, and new containers like ammo boxes and lockers. You can even use meat bags, if you like storing your extra supplies in bags of meat. Some do.
Armorsmith Extended
Download link
The hell with road leathers, why can't I strap pieces of armor on over my nice natty suit? In addition to being able to wear any outfit under your armor, you can also wear hats and helmets with gasmasks, you can add ballistic weaves to hats, and even craft new outfits altogether. This mod was created with FO4Edit.
Working Food Planters
Download Link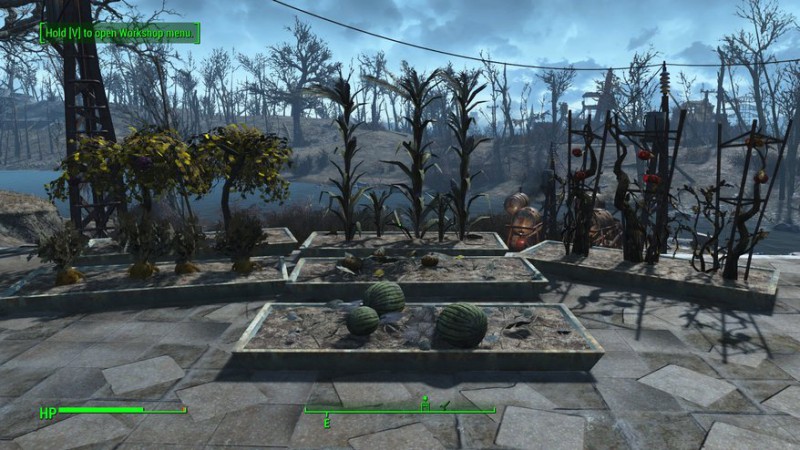 There's a settlement in Fallout 4 where you'll find robots tending to a garden. Unlike the other settlements, their crops aren't scattered on the ground but are organized nearly in planters. This mod lets you build planters in all of your other settlements, too. Your reaction to this is either "Uh, who cares?" or "Oh my gosh I absolutely, totally need this."
Place in Red
Download Link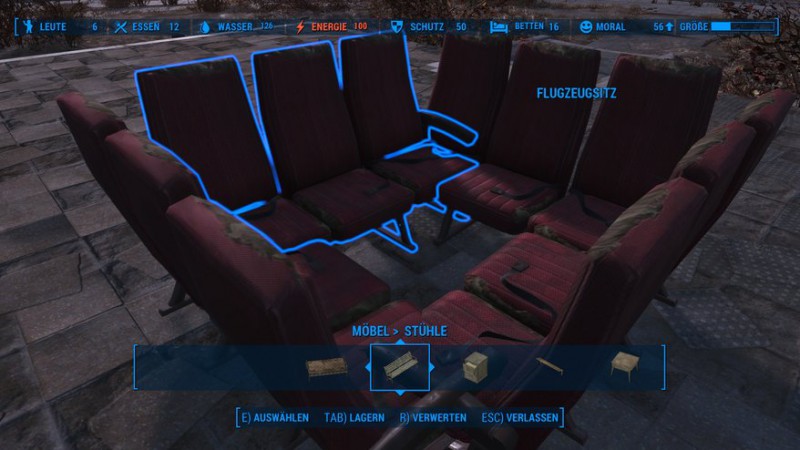 If you've been building settlements, you've no doubt been gnashing your teeth from time to time when pieces don't quite fit together. "Why don't junk fences snap together like walls?" you've howled into the uncaring sky. This should help! It lets you fudge the edges of things together, and instead of the red warning glow you'll be allowed to actually place them there. Note: this is not exactly a mod, but a file for Cheat Engine, which you'd need to download to get it to work.
Continue to the next page for some visual tweaks!
True Storms
Download link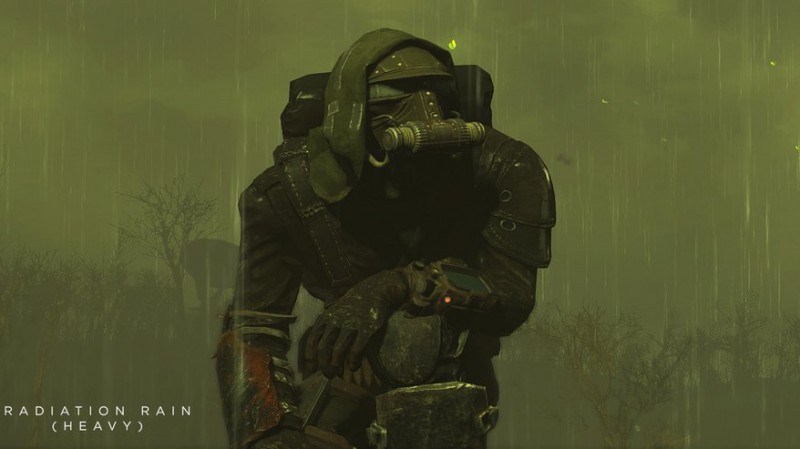 More intense rain, dust storms, sheet lightning, heavy fog, radioactive rain, new sounds both outdoors and indoors, and storms that last longer… this mod will enhance your game with more extreme weather. It even comes with a custom installer that lets you easily choose the options you want.
Improved Map with Visible Roads
Download link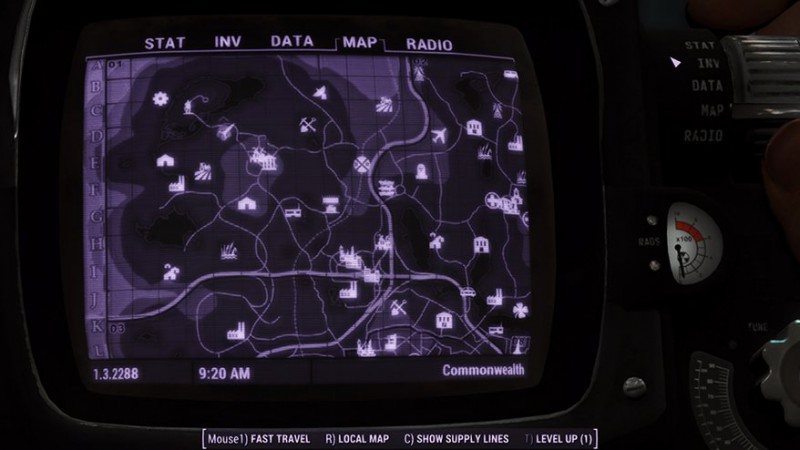 Let's face it: Fallout 4's Pip-Boy map kinda sucks. This mod makes the map actually useful, with clearly visible roads, train tracks, topography, distinct waterlines, better placement of map markers, optional numbered gridlines, and even the option to number regions. It also has three brightness settings to fine-tune your map-gazing.
FPS Dynamic Shadows
Download Link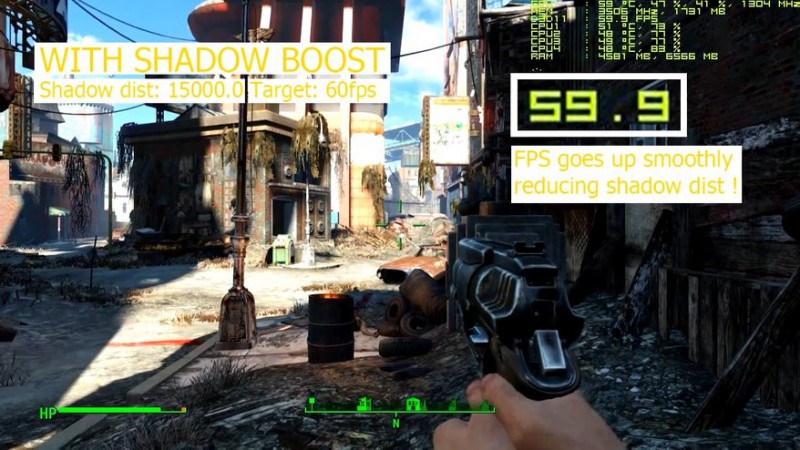 Predefined shadow rendering in Fallout 4 can cause performance loss, even on high-end machines, especially in areas with a high number of objects. Modder extraordinaire Alexander Blade whipped up this plugin to allow players to dynamically control shadow draw distance based on their desired FPS. There's a video demonstrating it here.
Stars Texture Overhaul
Download link
Stars have been upgraded from 1K to 4K resolution, making them brighter, crisper, and even giving them a bit of a glimmer when you're moving around the wasteland. You can choose from a few different versions of the mod, one which adds a few bigger and brighter stars, making the sky a little more interesting in the evenings. The same modder has also re-textured the moon.
Enhanced Wasteland Preset
Download link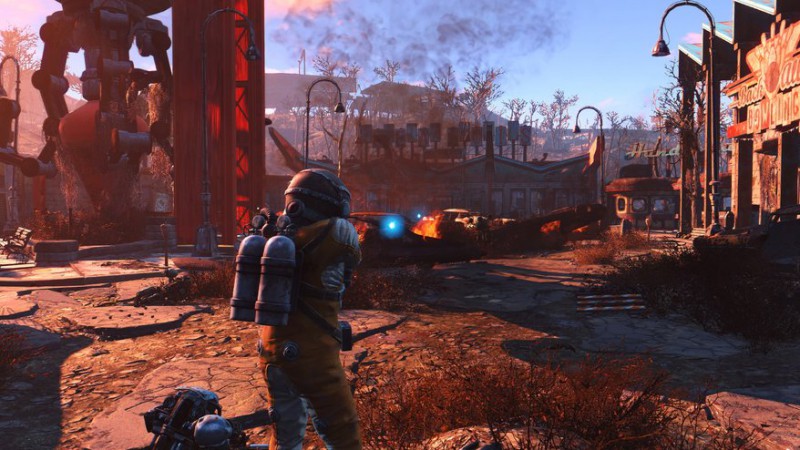 While the look of Fallout 4 is certainly more colorful and less greenish than Fallout 3 was, it's still a bit washed out. This ReShade/SweetFX preset brings more color an vibrancy to the surface. You can check out some before and after pictures here, which demonstrate that the changes aren't especially drastic but still make the colors pop quite a bit more.
Stalker Lighting
Download link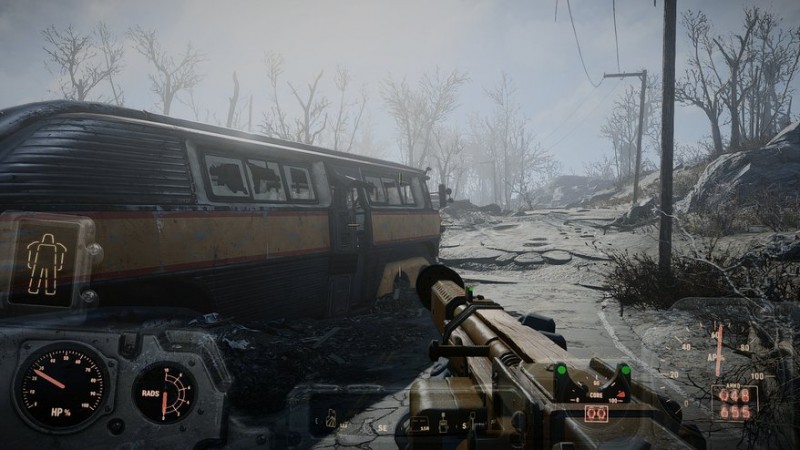 On the other hand, maybe you don't think the post-apocalypse should be quite so vibrant and colorful. Stalker Lighting bleeds away the colors, making the world look more harsh, more unforgiving, more bleak. It is the end of the world, after all. Now it'll actually look like it.
Vivid Landscapes
Download Link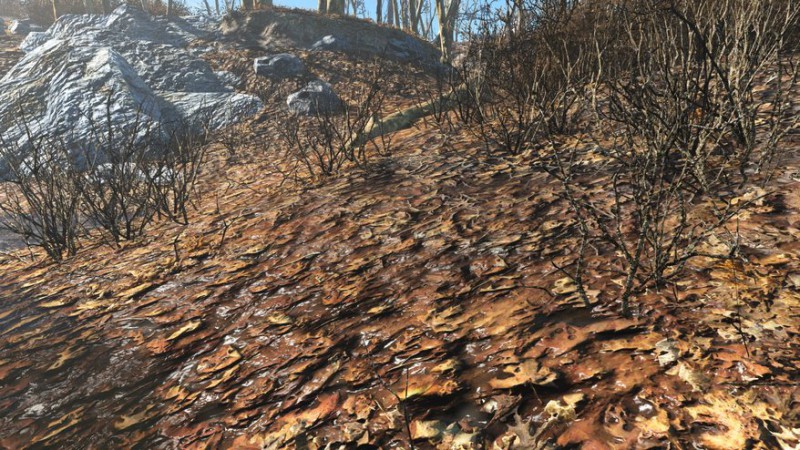 Close up, many of the textures in Fallout 4 aren't exactly breathtaking, which you've probably noticed if, like me, you carefully creep through the game instead of racing across it at top speed. A modder is working hard on increasing the detail of the landscape textures to make your jaunt through the wilderness a little lovelier.
Darker Nights
Download Link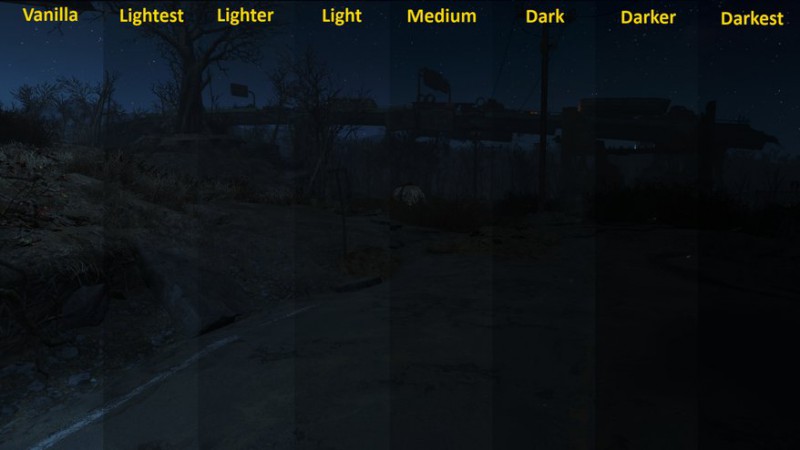 If you want your Fallout 4 nights to feel more like real nights, you'll want this mod. Giving you a choice of seven different nighttime settings, it'll make your evenings either a bit darker or utterly pitch black. Interiors will also be darker at night if they're not well-illuminated by lights. Tread carefully.
Rain of Brass
Download link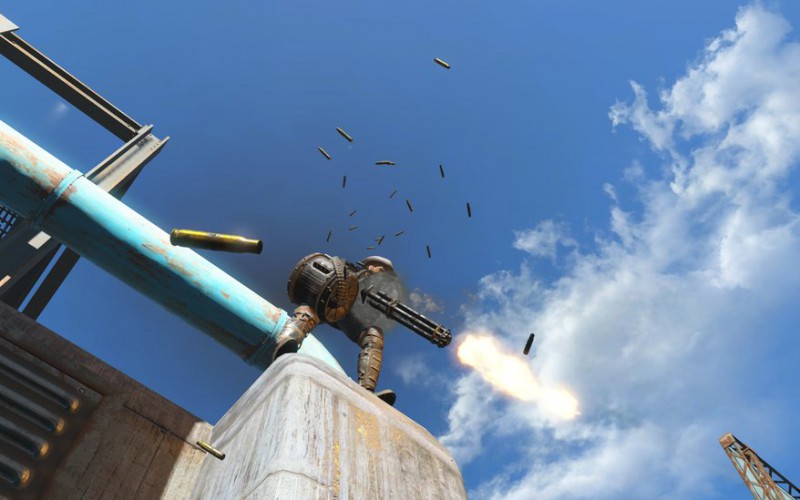 This mod makes shell casings from firefights visible from greater distances (500 meters) and stay where they fall for longer (an hour). It's not a big change, but it adds a little realism to the game. After a big fight, the ground would be littered with shell casings, and now it will be. It might go nicely with this mod that makes bullet impact decals longer-lasting and visible at greater distances.
FO4 Rain
Download link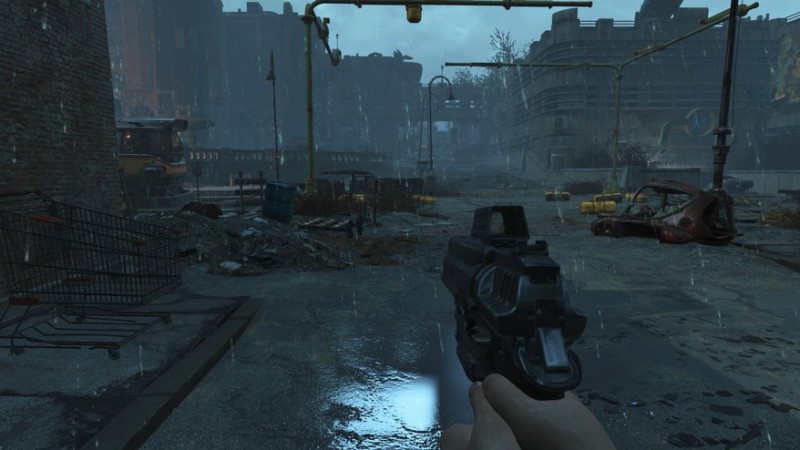 Speaking of rain, someone has retextured Betheda's somewhat wimpy and barely visible raindrops. Now the droplets are thicker and chunkier, making you feel much more like you're in a post-apocalyptic downpour. The ripples caused when the raindrops hit water have also been retextured. You can watch a comparison video here.
On the next page, some mods to enhance your gameplay.
Value Per Weight Indicator
Download link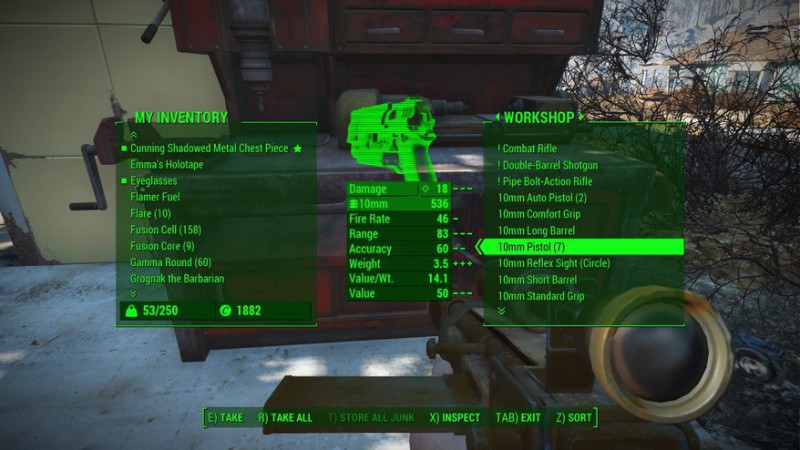 Every sole survivor has found themselves with their pockets stuffed to the limit, crippled by the decision of what to loot and what to leave behind. Here to help you choose what to carry and what to ignore is this tweak to the Pip-Boy UI screen, which displays the monetary value versus how much an item weighs. Loot smarter, not harder!
Full Dialogue Interface
Download link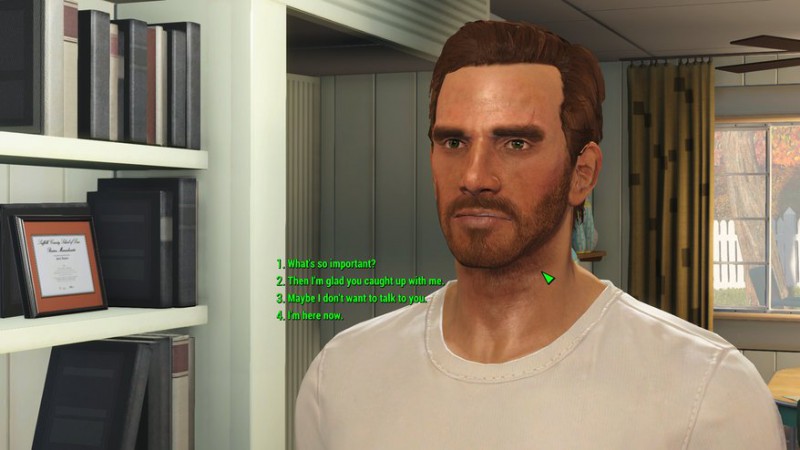 If you miss the dialogue option style from earlier Fallout games, and aren't a fan of the vague new one, help is here. This mod fully shows your options in conversations instead of just hinting at them. No more wondering how you're going to respond sarcastically, now you'll know for sure.
Creature Follower Mod
Download link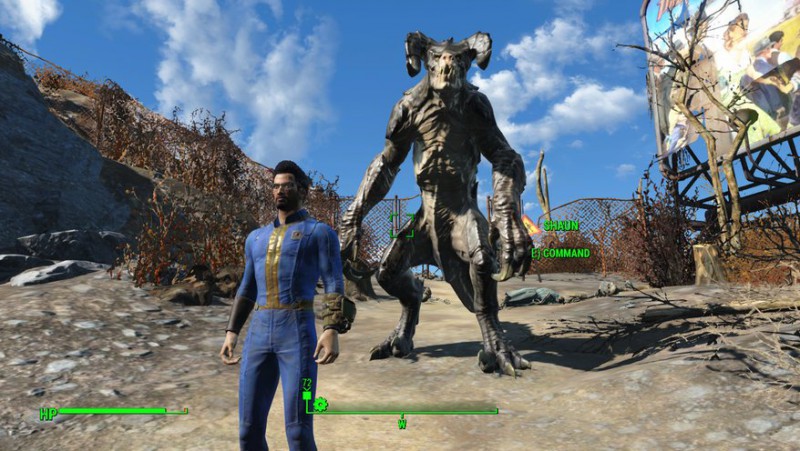 You've probably already got a favorite Fallout 4 companion, but it doesn't hurt to add a few more names to the guest list. The Creature Follower Mod lets you pick from a number of new companions, including deathclaws, supermutants, synths, wild dogs, and those gross irradiated bears whose names I'm not sure how to pronounce. You can even have a cat follow you, though it won't do anything in combat. Typical lazy cats! After installation it just requires a couple console commands to summon your new pal.
Deadly Radstorms
Download link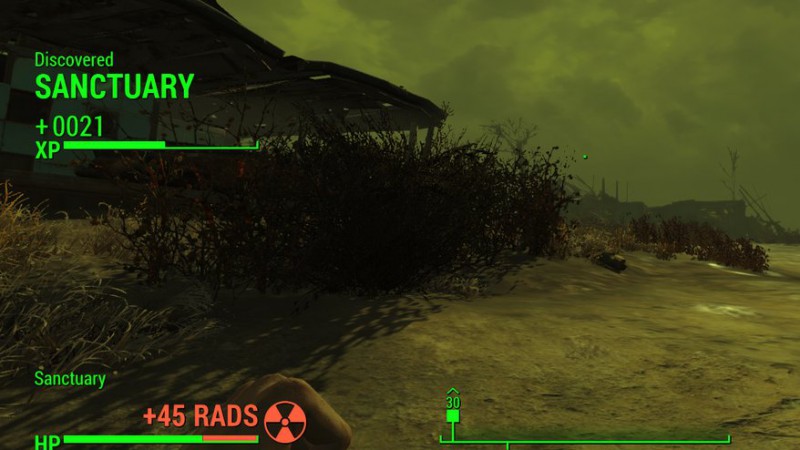 Radstorms are pretty neat but not serious enough to make you change your plans. If you've envisioned a more hostile world, however, now you can make them something to genuinely fear. You can up the amount of damage you take from radstorms, all the way up to 100 rads, as well as increase their frequency.
Vendor Caps
Download link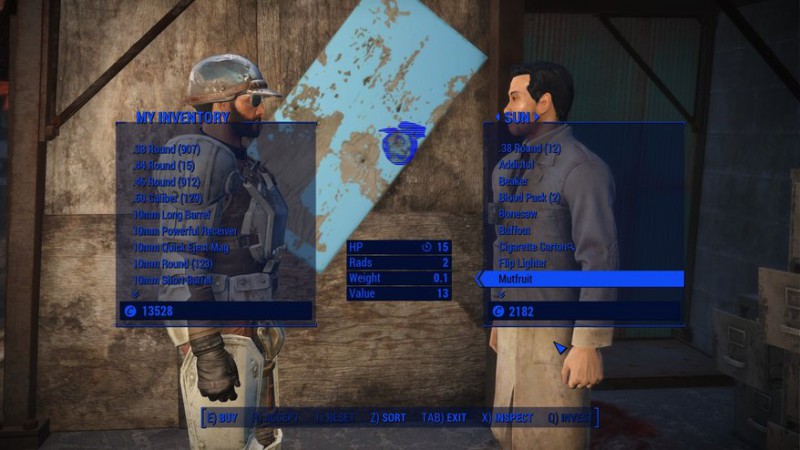 Tired of selling a bunch of stuff to a vendor, then realizing they don't have enough caps to pay for it, then having to spend extra time searching their store to buy stuff you don't even need just to break even? This mod means vendors have a more reasonable amount of cap-cash to pay you for the huge piles of garbage you're always dumping on them.
Docile Ragstags
Download link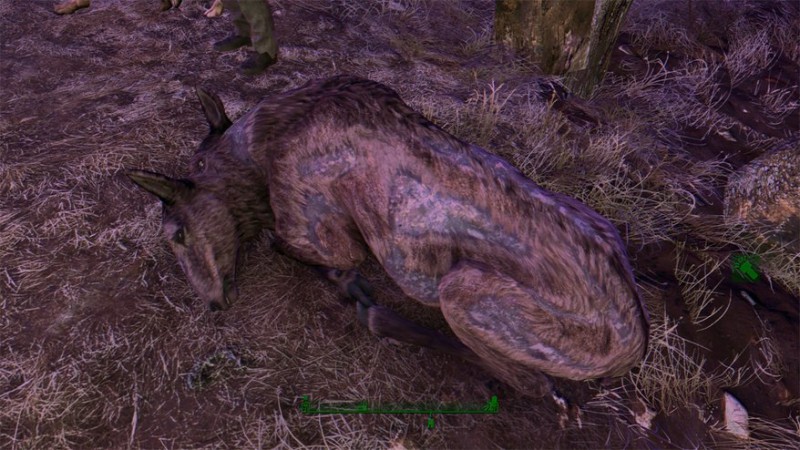 Ragstags (mutated deer) are dumb. They're always marked as enemies even through they're almost never interested in attacking you. Your companions see them tagged as enemies and go crazy trying to kill them while you're simply trying to cross the wasteland and fight things that will fight back. This mod fixes the problem by tagging ragstags as friends, meaning your follower will leave them alone.
Lowered Weapons
Download link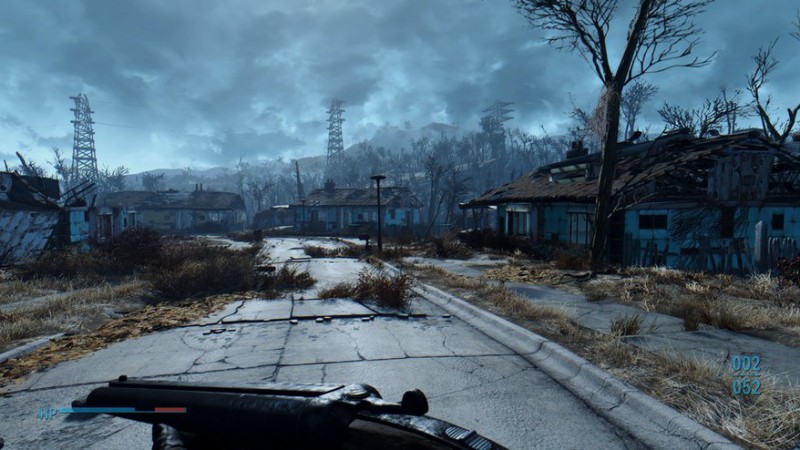 Annoyed that your character, with his weapon drawn, will point it in front of him at all times when in first-person view? Me neither, but now that I think about it, it would make your arms really tired. This little immersion mod lowers your gun when you're not actively in combat but still have it in your hand.
On our final page, we'll look at some tools and utilities!
Fallout 4 Configuration Tool
Download link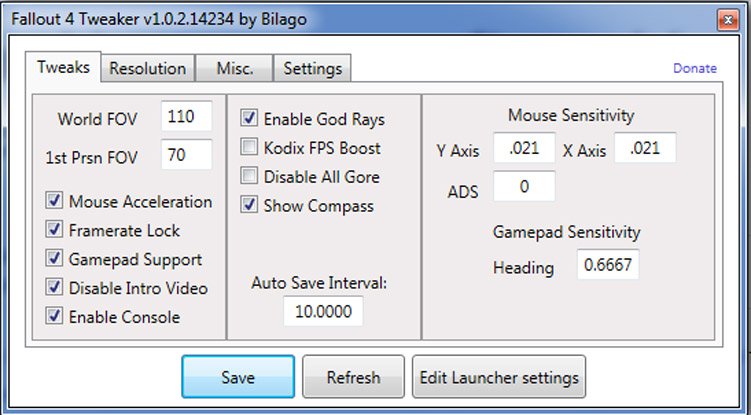 Fallout 4 shipped without an option to alter your field of view. While there's a way to do it by editing an .ini file, The Fallout 4 Configuration Tool makes it much simpler. Launch it and you can punch in your custom FOV for both third- and first-person views. Then save, and it'll update your .ini file for you. The tool also allows other tweaks to mouse acceleration and sensitivity, the disabling of intro movies, tweaks to resolution, and more.
Fallout 4 Mod Manager
Download link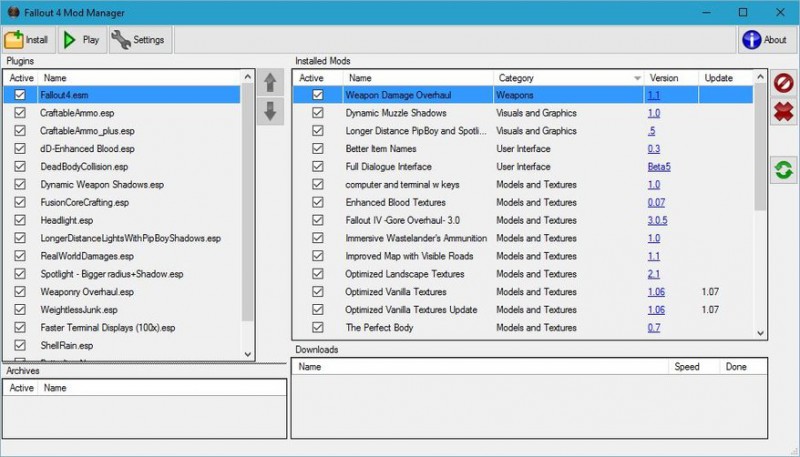 Once you've started using mods you may have trouble keeping track of them. The Fallout 4 Mod Manager helps immensely, letting you activate, order, deactivate, and completely uninstall mods. It also displays the current version number for each.
Nexus Mod Manager
Download link
The NMM has recently been updated to be compatible with Fallout 4, and as the years pass and the mods stack up, it'll be pretty much indispensable. What's more, it works with a bunch of other games like Bethesda's RPG, The Witcher 3, Dark Souls 1 and 2, and World of Tanks. It makes downloading and managing mods from the Nexus a breeze.
Fallout 4 Script Extender
Download link
As the modding scene for Fallout 4 grows, more and more will use the Fallout 4 Script Extender. It's a utility that allows mods to work without actually modifying the game's executable files, so even if something goes wrong with a mod it won't cause any permanent damage.