You hanker after a remote winter adventure: pristine snow, northern lights, husky teams, beards, plaid shirts, log fires and cabins with a Sigur Rós-style soundtrack. But you're unaccustomed to the extreme cold and don't have all those warm, technical layers. Sounds pretty similar to the Australian film-makers who created this short in Abisko, northern Sweden.
"We found ourselves completely unprepared for -37C when we travelled to see the northern lights in Abisko, on a whim. Our cameras froze, our heaviest clothes were jeans and a jumper." Luckily, they managed to squeeze out a film that captures the ethereal beauty of the Arctic wilderness so stylishly that all you have to do is crank up the heating, sit back and enjoy.
Andy Pietrasik
More photography we like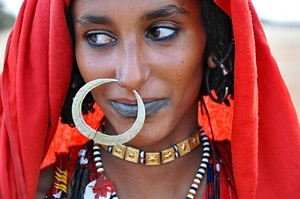 The beauty of Sudan and its people shines through Enikö Nagy's photographs. The Romanian photographer spent six years travelling across the country, amassing more than 26,000 images and 2,500 pieces of oral proverbs, legends, myths, poetry and songs from 45 tribes and ethnic groups. A selection of images from Nagy's extraordinary project are currently on show at the Brunei Gallery, Soas University of London, arranged to show moments of daily life from dawn till dusk – a portrait of Sudan beyond the headlines. A book of the images, Sand in My Eyes: Sudanese Moments, has a foreword by Unesco.
• sandinmyeyes-sudan.com
Isabel Choat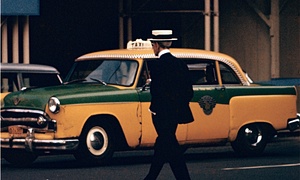 Pioneering photographer Saul Leiter (1923-2013) was capturing street scenes in New York decades before street photography was fashionable. You can catch his beautiful, artistic images at the Photographers' Gallery from 22 January.
• London, until 3 April, thephotographersgallery.org.uk
Isabel Choat
While Leiter was taking street snaps before it was cool, LA photographer Renée Lusano was playing around with drones years before they became a staple of travel photography. Her Instagram feed is a worthy time-filler, full of playful, eye-boggling "drone selfies" taken around the world, as well goofy shots, such as the one where she dangles a Twinkie from a drone and tries to feed it to sunbathers. Will Coldwell
Scares, chills, thrills and, hopefully, no spills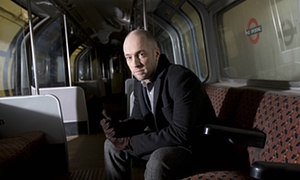 A virtual reality ghost train sounds like a bit of a cop out, but that's what we'll be getting when Thorpe Park's latest ride opens this spring. The 4D, multi-sensory experience promises to play with your mind. But with TV hypnotist Derren Brown on board for the development, we're left wondering whether any of it is real at all. Maybe the virtual reality glasses are actually pieces of old cardboard and the 4D multi-sensory experience is actually local teenagers throwing sponges at you. Well, the ride's only 10 minutes long, so it's probably worth it to find out.
WC
The Dark and Cold festival in Skellefteå, northern Sweden, is looking for hardy swimmers to enter winter river races. Other activities include ice-fishing and curling. Runs from 12-14 February.
Eddie the Eagle, the world's greatest ski jumper (for sure, it's not even a debate, right?!), will be taking to the skies again in a charity jump for Ski 4 Cancer at the Winter Olympics site in Courchevel on 29 January.
News is out about Anteros Cruises, which will be the first dedicated, all-year-round LGBT cruise line. The launch is planned for April 2017.
Far-out food story of the week
Set to hit restaurants in Japan on 26 January, McChocolate Potatoes are the post-meal snack we literally could not have imagined/were all waiting for. Would you go in for some chips 'n' choc dip?
Where were you? #ICYMI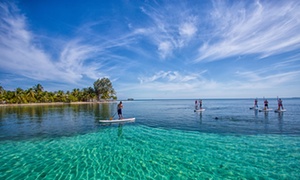 10 of the best long-haul adventure holidays
The island-rich coast of Belize is home to one of the word's first guided lodge-to-lodge stand-up paddleboarding trips.
Read the article
A message in a bottle … and a journey round the world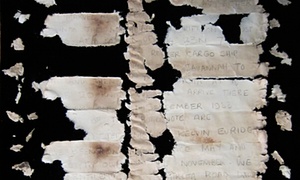 It's almost like going on a blind date when I meet a sender. We've been brought together entirely by chance.
Read the article
Top 10 backpacker lodges in South Africa's Eastern Cape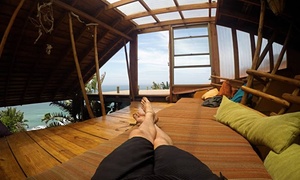 Bring a sense of adventure for a cabin stay with shared showers and composting toilets – but with amazing valley views!
Read the article