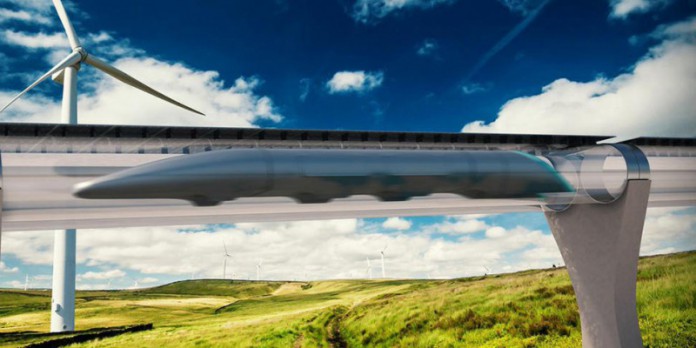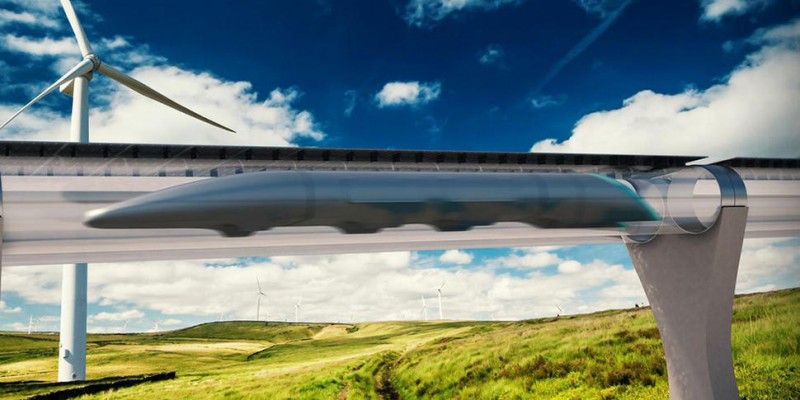 Plans to build a fully functioning hyperloop in the US are zooming along at a rapid pace.
The futuristic tubular transportation system, first envisioned by entrepreneur Elon Musk, could be carrying its first passengers through Kings County in Central California in three years.
"In 36 months we will have the first passenger in the first full-scale hyperloop," Bibop Gresta, chief operating officer at Hyperloop Transportation Technologies, said Thursday at a CNBC tech summit in Davos, Switzerland. "We are announcing the filing of the first building permit to Kings County to the building of the first full-scale hyperloop, not a test track."
The concept for hyperloop is that passengers will be packed into a capsule and then propelled by magnets across land in a giant pipe at just below the speed of sound. Southern California-based HTT is one of two companies competing to make Musk's idea a reality within the state. It could one day take people from Los Angeles to San Francisco in 30 minutes, but that is still a ways off.
HTT is instead focused on a smaller-scale project right now.
Construction on its full-scale track will likely begin in the second quarter of this year, said Grest. It will be able to transport people across Quay Valley, California, about halfway between Los Angeles and San Francisco. The track will be 5 miles long. A full-scale city-to-city hyperloop could be a possibility within five years, he said, but not in the US.
"This will be the world's first passenger-ready Hyperloop system," HTT Chief Executive Dirk Ahlborn said in a statement. "Everyone traveling on California's I-5 in 2016 will be able to see our activities from the freeway."
To bring Musk's vision to life, HTT is crowdsourcing expertise from people who work at places like NASA and Musk's SpaceX by day and dedicate their spare time to helping with the project.
Rival company Hyperloop Tech is building a two-mile test track that it will start operating by the end of this year. It has a more modest estimate for when the tech will be ready. It's expected to take about five years, said CEO Rob Lloyd, speaking at the Web Summit tech conference in Dublin last year.
Hyperloop Transportation Technologies did not immediately respond to a request for comment.