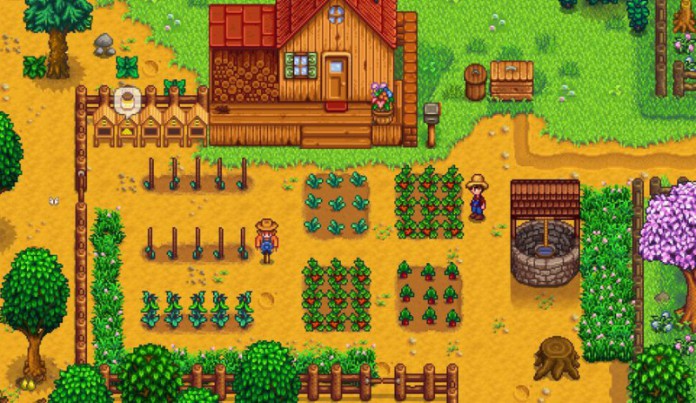 Eric Barone—the guy with possibly the best Show Us Your Rig setup of all time—revealed in a Chucklefish Games livestream today that after four years of development, the "country life RPG" Stardrew Valley will launch on February 26.
In Stardew Valley, "you play as a character who moves to a small town in the country, and have to start a new life for yourself and learn to live off the land, start a farm, get to know the townspeople," Barone explained. It looks a bit like a farming simulator, but "the gameplay is essentially kind of an RPG."
The game took so long to finish, he added, because his development skills were "really bad" when he began working on it, and as he improved, he wanted to redo everything he'd done previously. And Barone is the only developer to touch Stardew Valley—he wrote the code, composed the music, and programmed everything himself.
Stardew Valley is now on Steam, although it's not yet available for purchase. More information is up at stardewvalley.net.