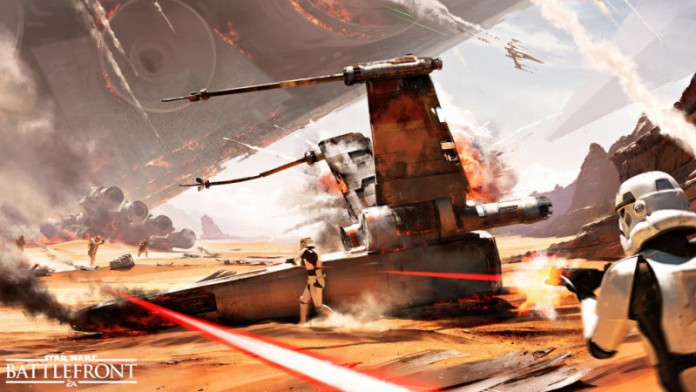 DICE's Star Wars Battlefront is getting an update this month, but it will not include a new map set on Tatooine, as a recently released video from EA suggested. That's according to lead lighting artist Oscar Carlen, who said on Twitter that the video posted this week by EA Brasil contained "some misinformation." This video has since been removed.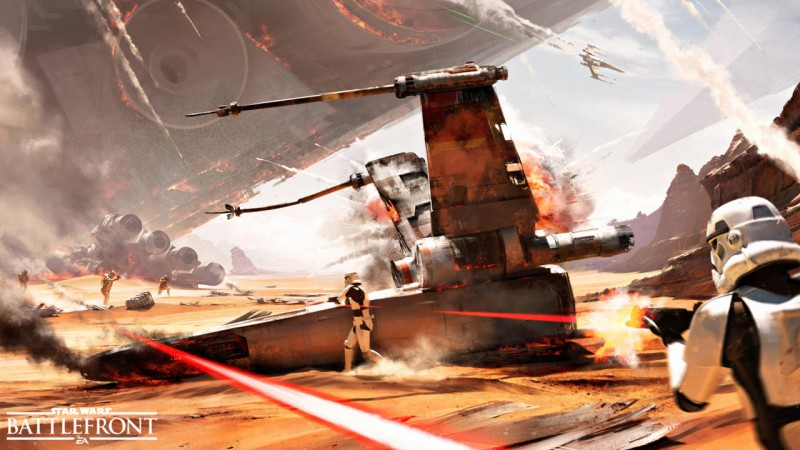 "It is still a great patch," Carlen said, also confirming that the update will not include any new maps (via VideoGamer). "I don't think you will be disappointed."
He added: "Its heartbreaking to see fans setting themselves up to be disappointed when we work so hard to make you happy."
There is no word yet on what Battlefront's January patch will include, though the EA Brasil video suggested new outfits for Luke and Leia may also be featured. With fewer than 10 days left in the month, we'd expect an official announcement to come soon.
January patch hype is strong. Manage your expectations please! #battlefront

— o2car (@Kvasibarn) January 22, 2016
Battlefront's extra content so far has included The Force Awakens-inspired Battle of Jakku. Released in December 2015, this was a free update for all players that came with a new map set on Jakku and the 40-player Turning Point mode.
In addition to at least four paid expansion packs, DICE will deliver free content (maps and Star Cards) for all players in the future. None of the paid or free content has been officially announced yet, however.
In other Star Wars news, Star Wars: Episode VIII has been delayed. It was previously scheduled to arrive May 26, 2017 but has been shifted by six months to a new premiere date of December 15, 2017.