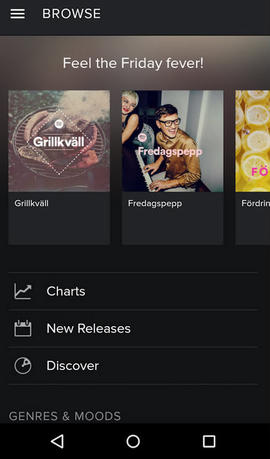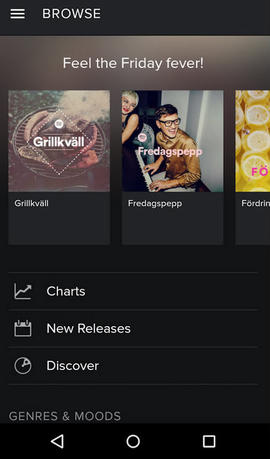 Spotify wants to get you to look as well as listen.
The online music service plans to add video content to its Android app sometime this week and to its iOS app by the end of next week. Available in the US, UK, Germany and Sweden, the videos will consist of short clips, along with podcasts, from such providers as ESPN, Comedy Central and the BBC.
Popping in video clips could conceivably prompt people to spend more time using Spotify, but the challenge lies in convincing them to watch an app they most likely play in the background.
"Obviously our primary user is a music fan, and they are not necessarily leaning in and looking into the app," Shiva Rajaraman, Spotify's vice president of product, told The Wall Street Journal in a story published Monday. "So there are no particular recipes for how to get this right."
A Spotify spokesman confirmed the information detailed in the Journal article.
For now, the videos will be ad-free, but that will likely change. Last year, Spotify CEO Daniel Ek said that video ads would eventually be "an important revenue source," the Journal said.
Sweden-based Spotify is the king of streaming-music services with more than 75 million users, outpacing Pandora, Apple Music and other rivals. Most Spotify users, however, opt for the free, ad-supported version rather the $10-per-month, ad-free edition. Video ads could help could make the free version more profitable for the company, which was hit by an operating loss of 165 million euros in 2014.
Announced last May, the new feature is also a way for Spotify to compete with such services as Facebook, YouTube and Snapchat, all of which are popular places to view video clips. The YouTube video platform in particular has proven a powerhouse in getting people to discover and listen to new music and artists.
Based on early testing of Spotify's video feature, Rajaraman told the Journal, offering videos relevant to the type of music that appeals to users seemed to prompt them to watch the clips.