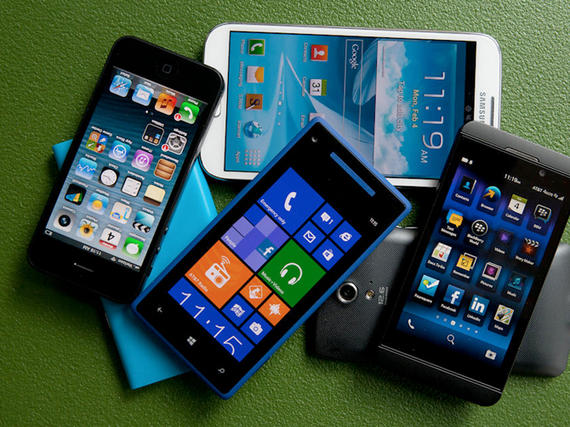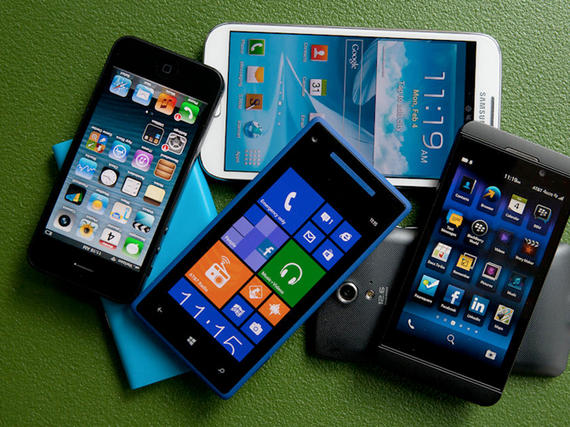 Smartphone shipments likely had their best year ever in 2015, according to preliminary data released Wednesday by market researcher IDC.
Global smartphone vendors shipped 1.43 billion units last year, an increase of 10.1 percent compared with 2014 and a single-year record, IDC reported. For the fourth quarter, strong holiday demand helped boost shipments by 5.7 percent to 399.5 million units.
The prediction stands in contrast to warnings of slowing growth issued this week by smartphone giants Apple and Samsung. On Tuesday, Apple reported the slowest growth in iPhones since the company began selling the smartphones in 2007 and cautioned that iPhone sales are in for their first slump ever in the March quarter.
Samsung followed up Wednesday by reporting its mobile division recorded a 13 percent rise in profit on a 3 percent drop in sales. The South Korean electronics giant also predicted that softening demand and intensifying competition would likely result in single-digit percentage growth in 2016.
So who was the big winner for the quarter?
"Usually the conversation in the smartphone market revolves around Samsung and Apple, but Huawei's strong showing for both the quarter and the year speak to how much it has grown as an international brand," Melissa Chau, senior research Manager with IDC's Worldwide Quarterly Mobile Phone Tracker, said in a statement.
Coming in at No. 3 for the quarter, Huawei delivered the strongest quarterly growth in shipments among the top 5 vendors, according to IDC. The low-cost handset maker posted a 37 percent increase in shipments during the fourth quarter and became only the fourth mobile phone maker to ship more than 100 million units in a year, according to IDC.
Despite reporting declining mobile revenue in the third quarter, Samsung retained its smartphone crown in the fourth quarter by shipping 85.6 million units, an increase of 14 percent compared with the same quarter last year, IDC said. The Korean giant is expected to round out the year with 324.8 million shipments, an increase of only 2.1 percent, the market researcher said.
Meanwhile, No. 2 Apple saw 74.8 million phones shipped in the fourth quarter, a new high, IDC noted, but only 300,000 units more than it shipped in the fourth quarter of 2014. Strong demand in China and the US is expected to help Apple finish the year with 231.5 million phones shipped, an increase of 20.2 percent over the previous year.
Rounding out the top five were Chinese-based handset makers Lenovo and Xiaomi.
Despite those encouraging results for 2015, the future may not be so bright for smartphone makers. Market researcher Gartner forecasts that shipments of mobile phones will rise only 2.6 percent in 2016 and that revenue will fall.
Countries that Samsung and Apple used to count on to drive revenue — think China — are making cheaper phones that do more or less the same things their products do for a fraction of the price.