March 8, 2017 7:16 am JST
Singapore's Ascott sells 3 properties to free up growth capital
The REIT plans to raise S$442.7 million to strengthen balance sheet
MAYUKO TANI, Nikkei staff writer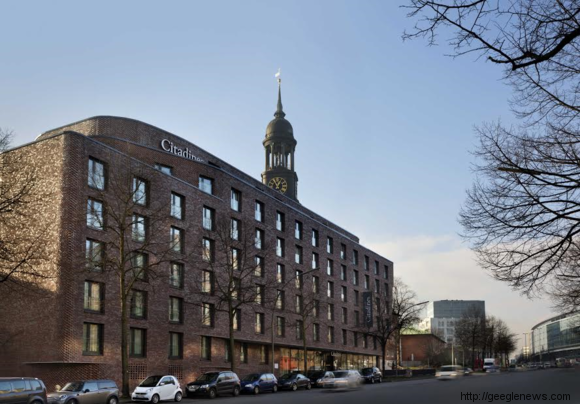 Citadines Michel Hamburg is one of three service apartments that Ascott has sold to Ascott Reit.
SINGAPORE — Ascott, the world's leading operator of serviced apartments, is to sell three properties in Germany and Singapore to Ascott Residence Trust, its affiliate, for about 478.8 million Singapore dollars ($339.4 million). The sale of the quality assets will free up capital for the expansion of Ascott's global portfolio.
CapitaLand, Singapore's top real estate developer and 100%-owner of Ascott, said in a statement to Singapore Exchange that the divestment is "part of CapitaLand's ongoing strategy to enhance capital productivity."
The three properties to be sold are serviced apartment blocks in Frankfurt, Hamburg and Singapore. The properties in Germany will be sold for 65.4 million euros ($69.1 million), while the one in Singapore is priced at S$381.6 million. The sales are expected to complete in May. Ascott will continue to manage all three properties.
Ascott also announced that its 44%-owned real estate investment trust Ascott Reit plans to raise S$442.7 million from existing unit-holders through a rights issue, to fund property acquisitions. The asset size for the Reit will reach S$5.3 billion when the acquisitions are completed, moving closer to the S$6 billion-target that the REIT set to achieve this year.
"The equity fundraising will strengthen Ascott Reit's balance sheet and give us greater financial flexibility to seize growth opportunities," Bob Tan, the chairman of Reit manager Ascott Residence Trust Management said in the press release.
Ascott operates more than 30,000 apartment units under brands such as Ascott, Citadines and Somerset in 28 countries, with 22,000 more units under development. Ascott has been accelerating its expansion, with 10,500 units in 49 properties added in 2016 alone.