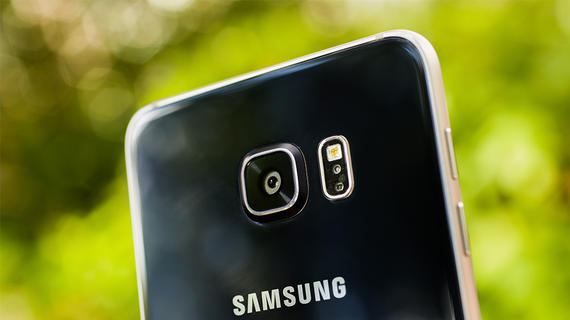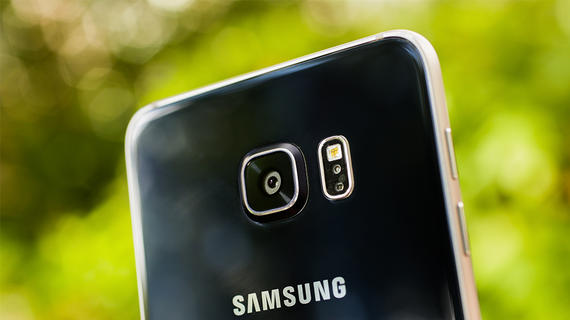 Samsung has definitely experienced the ups and downs of the global smartphone market in recent years.
The South Korean electronics giant catapulted to the top of the market after it launched the Galaxy S3 in 2012. Consumers clamored for the flagship handset, helping fuel five consecutive quarters of record profits.
Now, interest in smartphones — which are simply phones to most people these days — has waned. Even Apple, whose iPhone is king of the smartphone hill, is struggling with phone fatigue. Apple reported sales of its flagship phone were essentially flat in its fiscal first quarter. Worse yet, Apple forecast that iPhone sales are in for their first slump ever during the second quarter.
On Wednesday, Samsung said sales of processors and display panels helped the company deliver fourth-quarter profit of 6.14 trillion won ($5.1 billion), a 15 percent increase over the same quarter last year. But the bounce seems better than it is; a year earlier Samsung reported a 36 percent drop in profits. Analysts had been of expecting profit of about 6.6 billion won.
Samsung said in a statement that it expects challenges to continue in 2016 amid slowing IT demand.
Samsung's struggles aren't wholly surprising. Phones are getting cheaper and even basic models can surf the Web, send texts, download game apps and play music. They also make phone calls, though few of their fleet-fingered owners can find that function.
As phones get cheaper, spending on them is falling. Gartner, a market researcher, forecasts that shipments of mobile phones will rise 2.6 percent in 2016, but revenue will fall. Countries that Samsung and Apple used to count on to drive revenue — think China — are making cheaper phones that do more or less the same things their products do for a fraction of the price.
All of that was reflected in the performance of Samsung's mobile division, which saw a 13 percent rise in profit on a 3 percent drop in sales. In all, the division contributed 36 percent of the company's total operating profit, down sharply from the two-thirds it's provided in the past.
For 2016, Samsung said softening demand and intensifying competition will likely result in single-digit percentage growth in its smartphone business.
Samsung is, however, stirring things up. In November it shook up leadership at its mobile division, a move widely seen as part of a renewed focus on software and services. That could help the phone business since software and services get people interested in devices.
How successful it will be is an open question. Samsung leans on Google's Android software to run the vast majority of its smartphones and tablets, while its own Tizen operating system has struggled to gain a foothold. Meanwhile, Samsung has scrapped many of the services it's created, like Samsung Media Hub and Milk Video.
In the meantime, Samsung has had to rely in recent quarters on other departments for revenue, including TVs and processors. The company, which is the world's biggest vendor of memory chips and the second biggest processor maker overall after Intel, supplies parts for Apple and other tech companies, including some of the processors in Apple's new iPhone 6S.
The division housing Samsung's chip and display businesses reported a profit decline of 4.7 percent year over year while accounting for nearly half of companywide profit. In a bid to tap that strength and at the same time resuscitate its mobile business, Samsung said it is looking to attract more health-conscious consumers with a chip specially designed for fitness trackers.
Samsung announced last month that the so-called "bio-processor" will be packed with sophisticated measuring tools that can track metrics like body fat, stress level, skeletal muscle mass, heart rate and rhythm, and skin temperature. Samsung said the chip is in production now and will be available for fitness and health devices in the first half of 2016.