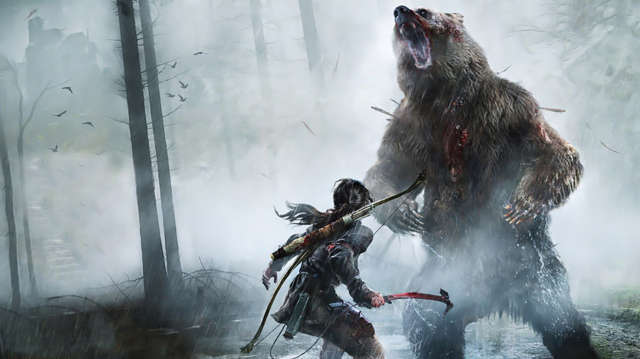 Rise of the Tomb Raider released on Xbox One last year to much acclaim, receiving a nine in GameSpot's review. How does its transition to PC sit with reviewers? Does it take advantage of the extra power, or does it put that added potential to waste?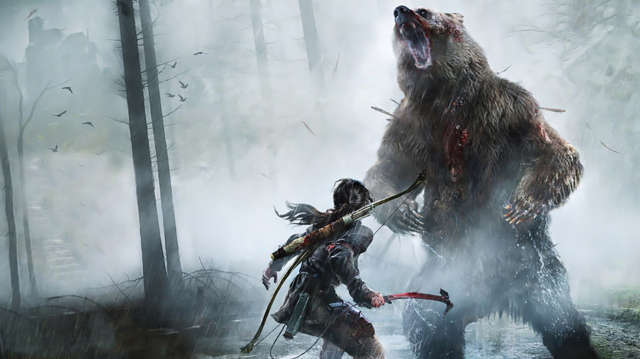 Reviews and impressions have started pouring in and we've collected the scores and text to present them in an easy-to-read list. You can take a look below to see where critics are landing on the PC port of Rise of the Tomb Raider.
For an accumulative score and view on its critical reception, you can head on over to GameSpot sister site Metacritic.
Game: Rise of the Tomb Raider
Developer: Crystal Dynamics
Platform: PC
Release Date: January 28
Price: $60
GameSpot — 9/10
Although Rise of the Tomb Raider began its life span on Xbox One last November, it now has a home on PC as well. And after spending several hours with Crystal Dynamics' title on its new platform, only minor differences were apparent. The lighting is better, especially in dark environments, where shadows play across the walls and Lara crawls through glacial caves. Textures are slightly more detailed, from the footprints in Siberia's snow, to the leaves in its ancient valley. And while the framerate did stutter several times during cutscene explosions and quick camera cuts, they weren't frequent enough to mire the cinematic experience. Rise of the Tomb Raider is still a fantastic sequel with an engaging narrative, well designed combat, and seamless pacing. [Full review]
PC Gamer — 83/100
In many ways, Rise of the Tomb Raider is peak sequel design: an incredible similar game with a set of expanded and additional systems. But RotTR is also better because it lets you spend more time engaging with those systems. While it doesn't fully eradicate the missteps around the edges of interactivity, it does let you spend longer enjoying the core action and exploration. As a result, it's an incredibly competent action platformer. [Full review]
Rock Paper Shotgun
Rise is a strong and confident step forward for the new series, but I'm still unconvinced it's heading in a direction that I particularly like. This new Lara Croft is in danger of becoming a character constantly in the act of becoming something with no clear idea of how to portray that thing once she arrives. When all of the rising was done, she still felt like a heroine in search of a setting and plot that draw on her strengths rather than her struggles, and for all that forward momentum the game is a spectacular journey that fails to reach a fulfilling destination. [Full review]
Eurogamer
Overall, Rise of the Tomb Raider is an excellent game with a greater focus on exploration punctuated with well-designed battles – battles which play even better on the PC due to faster input response and higher frame-rates. Nixxes has produced a solid version of the game that takes great advantage of the PC platform – just make sure your hardware is ready to be pushed. [Full review]
VideoGamer — 9/10
Rise of the Tomb Raider feels like a proper adventure, one in which you make discoveries, explore unbelievable locations, and tops this off with some heart-pounding action sequences. It helps that the dev team has created one of the most gorgeous games I've ever played, with gigantic underground tombs that dazzle and far-reaching vistas that inspire. This aspect is all the more impressive on PC, providing you've got a decent rig to game on. [Full review]
DarkZero — 9/10
Here is a sprawling, compelling game made with impressive confidence – masterfully paced and expanding on its predecessor without for a moment losing track of its appeal. It's a game that has kept its integrity intact while navigating the weird waters of mass market appeal, and one that retains a real understanding of fundamentally enjoyable mechanics. Rise of The Tomb Raider is exceptionally easy to recommend. [Full review]
GameWatcher — 9/10
Rise of the Tomb Raider has likable characters who have real struggles amid the mystical wonders they're chasing down. It has beautiful, densely detailed environments that have a real sense of history. It has tense, exciting action that constantly forces you to think on your feet. It has a perfectly balanced selection of abilities and upgrades. It's an expertly paced adventure from beginning to end, filled with optional objectives that add to the world and story rather than distract from them. It's the best game to bear the Tomb Raider name, and the best action-adventure title I've played in ages. [Full review]