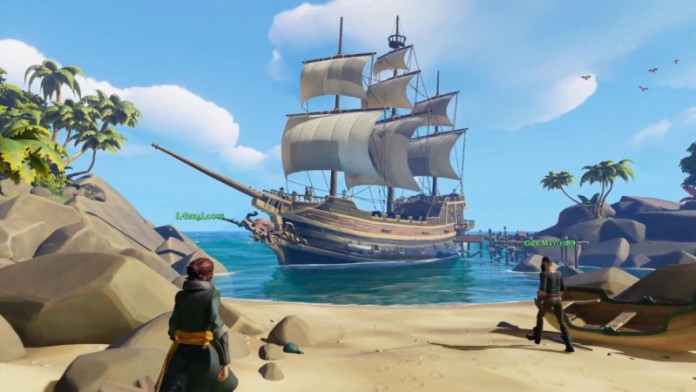 Rare's upcoming multiplayer adventure game Sea of Thieves is expected to release this year, and some new details for the pirate romp have been teased.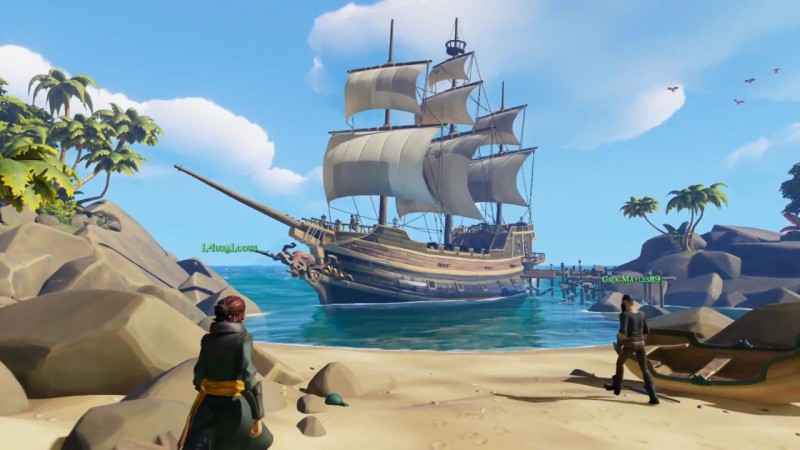 Microsoft executive Aaron Greenberg talked to IGN about his experiences with Sea of Thieves, saying despite it being an early prototype version, its main draw of meeting people and going on adventures is already set in place.
Greenberg spoke about the game's freedom and cooperative gameplay, talking about an experience he had with Microsoft corporate VP Kudo Tsunoda.
"Kudo just jumps in the water and jumps onto another ship," Greenberg said. "He goes AWOL and then you don't see him for a while and then he comes back around and starts blasting cannons at their ship."
Greenberg's experiences seem to revolve around the silly and the fun, but he also talked about how his time with Microsoft Studios Europe manager Hanno Lemke in the game was more structured.
"I get on the ship and I run around and start hitting him with a fish," explained Greenberg. "And he's like, 'What are you doing? There's water down below. We've got to raise the anchor…' So he starts putting me to work."
You can watch the full interview with Greenberg on IGN.
Sea of Thieves is expected to release this year on Xbox One and PC.
Tsunoda said last year that Sea of Thieves is going to be Rare's best game. It was also revealed that it isn't the first pirate game that the developer has worked on.