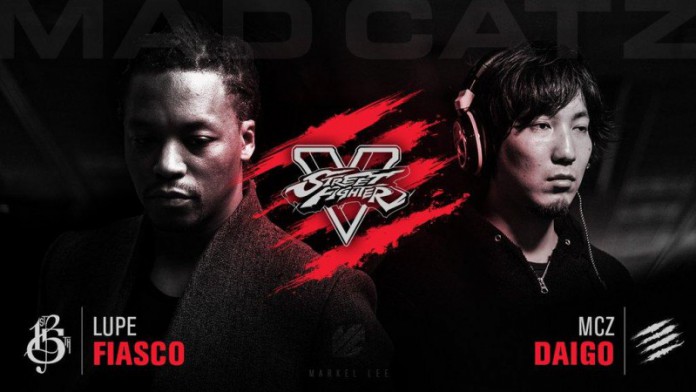 Rapper and producer Wasalu Muhammad Jaco, better known as Lupe Fiasco, has agreed to face Daigo Umehara–who you may remember for this amazing tournament moment–in a Street Fighter 5 exhibition match.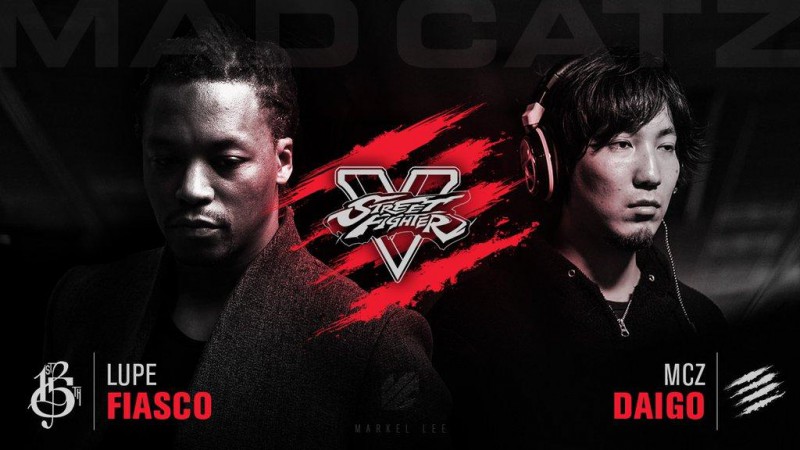 Fiasco was asked whether he'd be up for facing off against Daigo on Twitter by Mark Julio, community and sponsorship manager for Mad Catz, which produces many of the official Street Fighter arcade sticks.
"It would be an honor to lose to Daigo-San," he replied.
Although a match hasn't officially been arranged, Julio told fighting game website EventHubs he is "working with Lupe Fiasco to make it happen" and added that "[Lupe is] down to play." Daigo is yet to respond to the challenge, but given that he's sponsored by Mad Catz, the chances of it happening are good.
Fiasco, meanwhile, seems to be taking it very seriously, even posting who he'd likely play as and saying his training has started.
Let the training begin. #LupeVsDaigo @MarkMan23

— Lupe Fiasco (@LupeFiasco) January 27, 2016
My dear friend…we have much work to do. pic.twitter.com/QzOjeonrjo

— Lupe Fiasco (@LupeFiasco) January 27, 2016
Although fans have suggested members of the competitive fighting game scene should mentor Fiasco, he responded by saying he's "with [his] squad now going over strategies and drills." He's even getting into the competitive spirit with some smack talk.
I already have a system and a training regiment but it's suited to amateur players and shit talkers. Updating now https://t.co/HXKbC1KBpV

— Lupe Fiasco (@LupeFiasco) January 27, 2016
Don't confuse my actual skill level with your personal opinion.

— Lupe Fiasco (@LupeFiasco) November 21, 2015
Lupe Fiasco is a known fan of video games, lacing many of his rhymes with references to classic titles and consoles. In the track Adoration of the Magi, for example:
"Yeah, lots of options, now up is down, two player // Now A is jump and B is punch // You seein' somethin' that weren't there // To find friendliness in a nemesis, it's a old test // 3 buttons, see somethin' // That's emphasis on genesis."
He's also a huge fan of Metal Gear Solid. A track called "In" was released to coincide with the launch of Metal Gear Solid V: The Phantom Pain and features voice samples of Ocelot and Skullface on the beat.
We know Lupe Fiasco has hot rhymes, but does he have crispy links? We may find out soon.