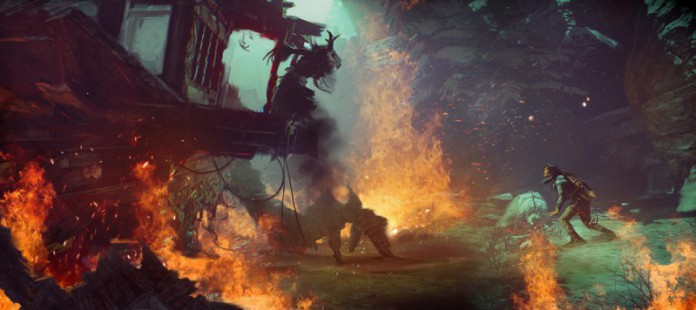 Rise of the Tomb Raider players looking for something new can now download the action-adventure game's first story expansion, Baba Yaga: The Temple of the Witch. Right on schedule, the expansion is available now on Xbox One and Xbox 360 through the $30 DLC Pass or by itself for $10.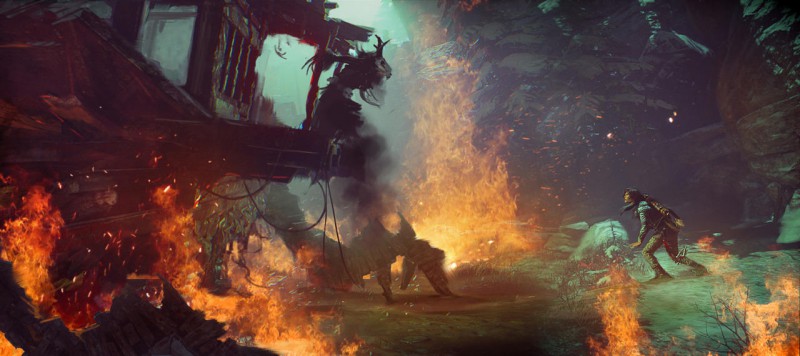 The Temple of the Witch, which Microsoft says may take you around three hours to complete, is set in Siberia. Here's how Microsoft sums it up:
"Deep in the wilds of Siberia lies a forest that no man will enter, where a Soviet expedition vanished without a trace. Lara enters the Wicked Vale in search of a missing man, but she finds a nightmare that defies explanation. Is the witch, Baba Yaga, haunting the forest? Or is there more to the myth? Lara will face new adversaries, explore a new tomb, solve a decades old mystery, and face off against an ancient evil."
The Temple of the Witch also comes with a new outfit and bow for Lara Croft. The expansion will be available for the PC version of Rise of the Tomb Raider when it launches on January 28.
Rise of the Tomb Raider narrative designer Cameron Suey says in a blog post that Crystal Dynamics discussed "several ideas" for story-based DLC. "But the mere presence of the word 'Witch' had such a magnetic draw," Suey explained.
A new piece of art for The Temple of the Witch was also released, showcasing Crystal Dynamics' version of Baba Yaga's hut, which is depicted as a cabin sitting on top of chicken legs.
The Temple of the Witch also introduces a new character named Nadia, who is performed by Borderlands and Life Is Strange voice actress Ashly Burch.
"Some of the more bizarre elements were scoured away in favor of a streamlined story, but we all stood strong on the Chicken House, making sure to find a way to fold it satisfyingly into the story," Suey said. "It remains the most enduring and memorable image associated with the Baba Yaga myth, and seeing it stride across the forest in Rise of the Tomb Raider for the hundredth time still gives me a giddy thrill."
The full blog post is a good read and well worth your time if you're interested in learning more.
The Temple of the Witch follows Rise of the Tomb Raider's first piece of DLC, Endurance mode, which was released at the end of 2015. Coming after The Temple of the Witch will be another expansion called Cold Darkness Awakened, which is due out later this year.