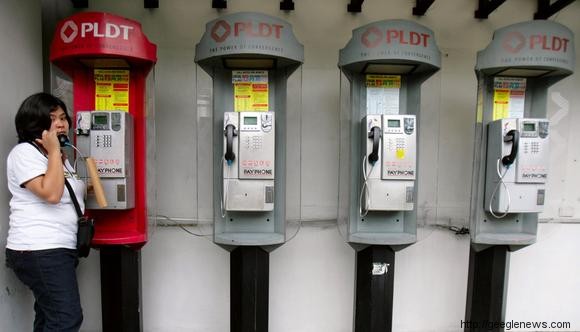 March 8, 2017 10:50 am JST
PLDT mulls jobs cuts, outsourcing to slash costs
CEO in talks with IBM to offload retrenched IT workers
CLIFF VENZON, Nikkei staff writer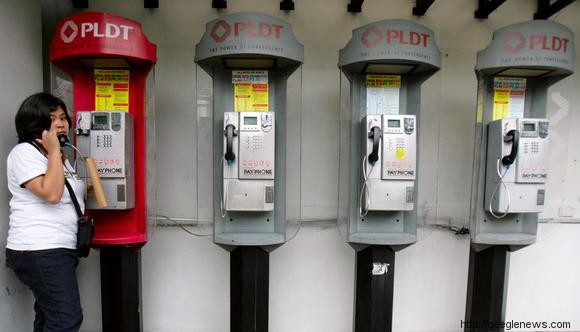 PLDT ponders job cuts as revenues and earnings fall.

© Reuters

MANILA — PLDT, the Philippines' largest telecom company, is considering laying off employees and outsourcing its IT operations to reduce costs, CEO Manuel Pangilinan said on Tuesday.
The cost-cutting measures come as PLDT's net profit fell 9.3% to 20.01 billion pesos in 2016, the lowest in more than a decade as the company spent more to keep customers. Service revenues or sales from its telecom operations dropped by 3.5% to 157.21 billion pesos due to the weakening traditional telecom business, such as international long-distance calls.
Pangilinan, speaking at a financial briefing, said the size of the layoff and costs the company could save have yet to be determined. PLDT employs roughly 1,000 people for its IT operations, he said.
PLDT is in talks with IBM, which will provide its outsourced IT needs, to absorb the retrenched employees. "[Our] suggestion is they will take our IT personnel," Pangilinan said.
PLDT in recent years has seen declining earnings and revenues as well as eroding market share due to intensified competition from rival Globe Telecom, a joint venture of Ayala Corp. and Singapore Telecommunications, as well as the weakening traditional telecom services, which used to be a key revenue driver.
However, Pangilinan expects the company's underlying profit to improve this year to 21.5 billion pesos, as the fixed line business — which is growing faster than wireless — is expected to make up more than half of total service revenues.
Pangilinan said PLDT's fixed line business will grow by double digits this year, outpacing the industry's expansion of 8-9%.
"I don't think we will be completely out of the woods yet… but the future seems to be brighter," Pangilinan said.
Shares of PLDT dropped 1.09% while the Manila benchmark index dipped 0.26%.