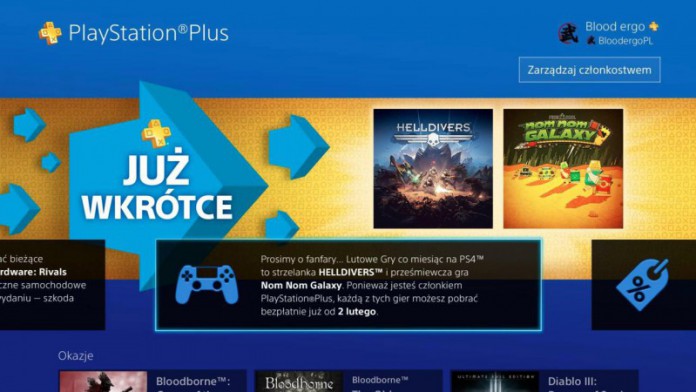 [UPDATE] Sony has now announced the full lineup of PlayStation Plus games for February 2016.
PS4
Helldivers: Democracy Strikes Back
Nom Nom Galaxy
PS3
Grid Autosport
Personal 4 Arena Ultimax
Helldivers: Democracy Strikes Back
PS Vita
Helldivers: Democracy Strikes Back
Nova-111
Lemmings Touch
The original story is below.
The next games being added to the PlayStation Plus Instant Game Collection in Europe are Helldivers and Nom Nom Galaxy, it has been revealed.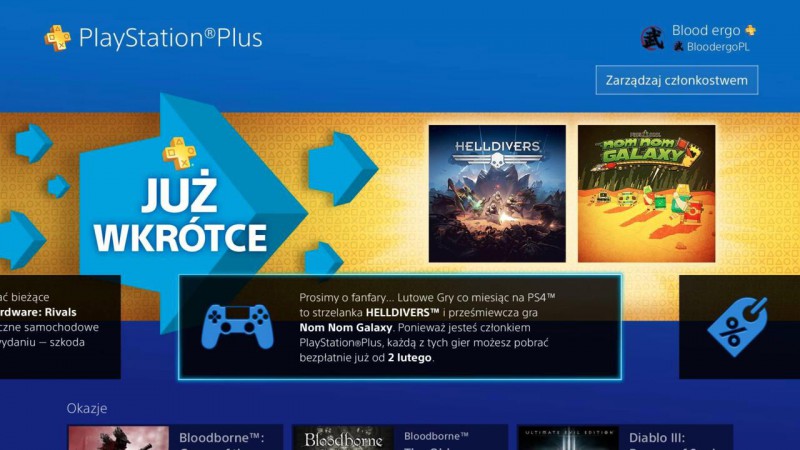 Although Sony is yet to officially announce the titles, an image showing the games "coming soon" appeared in the PlayStation Plus section of the PlayStation Store. This was posted on to Reddit.
These games will be available for free to PlayStation Plus subscribers to download on PS4. February's free PlayStation 3 and PlayStation Vita games have not been revealed.
It is worth noting that the selection of free new PS Plus games available in other territories may differ.
January's free PS4 titles were Grim Fandango Remastered and Hardware: Rivals. If you have any interest in playing these games, download them before they are replaced.
In early January PlayStation network services were knocked offline. To make up for the issue, Sony promised to extend PS Plus and PS Now subscriptions for existing users. Codes for an one-day of Plus membership have been sent out since.