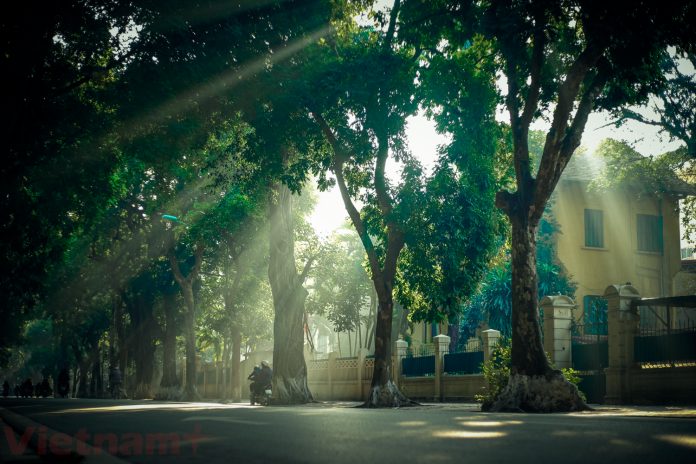 Phan Dinh Phung Street in Hanoi is famous for two rows of trees along on a sidewalk.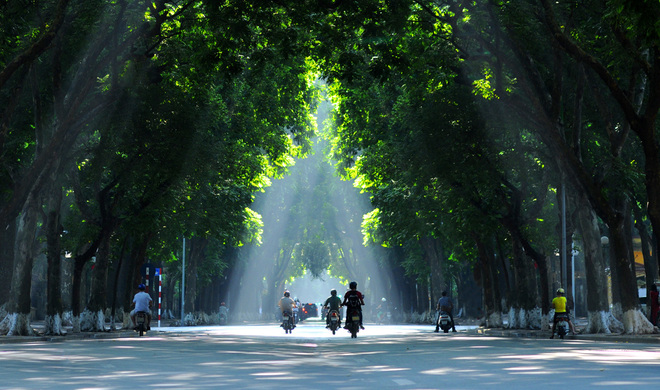 About 1.5 km long, Phan Dinh Phung Street stretches from Mai Xuan Thuong Street to Hang Cot Street. This street intersects with Hoang Dieu, Dang Dung, Nguyen Tri Phuong and Hang Bun Streets in Hanoi center.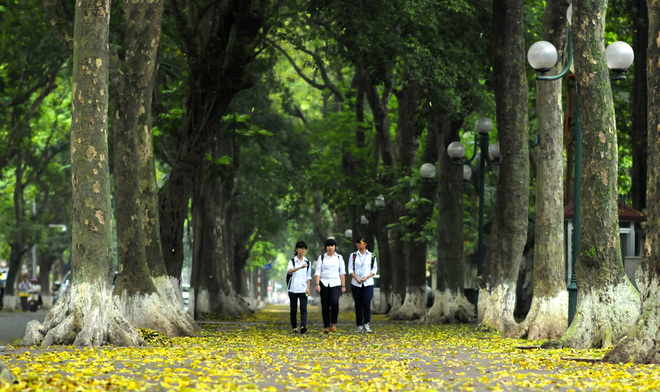 In Hanoi, Phan Dinh Phung Street has the larger sidewalk with ancient trees. Especially, some sections have two rows of trees along in a single sidewalk. The season of falling leaf evokes the pupil souvenirs.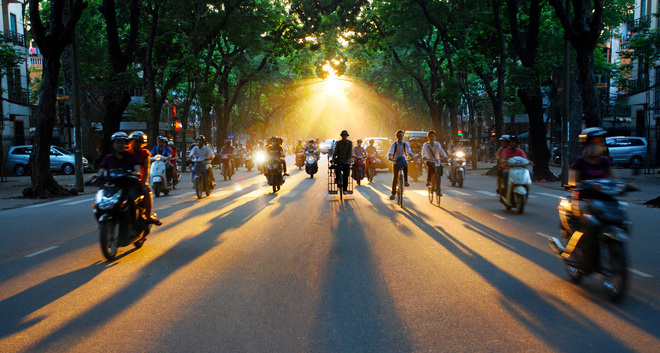 The autaumn sun makes golden the road, each street corner. Autumn walks quietly like smoke, mist…Here it is easy to find a peaceful, romantic atmosphere in the heart of an animated Hanoi.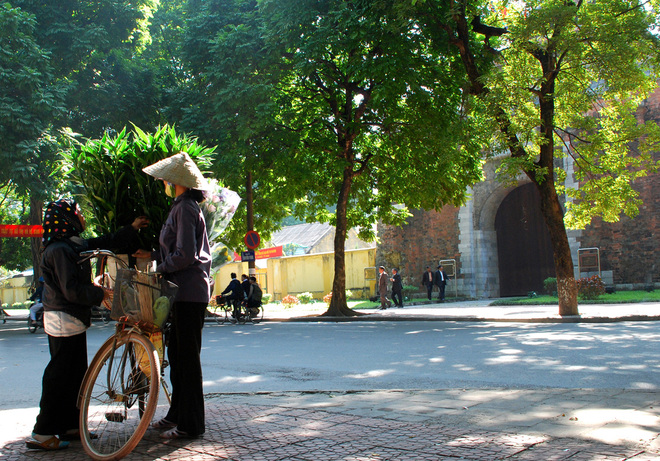 As one of the most beautiful streets in Hanoi, Phan Dinh Phung Street attracts many travelers. Here, they don't not have only the chance to admire the historical buildings such as the North Gate, the old French villas but also to immerse in a green space.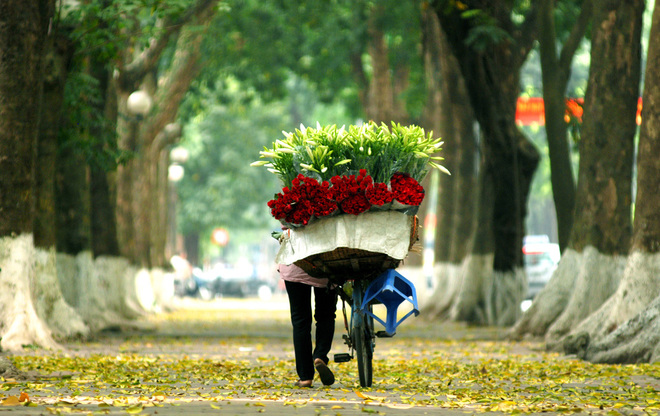 Wandering in the street, you will always encounter venders of seasonal flowers:  Peach flower annunces the spring, lilies April, lotus summer, yellow daisies or chrysanthemums autumn…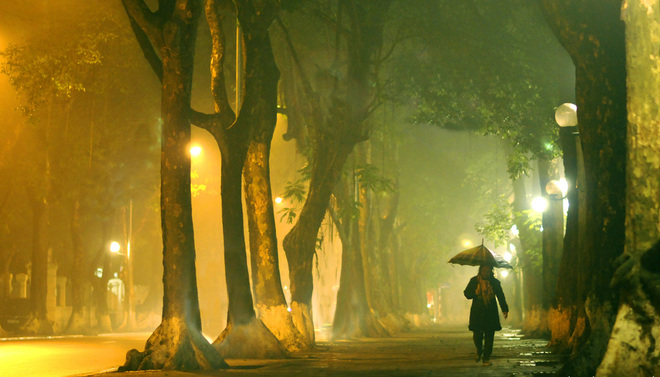 Nocturnal tranquility of Phan Dinh Phung Streetin Hanoi:
To have more articles about Hanoi, please click here
Ethnies Mekong Travel
Email: [email protected]
Telephone: 0084 982 049 409
Skype: long.guideduvietnam
Website: www.ethnies-mekong.com
Add: Mieunha 01, Taymo, Tuliem, Hanoi, Vietnam