Audiences have the opportunity to enjoy many impressive performances from Korean artists and Vietnamese traditional music performers during the opening ceremony of the "Korean Days in Hanoi".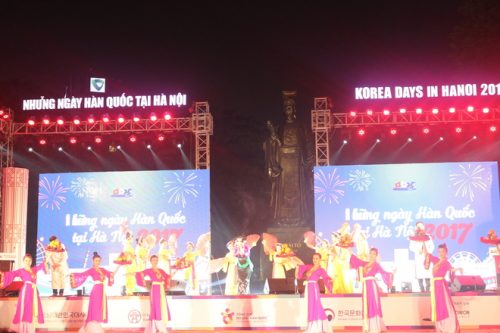 The program "Korean Days in Hanoi" took place in two days 8-9/4, Hanoi People's Committee in coordination with the Embassy of Korea in Vietnam held. This event commemorates the 25th anniversary of the establishment of diplomatic relations between Vietnam and Korea.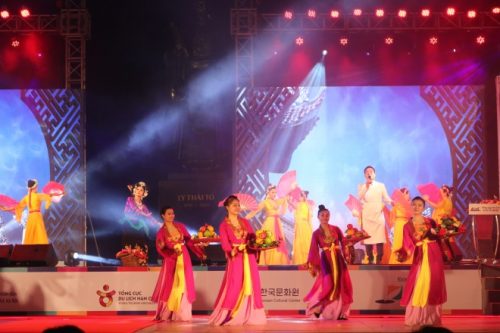 The most anticipated part of the show is the appearance of ex-girl group EXID and boy band SNUPER with exciting Kpop shows.
SNUPER sent to the audiences a Vietnamese song "Behind a girl". The boys suggest that their most impressive destination in Korea is the city of Gwangju, the capital of the Silla dynasty.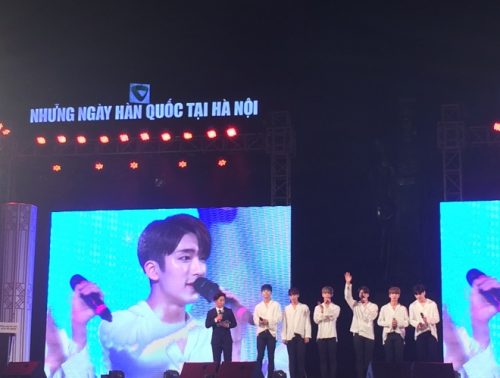 This is the third time EXID girls have performed in front of Vietnamese audiences. Sharing in the show, they are very impressed with the anniversary in Ha Long Bay and hope to be able to return to explore more places of Vietnam. EXID members also expect more Vietnamese people to visit Pyeongchang, which hosts the 2018 Winter Olympics.
JUMP's no-nonsense comedy, a comedy group from Korea, attracts audiences. The witty situations combined with the showcases of the martial arts of the artists stirred up the atmosphere of cultural exchanges night.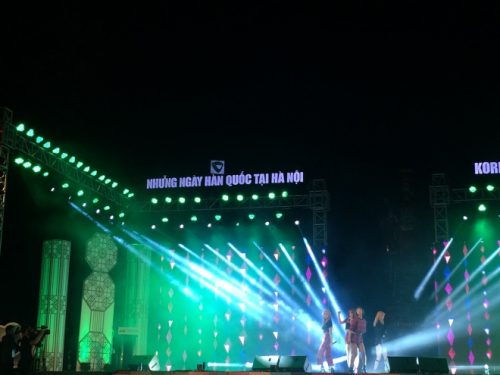 Audiences also have the opportunity to enjoy many special performances from Vietnamese traditional performing artists such as cheo, ca tru, and hau dong …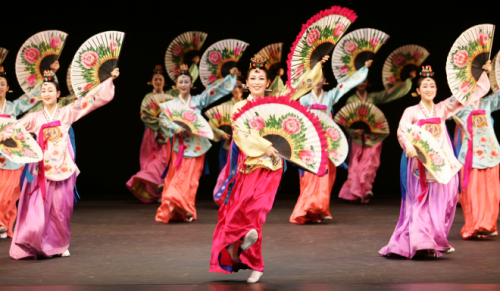 After this event, the Korea Tourism Board has many plans to promote Korean tourism in the local provinces, the FIFA U20 World Cup, and tourism support activities, and actively develop medical tourism products, transit tours, luxury products, spring tour products …
By: Anna Lee