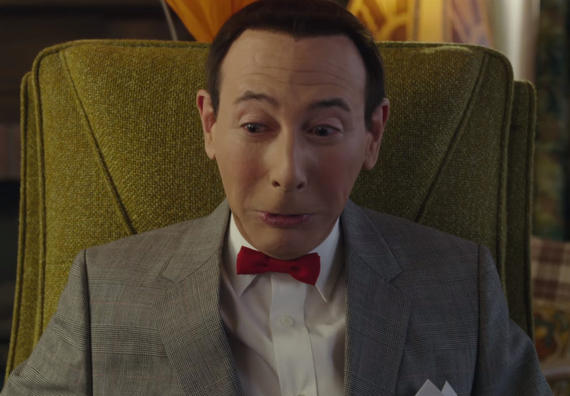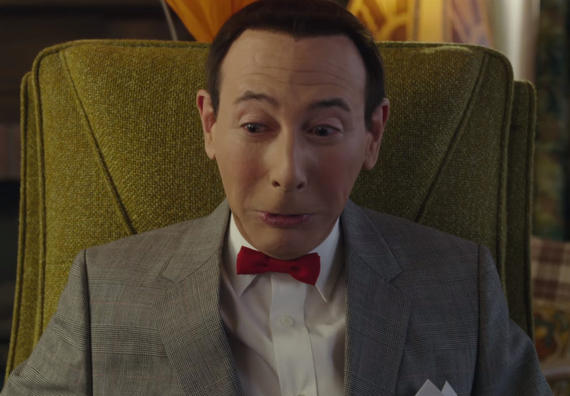 Get out your red bow tie. Put on your gray suit. Loosen your grip on reality. Pee-wee Herman is coming back in a special Netflix film.
We first heard about the new Pee-wee Herman movie in the middle of 2015. Netflix shared the title, "Pee-wee's Big Holiday," and scheduled the debut date for March 2016. Here's the summary from Netflix: "A fateful meeting with a mysterious stranger inspires Pee-wee Herman to take his first-ever holiday in this epic story of friendship and destiny."
The movie is a collaboration between Paul Reubens (Pee-wee Herman) and Judd Apatow, known for comedy hits including "Anchorman" and "Bridesmaids." Director John Lee primarily has a TV resume, including some episodes of "Inside Amy Schumer."
The original Netflix announcement left everything to the imagination, but the teaser does manage to fill in some of the blanks. For starters, Paul Reubens appears to have barely aged since the surreal '80s children's television series "Pee-wee's Playhouse" aired.
Related stories
Pee-wee Herman redubs 'Avengers: Age of Ultron' trailer
Netflix's 'Fuller House' trailer will have you feeling nostalgic
See the first trailers for hot Netflix dramas 'The Crown' and 'The Get Down'
The short teaser clocks in at just 39 seconds, including the Netflix branding, but Pee-wee Herman fans will find plenty of delight in that short time frame. It kicks off with an outside shot of Pee-wee's quaint house, complete with a matching dog house and black-and-white dog.
Pee-wee wakes up in a 1950s throwback room with an old-fashioned alarm clock and telephone and quite a few little toys on the dressers. Clearly, he has not put away his childish things. Everything quickly goes haywire from there in a Rube Goldberg-ish sequence of events. This is a fun shout-out to the breakfast sequence from the 1985 Tim Burton-directed movie "Pee-wee's Big Adventure."
We don't have much to go on plot-wise based on the teaser, but it does hint at a very classic Pee-wee Herman world full of retro props, bright colors and a effervescent sense of goofiness. Fans should be plenty excited after seeing this.