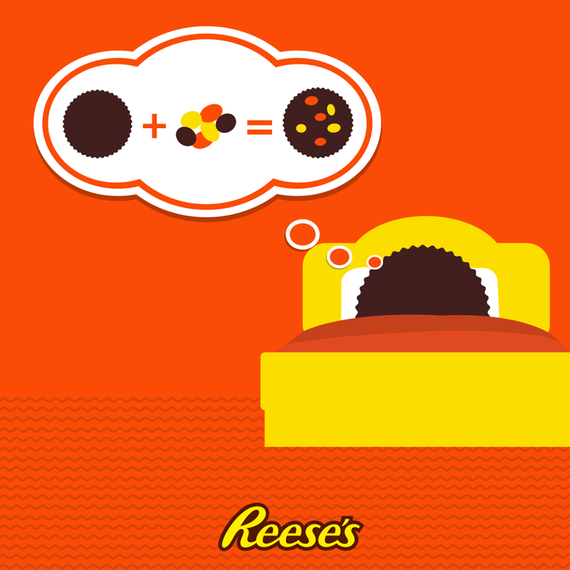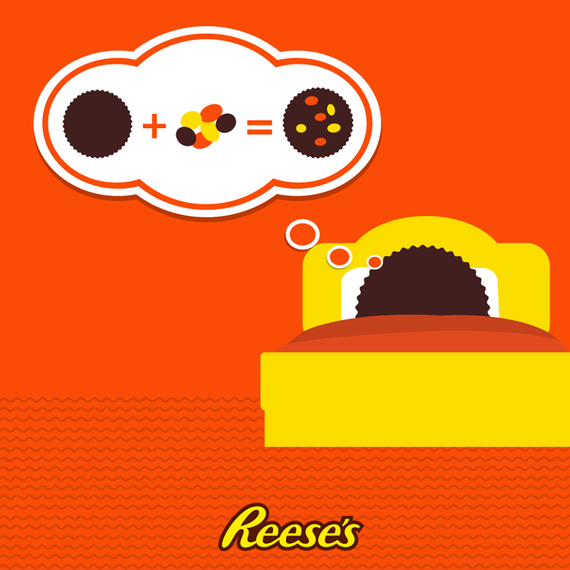 E.T., phone home. The cute little alien from the 1982 film loved Reese's Pieces peanut-butter candy, but he had no idea what was coming.
The Hershey Company dropped some deliciously chocolate-scented hints on social media on Wednesday that it'd be rolling out a new version of the classic Reese's Peanut Butter Cup with Reese's Pieces added.
One of the images showed a peanut-butter cup dreaming of the munchalicious merger. A tweet showed a sly peanut-butter cup winking and claiming to have no idea where the Pieces had gone.
Food blog Eater managed to wring a confirmed-not-confirmed statement from the company. Said Hershey: "Would Reese's make consumer dreams come true and bring together two beloved favorites — Cups and Pieces — into one mind-blowing delicious cup of goodness? You'll just have to keep watching as it unfolds!"
And Pennsylvania (as in, home of the Hershey Company) resident Marlena Courchain shared an image of what certainly appears to be some pretty realistic wrappers of the merged treat, with the comment, "Coming out in July (so I hear)."
RELATED STORIES
Next X-Men movie needs Wolverine Dunkaroos
A Trump-inspired pie, and other weird pizza news
After a day of Willy Wonka-style sweet dreams, Reese's finally offered up a tweet and 15-second video promising answers coming on Thursday at noon PT on Facebook.
It's far from the first time a packaged snack has stuffed a version of itself inside of itself. Oreo has a Cookies & Creme flavor, even though Oreos are the cookies in all other cookies and cream-flavored things.
Stay tuned till Thursday, because if this is a real thing, the Internet's going to go mad, and if it's NOT a real thing, the Internet's going to GET mad.
10 utterly weird snack foods to satiate your…