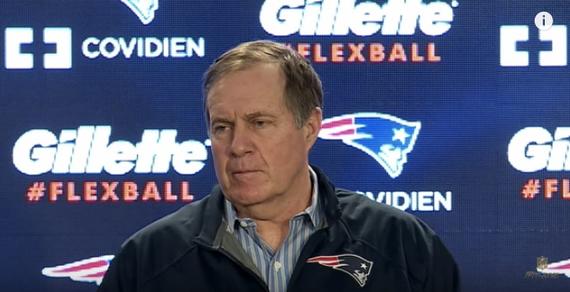 Technically Incorrect offers a slightly twisted take on the tech that's taken over our lives.
---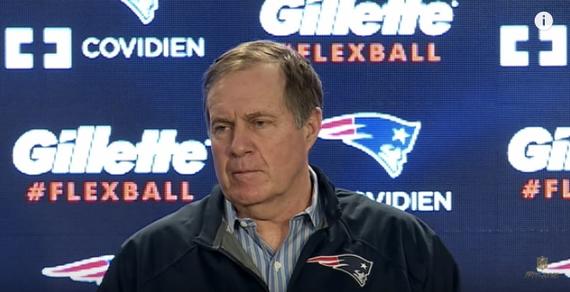 Losing to the Denver Broncos didn't look good.
The mere appearance that you lost because of the Microsoft Surfaces wasn't too attractive either.
During Sunday's AFC championship game, TV announcers said that the New England Patriots' Microsoft Surface devices were malfunctioning.
Could this have contributed to a botched notion of the opposition defensive lineup that led Tom Brady to tossing an interception?
On Monday, Patriots' coach Bill Belichick said that this wasn't the first time that the team's tablets had malfunctioned.
CBS Sports.com reported that he said: "It's a pretty common problem. We have ways of working through it. There's really nothing you can do. It's not like the headsets where the other sides are really affected. You deal with what you deal with."
He said that the Patriots have experienced the problem at home and on the road. Their remedy, he said, was to use the old school method of printing photographs of formations. He said this method was "more dependable" than the Surfaces.
He added, however, that tablet trouble didn't affect the outcome of the game.
The idea, though, that Microsoft's tablets didn't work isn't a good look for Redmond or tech in general.
How often have the Surfaces malfunctioned during games? A Microsoft spokesman told me: "Not once this season have we experienced an issue related to the devices themselves. The issue is one of network stability in the various stadiums, which we have little control over."
Each team's Surfaces connect to private networks that are for a single team only. I understand that there have, indeed, been ongoing problems with those networks all year. It's unclear who provides those networks.
An NFL spokesman confirmed that the Surfaces were not the problem. He told me: "The issue was identified as a network cable malfunction and was resolved during the 2nd quarter. The issue was not caused by the tablets or the software that runs on the tablets. We have experienced no issues with the tablets this season. Any issues were network related."
More Technically Incorrect
Space junk could cause war, say researchers
Tina Fey's Sarah Palin gets off Facebook to return to SNL in style
Donald Rumsfeld launches gaming app
When you've spent at least $400 million in getting the NFL to feature your tablets exclusively, it must be extremely frustrating that announcers referred to them initially — and for quite a long time — as iPads.
It must be doubly frustrating when on Sunday announcers associated the correct brand name with a malfunction, especially if it is indeed the case that this is entirely a network issue.
The Surface hasn't been associated with some abnormal level of problems at all. Reviews of the product have been consistently good. Indeed, more than a few wondered whether Apple's new iPad Pro, launched late last year, had some stunning similarities to the Surface.
The marketing of the Surface has, however, been as surefooted as Patriots quarterback Tom Brady was on Sunday. It all started with risible advertising that caused Microsoft to constantly be playing catch-up.
Now the brand is on the defensive again. Perhaps it needs a new coordinator, as well as a little more luck.
Update, 2:05 p.m. PT: Adds comment from the NFL.