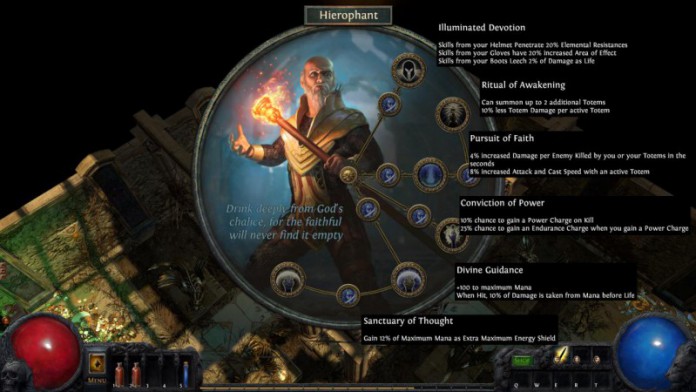 Path of Exile developer Grinding Gears has revealed a new class for their upcoming Ascendancy expansion: the Hierophant.
As one of the three options available to the Templar character, the Hierophant is a useful spell-caster and support class that favors strategy over raw damage. While it might not appear a powerful class at first glance, the Hierophant is fairly capable and complex Ascendancy class thanks to its unique skills, which you can view in the image below.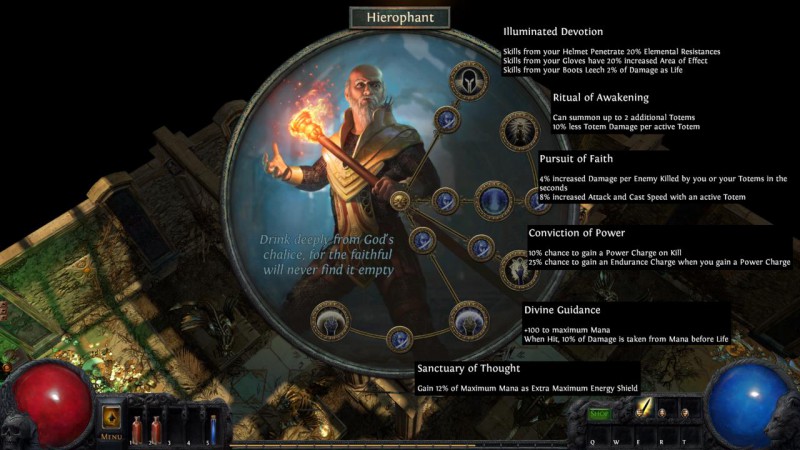 You can also find additional screens of the Hierophant in-action below.
For more details on the Hierophant's skills, check out the video below.
The upcoming expansion will include 19 Ascendancy classes for characters to specialize in. There will also be a new procedurally generated dungeon called Lord's Labyrinth, which will give players access to the Ascendancy classes upon its completion.
Path of Exile's Ascendancy expansion is currently slated to release for free sometime in March. The game's original release had won GameSpot's 2013 PC Game of the Year award.