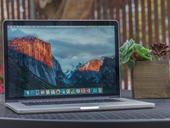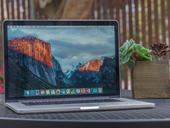 REVIEW
Mac OS X 10.11 El Capitan
If you own a Mac, you'll want El Capitan. This update simplifies the Mac experience, improving the tools you already use while promising improved performance to come.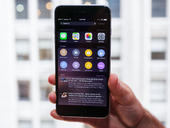 REVIEW
Apple iOS 9
If you own a recent Apple device, you'll want to make the jump to iOS 9: Better battery life, improved native apps and multitasking prowess on the latest iPad make this upgrade a no-brainer.
3.5 stars
User rating out of 2 votes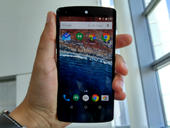 EDITORS' TAKE
Google Android 6.0 Marshmallow
Android 6.0 Marshmallow is out now. This is everything you need to know about Google's mobile operating system update.
REVIEW
Microsoft Windows 10 Home
Windows 10 delivers a refined, vastly improved vision for the future of computing with an operating system that's equally at home on tablets and traditional PCs — and it's a free upgrade for most users.
2.3 stars
User rating out of 37 votes
$115.49 – $119.99
at 4 stores
Amazon.com

/

$119.99

Adorama

/

$115.49

Dell Home

/

$119.99
EDITORS' TAKE
Apple iOS 8.1
With the latest version of iOS and an NFC-equipped iPhone, you'll finally be able to pay for transactions with Apple Pay.
EDITORS' TAKE
Google Android L
Google gives us a preview of the future of its mobile operating system.
EDITORS' TAKE
Google Android TV
Google is taking yet another shot at a living room software platform with Android TV, which runs on the upcoming Android L platform.
EDITORS' TAKE
Mac OS X 10.10 Yosemite
From new Continuity features to smaller, useful tweaks across core apps, Mac OS X Yosemite is a must download for Mac users.
1 star
User rating out of 12 votes
EDITORS' TAKE
Microsoft Windows 8.1 Update
With new functionality for the Start button and separate experiences for desktop and tablet users, the Windows 8.1 update finally gives people what they want.
4 stars
User rating out of 2 votes
EDITORS' TAKE
Nokia X Software Platform
Nokia sure tried hard to give us something new, but its mashup of Android, Windows Phone, and Asha gives its Nokia X phone limited powers and a nagging identity crisis.