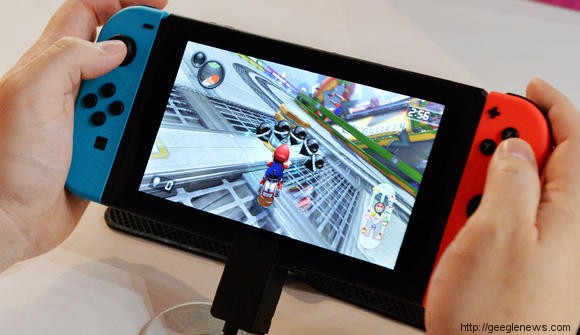 March 8, 2017 5:00 am JST
Nintendo's Switch scores debut sales on par with predecessor
New console sells roughly 330,000 units in first three days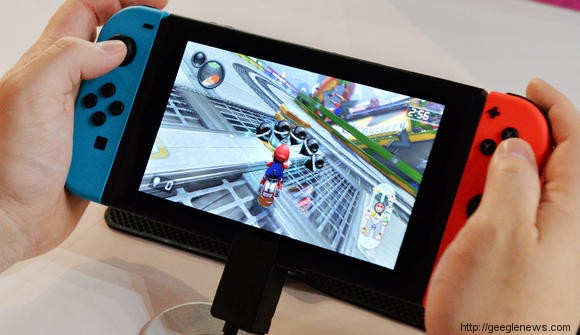 Nintendo's new home console, Switch, debuts with 20 games available.
OSAKA — Nintendo's new home console, the Switch, sold 330,637 units in Japan in its first three days, gaming magazine Famitsu says, a launch roughly on par with Nintendo's last such device.
The Kyoto game maker's last-generation console, the Wii U, sold around 310,000 units in its first two days. The different time frame makes direct comparisons impossible, but the Switch appears to have done roughly as well.
The Switch launched with 20 game titles. The top seller of those has been "The Legend of Zelda: Breath of the Wild," the latest entry in the popular "Zelda" series, at an estimated 193,060 copies.
Nintendo plans to ship 2 million Switches worldwide by the end of the month. Demand for the console has been strong enough to force some retailers to cancel preorders, and company President Tatsumi Kimishima has hinted at raising production.
The Switch can be connected to a TV or played on its own as a portable device. Its two attached controllers are equipped with motion sensors and unique features such as a haptic feedback system dubbed "HD Rumble."
(Nikkei)